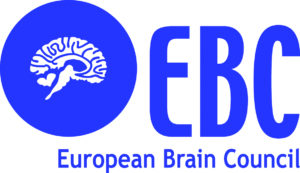 Value of Treatment (VOT) – Working Groups Meeting and Expert Roundtable
On Wednesday January 18th, the working groups of the Value of Treatment (VOT) project met to update on the work done and share the outcomes achieved.
The morning session was chaired by Prof. David Nutt, President of the EBC, and Prof. W. Oertel, delegate for EAN and Treasurer to EBC. Prof. Nutt highlighted the impact of the publications about the cost of brain disorders (2006 and 2011), on the European healthcare systems, that has triggered major attention at the EU level for these long-term and highly costly diseases.
The VOT project looks beyond the cost of brain disorders and highlight the importance and economic value of the treatment of brain disorders. Frederic Destrebecq, Executive Director of EBC, gave the state of the art of the project. His presentation as well as all the slide sets presented during the meeting can be viewed here.
The main aim of the VOT study is to define an overarching model of care to be published in a "White Paper" that wants to be an actual toolkit. This White Paper will be presented at the closing conference of the VOT project scheduled for Thursday, 22 June 2017. The overall conclusion of the study will be summarized in "Time is Brain".
The topics addressed by the VOT study are:
Schizophrenia
Normal pressure hydrocephalus
PD
MS
RLS
Epilepsy
Stroke
Headache
Dementia
The possibility to include also "Anxiety" as a case study is presently under discussion with Prof. David Baldwin (UK) and the VOT team. The spokespersons for the above listed case studies presented the outcome of their work. Al slides can be found at the following link: VOT 18 01 2017
In the afternoon, the VOT Experts Roundtable took place. Prof. Martin Knapp of the London School of Economics chaired the session together with Mrs. Vi.
The panel members were:
Lieven Annemans, University of Ghent, Belgium
Thomas Allvin, EFPIA
Johan Frederik Hell Guedj, Journalist, ECHO
Anja Declercq, University of Louvain
Aagje Leven, EUFAMI
Ann Little, EFNA
Paul Arteel, GAMIAN Europe
Alejandro Sanchez-Rico de las Heras, Artica telemedicine
The roundtable was an interactive session in the format of short interviews with experts and patient association representatives on bridging the early diagnosis and treatment gaps. It aimed at exploring the potential clinical and socio-economic impacts of targeting un-med needs, reflections on new research developments including the benefits of alternative approaches such as seamless care, and the need for integrated care in the prevention and treatment of brain disorders.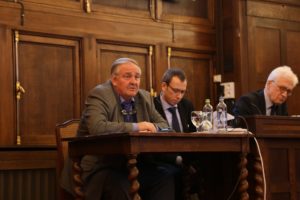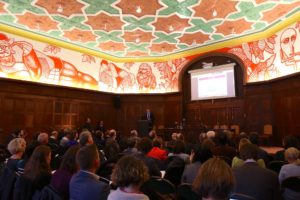 by Eveline Sipido and Wolfgang Oertel, EAN european Affairs sub-Committee