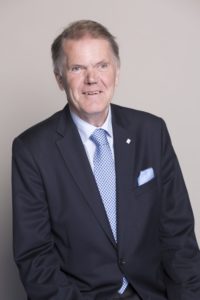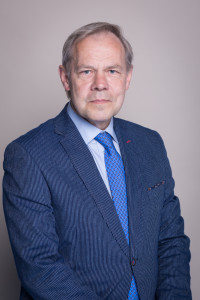 by Sten Fredrikson and Jan Kuks
The EAN may endorse proposals from other organizations as for example: scientific programmes from international or national meetings and conferences organized by other neurology related organizations or national neurological societies, policy statements related to neurology from other European or international organizations and publications from other organizations.
The EAN will endorse proposals according to the EAN Endorsement policy document. This document states that EAN will support initiatives that are consistent with and relevant to the visions and missions of EAN after evaluation of scientific and ethical aspects.
The application form for EAN endorsement, available at the EAN website, should be sent no later than 4 weeks prior to the event to the EAN head quarter by e-mail headoffice@ean.org .  All applications submitted for EAN endorsement will then be reviewed for approval by the Quality Assurance Sub-Committee of EAN. There will be no charge for this evaluation or for approved endorsement.
The EAN endorsement will not include any financial support or lobbying on behalf the endorsed initiative. Endorsed activities should carry the EAN logo and the statement "Endorsed by the European Academy of Neurology".
During 2016 the following activities have been endorsed by the EAN:
12th Annual Update Conference on Clinical Neurology and Neurophysiology (Tel Aviv, 15.-17.02.2016)
Munich Brain Course: Dissection, Clinical Correlates, Imaging (Munich, 16.-19.03.2016)
2nd Annual ESO East Workshop (Barcelona, 09.05.2016)
Mind & Brain – 57th International Neuropsychiatric Congress (Pula, 15.-18.06.2016)
2nd International Meeting of the Milan Center in Neuroscience – Prediction and prevention in dementia: New Hope (Milan, 06.-08.07.2016)
ESO Summer School (Madrid, 18.-22.07.2016)
World Brain Day (22.07.2016)
32nd Congress of the European Committee for the Treatment and Research in Multiple Sclerosis – ECTRIMS (London, 14.-17-09.2016)
Annual Meeting Deutsch-Österreichisch-Schweizer Arbeitskreis Epilepsie (20.-22.10.2016)
ECTRIMS Regional Teaching Course (Dubai, 11.11.2016)
ESO Karolinska Stroke Update Conference (Stockholm, 13.-15.11.2016)
52nd Annual Congress of the Turkish Neurological Society (Antalya, 25.11.-01.12.2016)
International Meeting of Environment and Health Air Pollution Health and Emerging Medical Issues (Strasbourg, 30.11.-01.12.2016)
4th International Conference on New Therapies for Parkinson and Alzheimer Diseases (Florence, 03.12.2016)
International 'Brain Ageing and Dementia in LMICs' Symposium (Nairobi, 05.-09.12.2016)
13th Annual Update Conference on Clinical Neurology and Neurophysiology (Jerusalem, 20.-21.02.2017)
4th International Porto Congress of Multiple Sclerosis (Porto, 09.11.03.2017)
ECTRIMS Focused Workshop (Rome, 09.-10.03.2017)
12th World Congress on Brain Injury – IBIA (New Orleans, 29.03.-01.04.2017)
2nd Regional DBS Meeting – Deep Brain Stimulation: New Horizons in Neurology and Psychiatry (04.-06.05.2017)
ECTRIMS Regional Teaching Course (Vilnius, 11.-12.05.2017)
3rd European Stroke Organisation Conference (Prague, 16.-18.05.2017)
ECTRIMS Summer School (Santiago de Compostela, 13.-15.06.2017)
7th Joint ECTRIMS – ACTRIMS Meeting (Paris, 25.-28.10.2017)
On behalf of the EAN Quality Assurance Sub Committee
Professor Sten Fredrikson, Sweden and Professor Jan Kuks, The Netherlands