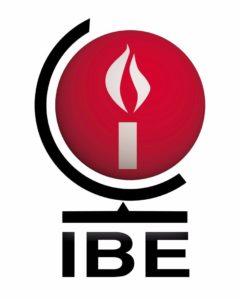 Since its foundation in 1961, the International Bureau for Epilepsy (IBE) has grown and developed to become a global network of national epilepsy association in 103 countries across the globe. Based on population data, IBE chapters now cover more than 90% of the world's population.
The mission of IBE is to improve the social condition and quality of life of people with epilepsy and those who care for them and we do so through a range of IBE programmes, as well as through joint projects carried out in collaboration with our very close partner and scientific counterpart, the International League Against Epilepsy (ILAE). Together, we organise regional and international congresses; work on the ILAE/IBE/WHO Global Campaign Against Epilepsy; have formed a joint task force in Europe – Epilepsy Alliance Europe; and launched an annual International Epilepsy Day.
Our collaboration with ILAE and the WHO on the Global Campaign led to the approval, in 2015, by the World Health Assembly (WHA) of a Resolution on the 'Global burden of epilepsy and the need for coordinated action at the country level to address its health, social and public knowledge implications'. The WHO is due to report back to the WHA on progress in 2018.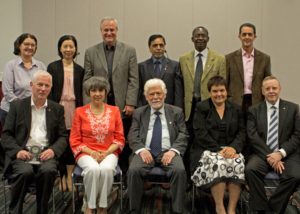 Epilepsy Alliance Europe provides the platform for addressing issues at European level, with a particular focus on research. A major achievement of this joint IBE/ILAE task force was approval of an EU Written Declaration on Epilepsy in 2011, which was signed by 459 MEPs – one of the highest number of signatures ever achieved by a declaration. Our European Advocates for Epilepsy group in the EU Parliament was created in 2011 and now has a membership of 55 MEPs, led by Brian Hayes MEP:
IBE is involved in a number of ongoing EU/IMI projects including RADAR CNS, a project looking at wearable devices; EPITARGET, a research project focused on identifying novel biomarkers; ESBACE, a project on epilepsy prevalence and costs; E-PILEPSY, a pilot-study European Reference Network (ERN) on epilepsy surgery; and EpiCARE, a recently approved European Reference Network that will incorporate E-PILEPSY. We are also involved in the epilepsy group in the European Brain Council Value of Treatment Project (VoT).
Through our Promising Strategies Program, which has been ongoing since 2005, we provide a limited level of funding, to chapters in developing regions, to support their programs to improve the quality of life of people with epilepsy, through projects such as training courses that lead to employment and education and awareness courses that help reduce the stigma and discrimination faced by people with epilepsy. It is recognised that, for people with epilepsy, the stigma they experience can often be more difficult to deal with than the seizures themselves. To date, Promising Strategies has provided more than US$300,000 in funding.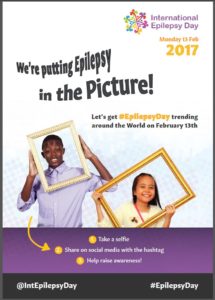 On 13th February, we will celebrate the 3rd International Epilepsy Day, which we organise on the 2nd Monday of February each year together with ILAE. The event is celebrated at international level – this year we will have a workshop in the parliament in Brussels on the need for a Global Alliance on Epilepsy Research – as well as at national level by our chapters.
Apart from our close working relationship with the ILAE, we are in official working relations with the World Health Organization (WHO); have Special Consultative Status on the Economic and Social Council (ECOSOC) of the United Nations; are members of the European Federation of Neurological Associations (EFNA) and the European Patients Forum (EPF) and have observer status with the European Medicines Agency (EMA).
Now in its 56th year, IBE has a vision of a world where understanding and care replace ignorance and fear of epilepsy, and all our efforts are focused on this. You can find out more about us on ibe-epilepsy.org (website of IBE); epilepsy.org (website of International Epilepsy Day) and epilepsyallianceeurope.org (website of Epilepsy Alliance Europe).
Ann Little Executive Director to IBE And President to EFNA