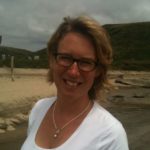 By Brigit de Jong
Multiple sclerosis (MS) research has a longstanding history in the Netherlands with an impressive impact on global knowledge related to MS pathogenesis, diagnosis and treatment. During the time period where no disease modifying treatments options were available yet, and based on the hypothesis that MS is an autoimmune disease, Dutch researchers largely contributed in the 1970s and 1980s to pioneering, and later with evidence based studies to treat MS with immunosuppressive agents, i.e. cyclofosfamide, azathioprine. After the first large positive randomized-controlled trial (RCT) on treating relapsing remitting MS with a disease modifying therapy in 1993, several Dutch neurologists and neuroradiologists were leading in study design and monitoring of many following RCTs related to MS and therapeutic options.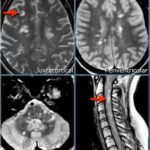 Over the years the diagnostic criteria for MS have become more sensitive and specific. Since 2001 the diagnosis of MS is based on the so-called McDonald Criteria. The Dutch neurologist Prof. Chris Polman chaired the revised McDonald Criteria in 2005 and 2010. Since the introduction of the McDonald Criteria for MS, MRI of the central nervous system can support or replace clinical characteristics suggestive for MS to determine the diagnosis of MS. The radiological characteristics that support dissemination in space suggestive for MS are based on the Barkhof/Tintoré criteria.  Beside defining the radiological features that are suggestive for MS, the Dutch neuroradiologist Prof. Frederik Barkhof and his group have been internationally leading guidelines on how to use MRI for disease prognosis and monitoring during disease modifying therapies.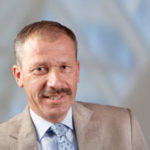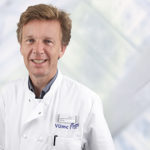 Inflammatory and neurodegenerative mechanisms determine the outcome of MS. Current disease modifying therapies target the inflammatory component of the disease. Unfortunately, the neurodegenerative features which are more pronounced during progressive stages of the disease are not directly affected by current therapeutic options. Today internationally, but also in the Netherlands, research groups are focusing on the etiology and treatment options of progressive MS.  Over the past two decades it has become more evident that besides inflammatory, demyelinating white matter lesions also gray matter pathology as determined by cortical demyelination and gray matter atrophy are involved in the pathogenesis of MS, even during the earliest stages of disease. Dutch histopathologic and radiologic studies on gray matter pathology and progressive MS contributed essentially to this knowledge.
During the last decade, there has been an impressive growth in awareness and knowledge on pediatric MS and other pediatric acquired demyelinating disorders. Dutch research has focused on etiology, clinical and radiological characteristics and treatment strategies of pediatric MS. These etiologic studies investigated the role of inflammatory, genetic and environmental features related to pediatric MS.
In summary, Dutch research contributed tremendously to the current knowledge on pathogenesis, diagnosis and treatment of MS. Our aim is to flourish at least as much in the future as we did in the past.
References:
Hommes OR, Prick JJ, Lamers KJ. Treatment of the chronic progressive form of multiple sclerosis with a combination of cyclophosphamide and prednisone. Clin Neurol Neurosurg 1975;78:59-72
Minderhoud JM, Prange AJ, Luyckx GJ. A long-term double-blind controlled study on the effect of azathioprine in the treatment of multiple sclerosis. Clin Neurol Neurosurg 1988;90:25-8
Polman CH, O'Connor PW, Havrdova E, et al., A randomized, placebo-controlled trial of natalizumab for relapsing multiple sclerosis. N Engl J Med 2006;354:899-910
Kappos L, Polman C, Pozzilli C, et al. Final analysis of the European multicenter trial on IFNbeta-1b in secondary-progressive MS. Neurology 2001;57:1969-75
Polman CH, Reingold SC, Banwell B, et al. Diagnostic criteria for multiple sclerosis: 2010 revisions to the McDonald criteria. Ann Neurol 2011;69:292-302
Barkhof F, Filippi M, Miller DH, et al. Comparison of MRI criteria at first presentation to predict conversion to clinically definite multiple sclerosis. Brain 1997;120:2059-69
Wattjes MP, Rovira À, Miller D, et al. Evidence-based guidelines: MAGNIMS consensus guidelines on the use of MRI in multiple sclerosis–establishing disease prognosis and monitoring patients. Nat Rev Neurol 2015;11:597-606
Geurts JJ, Calabrese M, Fisher E, Rudick RA. Measurement and clinical effect of grey matter pathology in multiple sclerosis. Lancet Neurol 2012;11:1082-92
Waubant E, Ponsonby AL, Pugliatti M, Hanwell H, Mowry EM, Hintzen RQ. Environmental and genetic factors in pediatric inflammatory demyelinating diseases. Neurology 2016;87:S20-7
Hintzen RQ, Dale RC, Neuteboom RF, Mar S, Banwell B. Pediatric acquired CNS demyelinating syndromes: Features associated with multiple sclerosis. Neurology 2016;87:S67-73
Dr. Birgit de Jong works at the VU University Medical Center Amsterdam –
Department of Neurology and VUmc MS Center Amsterdam, Amsterdam, The Netherlands