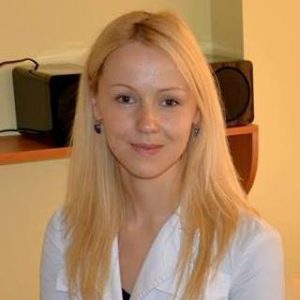 Report from Dr Madara Lazdane from Riga, Latvia visiting Department of Biomedical Science and Neuromotor – Clinical of Neurology, Bologna, Italy under the supervision of Prof. Pietro Cortelli
During my fellowship most of the time I spent in the cardiovascular reflex test laboratory and sleep laboratory. I worked 40 hours per week and once a week observed polysomnography from 9 p.m to 7 a.m. My personally performed manipulations were interpretation of cardiovascular reflexes test (syncope protocol as well as orthostatic hypotension protocol) and interpretation of nocturnal polysomnography. My observed manipulations were performance and interpretation of cardiovascular reflexes test with noradrenaline test, cardiovascular reflexes test before/after L-dopa, circadian rhythm monitoring, multiple sleep latency test. Once a week I took part in my supervisor's outpatients department visits particularly for patients with movement disorders and neurodegenerative diseases. I observed the patients with following diagnosis: multiple system atrophy, supranuclear palsy, Parkinson's disease, autosomal dominat cerebellar ataxia, corticobasal degeneration, frontotemporal dementia, spinocerebellar ataxia etc. I was really excited to see some very rare cases like family with autosomal dominant leukodystrophy with autonomic disease.
I have seen big variety of clinical cases including very rare diseases and complicated cases. I have learnt principles of performance, indications and interpretation of a cardiovascular reflex test and nocturnal polysomnography. I have acquired the needed diagnostic approach and treatment options for patients with autonomic nervous system disorders and some movement disorders. The acquired knowledge is an invaluable contribution for my professional development. I brought those practical skills set back home to Latvia in my daily work with patients as well as passed on the knowledge to my colleagues. No less important benefit is the great colleagues I have met.
I was nicely surprised that the department with so many different substructures could work so organized and qualitatively. They showed the way of great collaboration between different specialists and technicians. I could mention just two negative aspects. I could have made my fellowship even more better and fruitful if I stay for a longer period and have at least previous basic knowledge in Italian language.
It is hard to express how grateful I am for the opportunity to take part in EAN Clinical Fellowship Programme. I will recommend  it to my colleagues as well. I am very thankful to my supervisor prof. Pietro Cortelli and his wonderful team (doctors, residents, technicians) for hospitality and invaluable experience, knowledge I have acquired during those fruitful 6 weeks.
---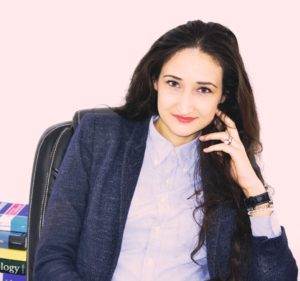 Report from Dr Elena-Bianca Nitu from Intorsura Buzaului, Romania visiting IRCCS Ospedale San Camillo, Universita Padova, Italy under the supervision of Prof. Angelo Antonini
It is a pleasure for me to write this report for the European Association of Neurology (EAN) and to share my personal experience with my European Colleagues.
First of all, I would like to thank EAN for giving me such a great opportunity to visit the Parkinson's disease and Movement Disorders Unit, IRCCS Hospital San Camillo Venice, 1st Neurology Clinic, Padua University Hospital, Italy, under the guidance of the head of the department, Prof. Angelo Antonini, MD, PhD. and to gain knowledge and experience in this field, given that one of my main interests in Neurology is the study and treatment of Movement Disorders.
From my previous work as a neurologist in training at Colentina Clinical Hospital, Bucharest, under the guidance of Professor Bogdan O. Popescu, I developed a particular interest in movement disorders. I would like to thank the Professor for his mentorship and, also, for his support in obtaining this fellowship.
During the fellowship period, I had the opportunity to watch the necessary steps leading to the most appropriate therapeutic decision. The spectrum of cases comprised of idiopathic Parkinson's disease, Parkinson Plus syndrome, such as multisystem atrophy (MSA), corticobasal degeneration (CBD), progressive supranuclear palsy (PSP) at combining movement disorder syndromes with varied clinical symptoms and hereditary conditions (mitochondrial disease, fronto-temporal dementia associated with movement disorder phenotype).
This period has given me the opportunity to improve my knowledge in UPDRS testing, cognitive assessment, and also in Magnetoencephalography (MEG) and cervico-cerebral ultrasound doppler. I observed neurorehabilitation including occupational therapy and physiotherapy in Parkinson's disease and Atypical Parkinson disease. I regularly interviewed and examined patients, made UPDRS testing and also used specific scales under the supervision of a neurologist. This fellowship was a good opportunity for me to observe the application of the latest drugs developed and the newest research in the movement disorders field. It was a great pleasure to join the ward round with Prof. Dr. Angelo Antonini, Dr. Elisabetta Gasparoli and Dr. Andrea Marcante, and to observe their clinical approach in practice.
I was fortunate to meet Prof. Andrea Landi, neurosurgeon at San Gerardo Hospital, Monza-Milan, Italy. I have assisted him during a deep brain stimulation surgery of the subthalamic nucleus (STN-DBS) and I observed the management of this procedure at advanced-stage Parkinson cases. I also saw the first phase of DBS testing and further adjustment of DBS.
A highly-experienced team of professionals, with various specialisations (neurologists, neurorehabilitation specialists, neuropsychologists, kinetotherapists, physiotherapists, speech and language therapists, occupational therapists, dieticians), works at the San Camillo Hospital, at the Division of Parkinson Disease and Movement Disorders, because it is important to maintain the patient's independence and to provide the best quality of life possible.
Dr.Roberta Biundo is a great neuropsychologist and I learned a lot from her, the most important things being the role played by a psychologist in the life of movement disorder patients and how to improve the quality of life for this type of patient. During the fellowship, I attended the general educational classes of the Hospital, with lectures held 2 or 3 times per week, and I also participated at the 47th Congress of the Italian Society of Neurology (SIN). Working with Professor Antonini and his highly-experienced team, was a great learning and professional experience for me. At San Camillo Hospital, I found wonderful people, who now are my friends and with whom I keep in touch, despite the distance.
Overall, I think this EAN Department to Department program was a great opportunity to improve my knowledge in movement disorders and an important step for my future career.
Finally, I would like to express my gratitude to EAN for giving me the chance to be part of this clinical fellowship. I would like to cordially thank Prof. Angelo Antonini for supporting me during the application process and the clinical fellowship period and, last but not least, to the entire staff of the department, for their kindness and support.
---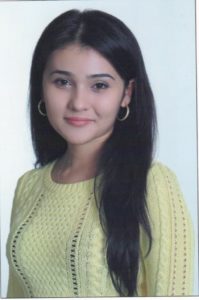 Report from Dr Navruza Tolibova from Tashkent, Uzbekistan visiting 1st Department of Neurology, University Hospital (CHU), Bordeaux, France under the supervision of Prof. Bruno Brochet
From the 02.10 to 21.12.2016 I had the opportunity to visit the MS group at the Department of Neurology, Université de Bordeaux. This visit allowed me to observe not only how the clinical service is organized but also how the MS group works.
Regarding the clinical services, during this visit I had the opportunity to be at the outpatient consultations, observe the morning rounds and participate in a week staff meetings. I could see how the unit is managed. This incredibly well structured programme has been organized in advance by professor Bruno Brochet, who has also been kind enough to revise my research protocol and offer me guidance on several occasions during my time there.
Overall, I learned great deal about multiple sclerosis and plan to launch few projects devoted to this problem in the nearest future. I also plan to introduce new approaches in the diagnostic and treatment of MS in my department (Department of Neurology,Tashkent Medical Academy)
I am grateful to Professor Brochet  for organizing this visit and for his attention. Also I  would like to thank Dr.Ouallet, Dr.Ruet and Dr.Moroso for their kindness and attention.
Finally I would like to express my gratitude to EAN Education Committee for granting this unique opportunity