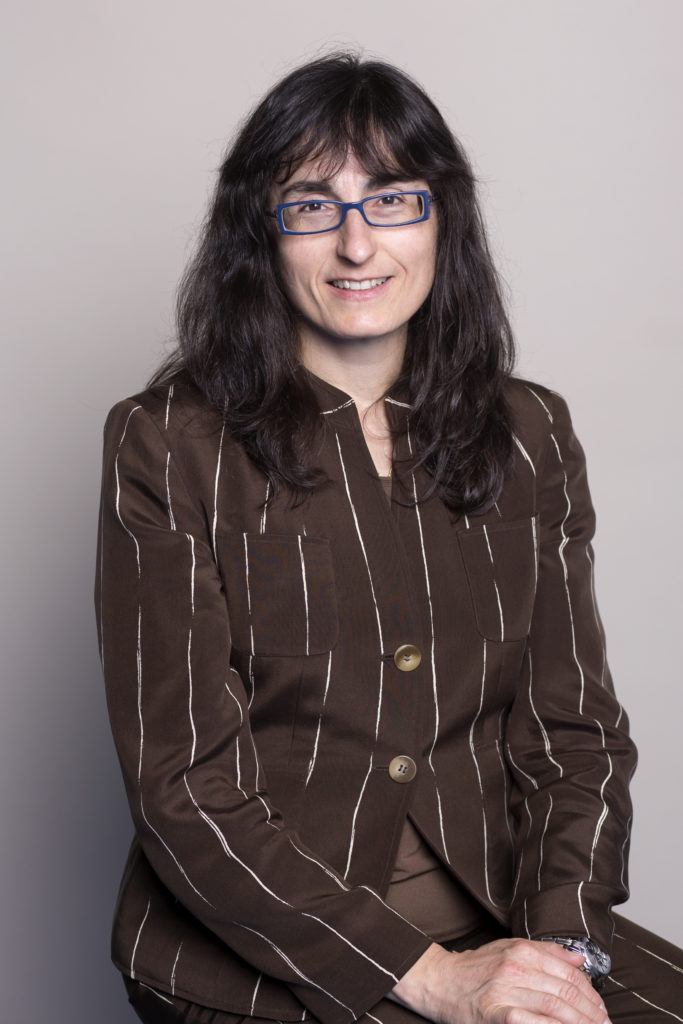 By Elena Moro
For April 2017, we have selected: Chen H, Kwong JC, Copes R, et al.  Living near major roads and the incidence of dementia, Parkinson's disease, and multiple sclerosis: a population-based cohort study. Lancet 2017:389;718-726.
Some studies have suggested that smog and noise can play a role in the pathogenesis of neurodegenerative disorders by inducing oxidative stress, neuroinflammation, microglia and neuronal antibody activation. An increased incidence of Parkinson's disease and Alzheimer's disease has been related to air pollution and traffic-related noise exposure. The residential proximity to major roadways reflects the exposure to traffic, and can be investigated as a potential risk factor for developing a neurodegenerative disease.
In this population-based cohort study the authors evaluated the incidence of dementia, Parkinson's disease, and multiple sclerosis and its association with residential proximity to major roads in Canadian-born adults residents. They used data from the Ontario's Registered Persons Database that covers almost all Ontario residents. The whole population was divided in one cohort of people aged 20 to 50 (about 4.4 million) for comparison of multiple sclerosis incidence, and one cohort of people aged 55 to 85 (about 2.2 million) for comparison of incidence of Parkinson's disease and dementia. Diagnoses were retrieved from validated databases. The residential proximity to major roadways or highways was calculated using an individual's postal-code address in 1996, 5 years before the cohort inception. Five distances from major traffic roads were considered: less than 50 m, 50-100 m, 101-200 m, 201-300 m, and greater than 300 m. Cox proportional hazard models were used to assess the association between residential proximity to major roads and the incidence of the three neurological diseases, spanning from 2001 to 2012. These models were stratified by region and adjusted for sex, a number of vascular comorbidities, traumatic brain injuries, urban residency, and neighborhood-level income. Although data on some important confounders such as education, smoking, obesity, and physical activity was not available they used a mathematical model to evaluate their impact on the hazard's ration. Moreover, long-term measures of ground-level concentration of nitrogen dioxide and fine particulate matter were also obtained for all participants.
More than 243,000 incident cases of dementia, 31,577 cases of Parkinson's disease, and 9,247 cases of multiple sclerosis were identified between 2001 and 2012. Analyses revealed that living closer to a major road was associated with increased incidence of dementia. The adjusted ratio was 1.07 for individuals living <50 m from a major road (95% CI 1.06-1.08), 1.04 (1.02-1.05) for 50-100 m, 1.02 (1.01-1.03) for 101-200 m, and 1.00 (0.99-1.01) for 201-300 m versus >300 m (p=0.0349). The association between living <50 m from a major roadway and dementia was stronger for individuals living in urban areas or who never moved (HR 1.09-1.12). No association with major traffic roads was found for Parkinson's disease or multiple sclerosis. Interestingly, nitrogen dioxide concentration was associated with dementia, whereas fine particulate matter was associated with both dementia and Parkinson's disease.
"This is the first large study investigating the association between exposure to traffic and the incidence of neurodegenerative disorders. The results raise concerns about the potential risk of dementia associated with living near major traffic roads and warrant further study.", says Prof. Carmela Tartaglia, Department of Neurology, University of Toronto, Canada. "The lack of data on important confounding factors such as socioeconomic status, education, and physical activity limits interpretation. Moreover, there is ample evidence that physical activity in midlife impacts the risk of developing dementia later on so information on proximity to major traffic roads for 5-10 years may be insufficient. Notwithstanding the limitations, the results are intriguing and prompt questions as to possible links between pollution and dementia including oxidative stress, systemic inflammation, or others. "
"It is an interesting article giving new prospects for further research. Though there is a potential risk for dementia in people living near major roadways, no association was found with Parkinson's disease and multiple sclerosis. This might be related to more specific pathways or genes related to neurodegeneration in dementia, and not in other neurodegenerative disorders or autoimmune diseases", says Prof. Pille Taba, Department of Neurology, University of Tartu, Estonia. "This study has some limitations including the traffic exposure determined only with postal codes, and no information of the impact of other environmental conditions. It suggests that more research should be devoted to understand environmental risks for dementia, and the role of exposure of certain pollution factors including fine particles, metals, organic and volatile compounds."
The other nominees for April are:
Cadavid D, Balcer L, Galetta S, et al., for the RENEW Study Investigators. Safety and efficacy of opicinumab in acute optic neuritis (RENEW): a randomized, placebo-controlled, phase 2 trial. Lancet Neurol 2017;16:189-199. The effects and safety of opicinumab were assessed in 82 patients with first unilateral acute optic neuritis in a double-blind and placebo-controlled study after high-dose methylprednisolone treatment. At 24 weeks, remyelination was assessed measuring the affected optic nerve conduction latency with full-field evoked potential. Overall, remyelination was not significantly different in the 33 patients who underwent opicinumab treatment compared to the 36 patients who received placebo. Adverse events were similar between the two groups.
Renoux C, Vahey S, Dell'Aniello S, Boivin J-F. Association of selective serotonin reuptake inhibitors with the risk for spontaneous intracranial hemorrhage. JAMA Neurol 2017;74:173-180. In this UK population-based cohort study, including 1.363,990 subjects using antidepressants, 3,036 cases of intracranial hemorrhage (ICH) were found. The incidence rate ratio if ICH was increased compared to controls, and was highest during the 30 days of treatment, and related to strong inhibitors, and the concomitant use of anticoagulants.
Xu H, Han W, Wang J, Li M. Network meta-analysis of migraine disorder treatment by NSAIDs and triptans. The Journal of Headache and Pain (2016) 17:113. doi 10.1186/s10194-016-0703-0. In this meta-analysis, eletriptan and rizatriptan were found superior to sumatriptan, zolmitriptan, almotriptan, ibuprofen, and aspirin in improving migraine. However, rizatriptan has a better efficacy than sumatriptan. Moreover, sumatriptan showed a higher incidence of all-adverse-event compared with diclofenac-potassium, ibuprofen, and almotriptan.