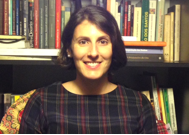 Report from Dr Cristiana Filipa Henriques Silva from Lisbon, Portugal visiting the Sleep Unit, Department of Neurology, Hospital Clinic de Barcelona, Spain under the supervision of Prof. Alex Iranzo
I perform my clinical fellowship in the Sleep Unit of the Neurology Department of Hospital Clinic-Barcelona from 01 of January to 31 of March of 2017.
The Sleep Unit team is constituted by Professor Joan Santamaria, Professor Alex Iranzo and Professor Carles Gaig. During this time the neurologists Doctor Ana Fernandez and Doctor Núria Matos (fellows of the Unit), the master student Doctor Laura Perez-Carbonell and the Neurology Resident Doctor David Reyes Leiva were also working in the Sleep Unit. This Sleep Unit is integrated the Multidisciplinary Sleep Unit of the Hospital Clinic – constituted by neurologists, pulmonologists, psychiatrists, psychologists, otolaryngologist and a nurse. I had the opportunity to perform outpatient clinical activity with them all.
I was well received by them all and I was integrated in all daily activities since the day one.
Early in the morning I started to visit the patients, that stayed during the night in the Unit, with Professor Santamaria and then we review different sleep tests. The outpatient clinic was performed every day except in Tuesday.
I learn how are performed all the sleep test (polysomnography – with different montages, multiple sleep latency test, maintenance of wakefulness test, actigraphy), interpret and integrate in the clinical point of view.
In the outpatient clinic, I saw all the types of sleep patients – sleep apnea, insomnia, hypersomnia, abnormal movements during sleep (somnambulism, REM sleep behaviour disorder), restless legs, etc.
I had the chance to participate and follow different on-going clinical studies in the Sleep Unit (with patients with REM-Sleep Movement Disorder, Narcolepsy, anti-NMDA encephalitis, and others).
I also could develop three different projects – one it's already submitted to publish and two are in the process of it.
In summary, this clinical fellowship was a great opportunity to learn and grow in the Sleep Disorders field. I saw different sleep disorders and different approaches of the problems and learn a lot of neurophysiology.
I am very thankful for this opportunity. Thank you a lot again.
---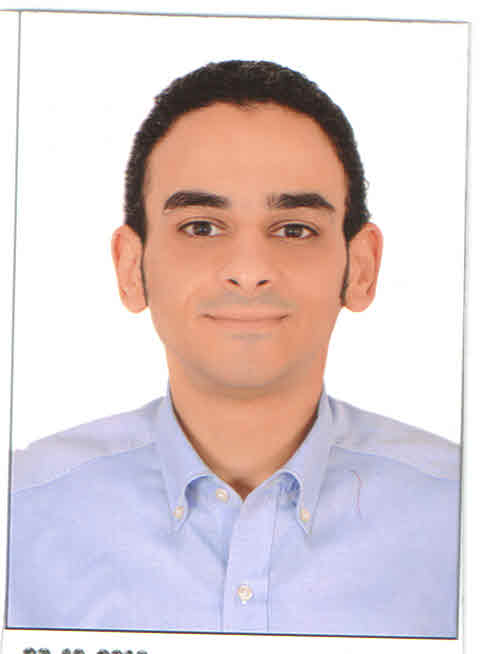 Report from Dr Wael Mahmoud Ezzat Ibrahim, from Giza, Egypt visiting the Department of Neurorehabilitation, Valduce Hospital, Italy under the supervision of Dr. Franco Molteni
First of all I would like to thank EAN for giving me such great opportunity to visit the Valduce Hospital, Costa Masnaga, Italy and gain my knowledge and experience in Botulinum toxin injection and Neurorehabilitation.
As a participant of  EAN Clinical Fellowship Programme 2017, I spent 6 weeks from 26.03.2017 until 06.05.2017 at the Department of Rehabilitation Medicine, Valduce Hospital, Costa Masnaga, Italy.
During the fellowship, I observed and took part of the daily work in the hospital with Dr. Franco Molteni and Dr. Giulio Gasperini, specialists of Neurorehabilitation and spasticity.
The hospital consist of 3 levels of inpatients with a wide variety of disorders. I attended the clinical round for inpatients during which i learned alot about patients clinical approach and how to manage.
Also, there is specialized clinic in botulinuim toxin injection and intrathecal baclofen pump. I have attended the weekly intrathecal baclofen pump clinic where we follow up patients and also refill the pump, during which i learned alot, especially it is a new experience for me to learn; to bring this knowledge to my home hospital to start a new part in our practice. Also, i have attended the botulinum toxin injection clinic using ultrasound guided injection we have treated alot of patients with a wide variety of diorders not only neurological disorders but extend to involve other specialities. Also there was a 2 days in a month were orthopedic surgeon came to the hospital where a wide number of patients are seen to determine wether surgical procedures will be done or not and which type of operation, through which i gained a good experience.
I have to recognize that I have been lucky to get to work with Dr. Franco Molteni a brilliant clinician and researcher who taught me, with a high dose of passion, how to approach a case of spasticity and how and when to inject, doses and even teaches me ultrasound guided injection. I would like to thank all members (doctors, nurses, workers) in Rehabilitation center " Villa Beretta" Valduce hospital for there help and support during my stay. Also, i would like to express my gratitude for my head of department prof. Eman El Banhawy for her help and support and to all my professors and colleagues in Neurology department Kasralainy hospital, Faculty of medicine – Cairo university.
It was a very great and fruitfull experience and i recommends the clinical fellowship for neurology doctors all over the world and wish i can repeat such experience.
---
Report from Dr Kristiina Lepik, from Tallinn, Estonia visiting the Department of Neurology, Skåne University Hospital, Lund, Sweden under the supervision of Dr. Christer Nilsson
During the 6 week practice in Skåne University Hospital I visited both Lund and Malmö neurology departments. I followed every week a different subspeciality doctor/a team of neurology according to the preliminary plan from Christer Nilsson.  After regular morning report about hospitalized patients I went with the supervisor to the inpatinet or outpatinet clinic. Every Monday and Thursday I there was a  neuroradiology meeting where complicated cases were presented by referring neurologist and commented by neuroradiologist. Most of the thrombectomy cases were discussed as well. On Fridays there was a neurophysiology meeting with case discussions about epilepsy cases and peripheral neurologic diseases.
First week I fallowed Maria Strandberg from epilepsy team. Complicated epilepsy cases are referred to Lund for second opinion or for opinion about the diagnosis of epilepsy or to discuss the neurosurgic treatment possibility in case of focal epilepsy. Pateint are referred to the videotelemetry unit to study the type of epilepsy. The team consisting of neurologists, neurosurgeon, neurophysiologist, neuropsychologist and radiologist discuss if the surgery could be considered.
The second week I worked with the stroke team. We were responsible for the patients in the intensive care room and stroke alarms. We discussed the stroke guidelines, fallowed the alarms and thrombolysis and/or thrombectomy was considered. Beside the stoke pateints we were responsible for the other patients in intensive unit in neurology department.
Third week I  followed Adriana Zampeli who is specialized in epilepsy and sleep disorders such as narcolepsy. We discussed the different treatment options for these disorders, I saw both inpatient (the videotelemetry studies) and outpatient work.
In the beginning of fourth week I fallowed the work of neurophysiology department in Lund. Biomedical technicians usually complete the neurography studies and neurophysiologist interprets it and completes it with myography if necessary. It is possible to study vibration sense as well. Electroencephalography studies are first interpreted by technician and then by the doctor.
The rest of the week I visited neuroobservational unit in neurology department in Malmö. There is amplitude-EEG possibility to use for acute neurologic patients, noninvasive ventilation etc. They are focused to treat acute neurolgoic patients and are prepared to diagnose possible complications as quickly as possible.
Fifth week I followed neuro-oncology specialist Anna Rydelius. She is working in cooperation with oncologists to treat patients with different brain tumours. There is possibility to use FET-PET study in Lund to differentiate between pseudoprogression and tumor recidive wich is difficult to interpret by only MRI studies.
Last week I followed Gesine Paul Visse who is specialist of Parkinson disease. Many patients were referred to consierate advanced treatments in Parkinson disease such as apomorphine pump, duodopa-pump or deep brain stimulation. I saw the importance of team work (Parkinson nurse, physioterapeut, occupational terapeut, neuropshychologist) to guarantee better treatment and consultation. If patient are appropriate for surgic treatment, the cases are discussed in meeting with neurosurgeons and all the ohter specialists.
During my visit I had the chance to discuss with colleagues about specialist education in Sweden and the possibility to do part-time research as a resident. Regular educational courses and supervision are offered to the residents where they can improve their theoretical knowledge.
In conclusion I I had a fruitful stay in Sweden in Skåne University Hospital. The first days it took some time with the  microbiologic studies to confirm that I do not have any multiresistant bacteria. Otherwise I had a very pleasant practice in different neurology teams/departments to see the everyday work of most of the subspecialities in the field neurology.
---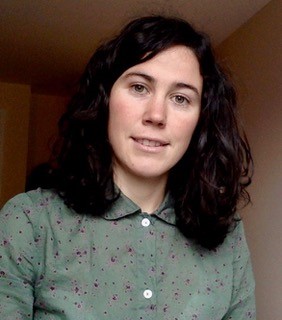 Report from Dr Josefa Pérez Lucas, from Madrid, Spain visiting the Department of Neurology, Queen's Hospital, Romford, United Kingdom under the supervision of Dr. Abhijit Chaudhuri
Thanks to the EAN Clinical Fellowship program I got a really good opportunity to spend three wonderful months at Queen´s Hospital, Department of Neurology, in Romford (Essex, United Kingdom), from 19th December 2016 till 18th March 2017. It was amazing to do an internship in this Centre and to visit London.
The principal aim of my visit was to extend my knowledge in the area of Neuroimmunology under supervision of Dr Abhijit Chaudhuri. Besides that, I could enjoy assisting the Neuromuscular clinic of Dr Aleksandar Radunovic.
During these three months of my internship, I had the experience of examination, diagnosis and management of patients with common and rare Neuroinmunology disorders such as Multiple Sclerosis, Neurosarcoidosis and Autoinmnune Encephalitis. I attended the Multidisciplinary Amyotrophic Lateral Sclerosis clinic, as well as the Neuromuscular clinic, where I could participate in clinical evaluation, diagnosis and management of neuromuscular patients.
I took part in outpatient clinics every day,and joined my colleagues during the rounds to see the inpatients in the Neurology ward. I attended the clinical and academic meetings for discussing interesting and unusual cases. In addition, I could attend the work of Clinical Neurophysiology team in order to improve my knowledge and interpretation of electrophysiology, by observing the technique of electroencephalography, electromyography and nerve conduction studies.
I was invited to review biopsies and autopsies of some patients with the Neuropathology team. I also made a day trip to the Multiple Sclerosis and Parkinson's Tissue Bank in London, to understand the research work with human tissue under the leadership of Professor Paul Matthews, which I found extremely educational.
I also attended the pan-London Calman Training Programme of postgraduate neurology trainees on Multiple Sclerosis and related disorders in the Institute of Neurology, Queen Square, UCL, organized by Professor Gavin Giovannoni. This experience was incredibly stimulating.
In Queen's Hospital in Romford, I spent part of my time in clinical research under supervision of Dr Miriam Mattoscio. I was responsible for the data collection, statistical analysis, and results interpretation concerning the quality of live in patients with Multiple Sclerosis. I hope to be able to present this research in the next annual meeting of the ECTRIMS.
Finally, I would like to express my gratitude to the EAN for the possibility to take part in this Clinical Fellowship, as well as to Dr Chaudhuri for supporting me during the application process and the clinical fellowship period. I also want to personally thank Dr Mattoscio for her support and guidance, which had been invaluable for my clinical training and research in neurology there.
---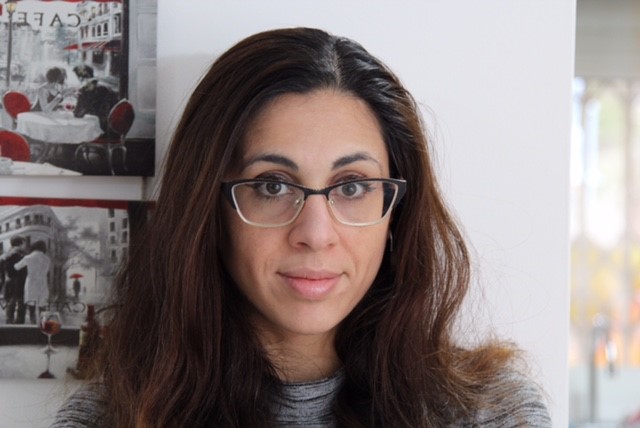 Report from Dr Danielle Wasserman Berkowitz from Haifa, Israel visiting the Hospital Filadelfia – Danish Epilepsy Centre – Department of Clinical Neurophysiology, Dianalund, Denmark under the supervision of Dr. Sándor Beniczky
I would like to express my gratitude for the opportunity to attend the EAN Fellowship.
During March-April 2017 I had the pleasure of visiting the department of Clinical Neurophysiology in Filadefia Danish Epilepsy center. Supervised by the wonderful Prof. Sandor Beniczky.
In February 2017, a few days before starting the EAN clinical fellowship program I have completed my 5-year residency in neurology. All through the residency I knew that I would like to proceed to the field of Epilepsy. In Israel, the EEG and Video monitoring units are managed by epileptologists.
I met Prof. Beniczky in the BSSSE 10, he offered me to join his department with the EAN clinical fellowship program and I thank him for that. During my stay in the department I engaged in the follow-up of the patients undergoing video monitoring in the department, Interesting cases given by Prof Beniczky, EEG report writing by the SCORE system and some research. Arriving to the Neurophysiology department I was amazed by the facilities, allowing the best Video EEG monitoring possible.
The high level of professionalism by each and every member of this department: excellent technicians, devoted nurses and of course the neurophysiologists was an example of excellence. I learned a lot different technicalities in the EEG, which allow for a better diagnosis and localization for epilepsy patients. I also learned about unconventional provoking measures that I did not know beforehand. I also participated in some research done in the department, reading and investigating about the subject of EEG electrode placement.
To conclude, I think it was a very enriching period. I will use what I've seen and learned here and try and implement as much as can in my next Epilepsy unit.