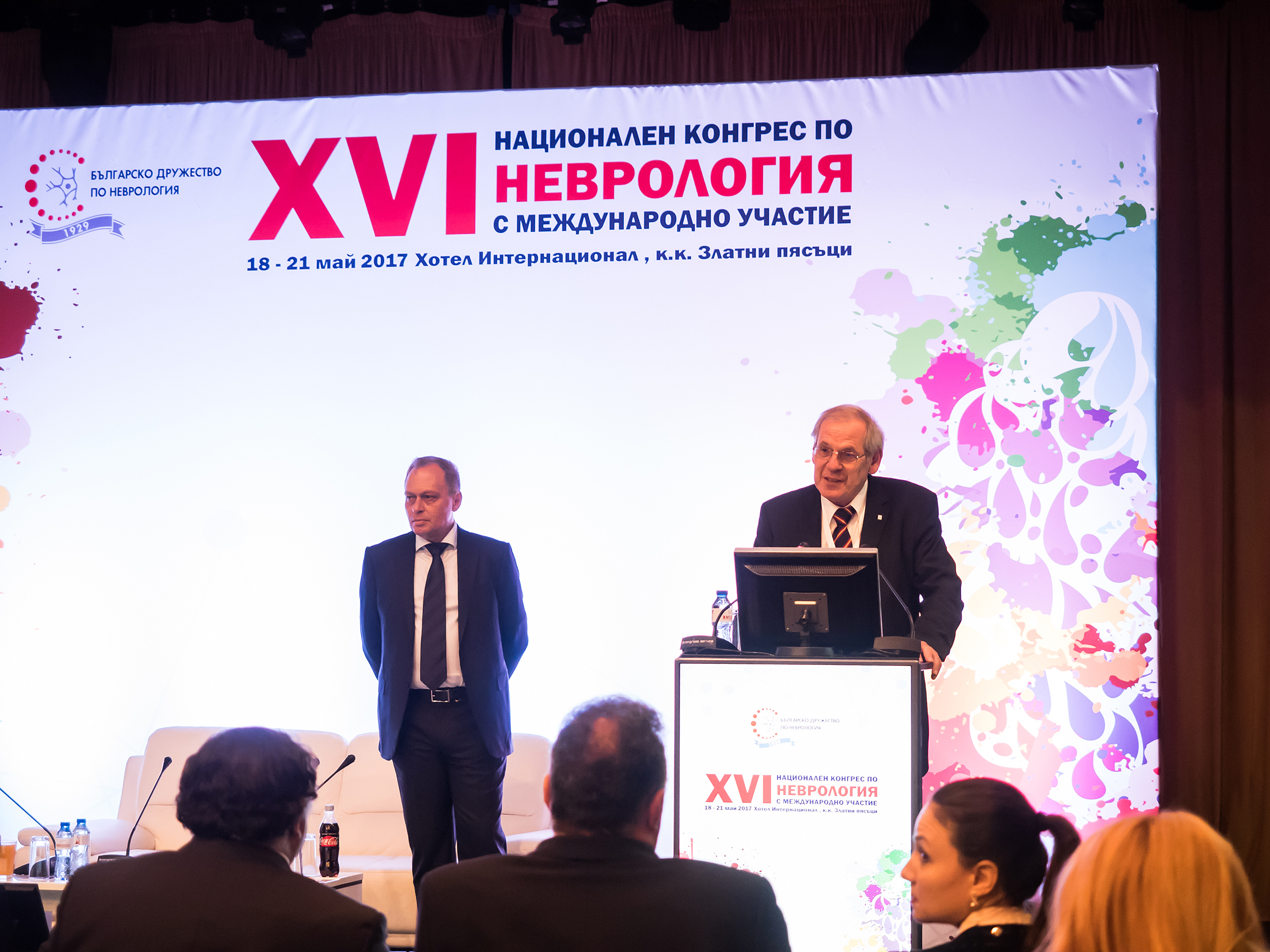 The XVI Bulgarian National Congress of Neurology took place in Golden Sands Resort, Bulgaria on 18th -21nd May 2017. On behalf of the Bulgarian Society of Neurology and its President Acad. Prof. Ivan Milanov, we would like to express our gratitude to all participants and lecturers for their participation. We have greatly appreciated their hard work and commitment to make the congress a place where together we are able to share knowledge and experience, and strive to develop and share best practices.
As a member of the European Academy of Neurology (EАN), the Bulgarian Society of Neurology was honoured to welcome Prof. G. Deuschl, who not only attended the congress, but also presented two lectures. The congress brought together more than 800 people, more than 50 lectures, and 6 poster sessions. The attendees also had the opportunity to listen to Prof. Dirk Dressler, Prof. F. Antonaci, Prof. F. Stocchi, Prof. Brainin, Prof. J. Ferreira, etc.
Some of the most interesting lectures were: "Tremor clinical assessment and pathophysiology" and "Interventions for tremor: Outcome measures and results" by Prof. G. Deuschl; "A look to the future"  and "QoL improvement and caregiver burden reduction in patients with APD treated with LCIG" by Prof. F. Stocchi, lectures concerning the botulinum toxin, and many more.