The third congress of the EAN will take place in Amsterdam from June 24-27. This is of course well known and already in the agenda of many European neurologists!
What makes this EAN congress extra special, besides the exciting program and the inspiring venue, is a visit of the Dutch Royalty to the congress. Her Royal Highness Queen Maxima of the Netherlands will pay a visit on
Monday, June 26, from 11.30 – 13.00h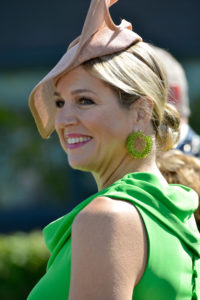 The first part of her visit she will be attending the Plenary Symposium on
Outcome Measures in Neurology, the overarching theme of the conference,
and listen to Professor Uitdehaag, chairman of the local organizing committee,
giving a talk on outcomes measures in Multiple Sclerosis studies. After that,
she will visit the EAN booth and meet with the EAN board chaired by
Professor Deuschl, meet with three patients suffering from MS, stroke and
Parkinson's disease, chat with the young Residents and Research Fellow
section of the EAN and exchange views on the future of neurology in
the Netherlands with the local organizing committee members.
It has been a while since a neurological congress was honored with a royal visit. In 1996 the former queen of the Netherlands, Queen Beatrix opened the congress of the ENS in the Hague. The EAN board members and the local organizing committee are thrilled with the visit and are looking forward to meet with the Queen.
Come and meet us and the Queen in Amsterdam!
By Philip Scheltens
Local Organizing Committee