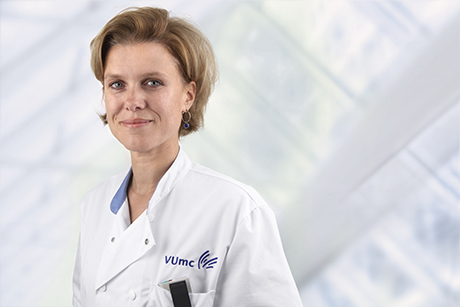 By Evelien Lemstra
Dementia is a growing health problem that affects millions of people worldwide. Around 250,000 people are estimated to suffer from dementia in the Netherlands. Dementia is the most expensive health condition, taking up more than 5% of the entire Dutch healthcare budget. In the Netherlands, patients with cognitive disorders are seen and looked after by geriatricians, neurologists and psychiatrists in collaboration with primary care health care professionals. Increasingly dementia care is organized in multidisciplinary memory clinics. Recently, the Dutch Memory Clinic Network has been launched to enhance knowledge, sharing, and improve patient care. At the end of the 90's, the Alzheimer Nederland (the Dutch Alzheimer association) founded, together with Dutch researchers, four academic Alzheimer Centers. These Alzheimer centers combine high level dementia diagnostics and care with clinical dementia research. Two Alzheimer Centers are embedded in Neurology departments: the VUMC Alzheimer Center in Amsterdam, and the Alzheimer Center of the ErasmusMC in Rotterdam. Over the past three decades, knowledge of dementia has taken a flight due to increased insight in molecular and genetic mechanisms of dementia, and the discovery of disease specific biomarkers. Dutch researchers have significantly contributed to the research that led to the current knowledge and care of dementia, and are widely cited and acknowledged for this.
Research activities
There is a great amount of research on dementia going on in the Netherlands, ranging from molecular cell biology to care interventions at home. This article is too short to capture all these activities, but some major research areas are highlighted in which Dutch neurologist have been and are directly involved. The Netherlands have a long track record of research into dementia diagnostics. The use of brain imaging in dementia has shifted from excluding other causes of cognitive decline to discerning disease specific patterns. Dutch neurologists have developed clinically "easy to use" visual rating scales to improve the diagnosis of Alzheimer's disease that are now commonly used in clinical practice worldwide, such as the Scheltens Scale for medial temporal lobe atrophy and the Koedam Scale for parietal lobe atrophy. Recent research focuses on the use of novel imaging techniques (network analysis, molecular imaging), and combining different modalities. The discovery of CSF biomarkers has greatly advanced the field since it is now possible to measure pathology in living patients. CSF biomarkers are increasingly recognised for the role in dementia diagnostics, and the use in clinical trials (patient selection, risk marker). Dutch research-groups from the VUMC in Amsterdam and the RadboudMC in Nijmegen highly contribute to biomarker research in terms of clinical research as well as novel biomarker discovery. There are several large biobanks in the Netherlands to support this research, including that of the national String of Pearls Institute that combines data from all the academic institutes in the Netherlands.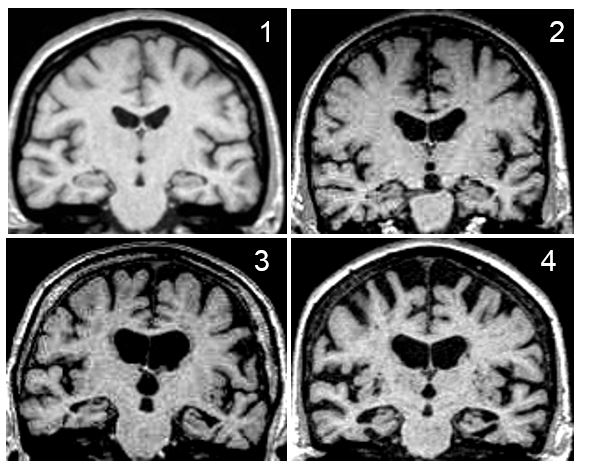 The Netherlands has good infrastructure for clinical research. Large cohorts are one of the Netherlands' strengths. The Rotterdam Study, a large-scale population-based prospective cohort that started in 1990 is a famous epidemiological cohort that has already given important insights in risk factors and determinants for the development of dementia. The memory clinic based longitudinal Amsterdam Dementia Cohort of the VUMC harbours over 6,000 subjects with cognitive disorders and it is an ongoing valuable source for various clinical research. The preclinical phase of dementia is becoming a growing area of interest among different research groups in the Netherlands as well as studies in the oldest old (90+ study, 100+ study) to discover protective factors.
The Netherlands is also known for a genetic form of dementia, the hereditary cerebral hemorrhage with amyloidosis-Dutch type (HCHWA-D) that was first described in 1964. The amyloid β-protein (Aβ) E22Q mutation was discovered in 1990. Genetics of dementia is a large focus of interest in the Netherlands, and especially in the genetic causes of frontotemporal dementia Dutch neurologists have made significant contributions. Vascular neurology is an important research field in the Netherlands for long. In this tradition the role of vascular factors in dementia have been studied by several research groups. Research focusses on managing vascular factors to prevent cognitive decline, etiology of vascular cognitive impairment and phenotyping.
National dementia strategy
In 2013 a new national strategy was launched, the Deltaplan for Dementia, a nationwide public-private initiative that aims to tackle and manage the growing problem of dementia, (including healthcare policy). The plan has a strong focus on scientific research and comprises furthermore the set-up of a national patient registry within a care improvement programme and promoting a dementia friendly. Partners from both the public and private sectors have now committed to the plan. An eight-year research programme with a budget of 65 million euro's started in 2013 focusing on aetiology, diagnosis, prevention and treatment, and improving efficient care. The Deltaplan is a huge incentive for dementia research in the Netherlands, and will consolidate and stimulate the current research activities in the country.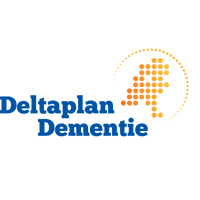 Dr. Evelien (A.W.) Lemstra works at the VU University Medical Center, Dept. of Neurology & VUmc Alzheimercenter
References:
van der Flier WM, Pijnenburg YA, Prins N, Lemstra AW, Bouwman FH, Teunissen CE, van Berckel BN, Stam CJ, Barkhof F, Visser PJ, van Egmond E, Scheltens P. Optimizing patient care and research: the Amsterdam dementia cohort. J Alzheimers Dis. 2014 Jan 1;41(1):313-27
Scheltens P, Leys D, Barkhof F, Huglo D, Weinstein HC, Vermersch P, Kuiper M, Steinling M, Wolters EC, Valk J. Atrophy of medial temporal lobes on MRI in "probable" Alzheimer's disease and normal ageing: diagnostic value and neuropsychological correlates. J Neurol Neurosurg Psychiatry. 1992 Oct;55(10):967-72.
Koedam EL, Lehmann M, van der Flier WM, Scheltens P, Pijnenburg YA, Fox N, Barkhof F, Wattjes MP. Visual assessment of posterior atrophy development of a MRI rating scale. Eur Radiol
Schoonenboom NS, Schoonenboom NS, Reesink FE, Verwey NA, Kester MI, Teunissen CE, van de Ven PM, Pijnenburg YA, Blankenstein MA, Rozemuller AJ, Scheltens P, van der Flier WM. Cerebrospinal fluid markers for differential dementia diagnosis in a large memory clinic cohort. Neurology 2012;78:47-54.
Maat-Schieman M, Roos R, van Duinen S. Hereditary cerebral hemorrhage with amyloidosis-Dutch type. Neuropathology. 2005 Dec;25(4):288-97
Simón-Sánchez J, Dopper EG, Cohn-Hokke PE, Hukema RK, Nicolaou N, Seelaar H, de Graaf JR, de Koning I, van Schoor NM, Deeg DJ, Smits M, Raaphorst J, van den Berg LH, Schelhaas HJ, De Die-Smulders CE, Majoor-Krakauer D, Rozemuller AJ, Willemsen R, Pijnenburg YA, Heutink P, van Swieten JC. The clinical and pathological phenotype of C9ORF72 hexanucleotide repeat expansions. Brain. 2012 Mar;135(Pt 3):723-35.
de Bruijn RF, Bos MJ, Portegies ML, Hofman A, Franco OH, Koudstaal PJ, Ikram MA. The potential for prevention of dementia across two decades: the prospective, population-based Rotterdam Study. BMC Med. 2015 Jul 21;13:132.
Koekkoek PS, Kappelle LJ, van den Berg E, Rutten GE, Biessels Cognitive function in patients with diabetes mellitus: guidance for daily care. Lancet Neurol. 2015 Mar;14(3):329-40
Aalten P, Ramakers IH, Biessels GJ, de Deyn PP, Koek HL, OldeRikkert MG, Oleksik AM, Richard E, Smits LL, van Swieten JC, Teune LK, van der Lugt A, Barkhof F, Teunissen CE, Rozendaal N, Verhey FR, van der Flier WM. The Dutch Parelsnoer Institute–Neurodegenerative diseases; methods, design and baseline results. BMC Neurol. 2014 Dec 31;14:254
Moll van Charante EP, Richard E, Eurelings LS, van Dalen JW, Ligthart SA, van Bussel EF, Hoevenaar-Blom MP, Vermeulen M, van Gool WA. Effectiveness of a 6-year multidomain vascular care intervention to prevent dementia (preDIVA): a cluster-randomised controlled trial. Lancet 2016;388(10046):797-805.