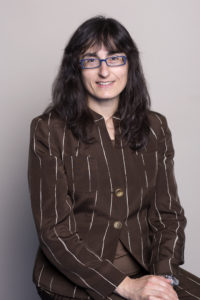 by Elena Moro
For August 2017, we have selected: The Writing Group on behalf of the Edaravone (MCI-186) ALS 19 Study Group. Safety and efficacy of edaravone in well defined patients with amyotrophic lateral sclerosis: a randomized, double-blind, placebo-controlled trial. Lancet Neurol 2017;16:505-512.
There is evidence that oxidative stress induced by free radicals is a key factor of progression in amyotrophic lateral sclerosis (ALS). Edaravone (MCI-186) is a free-radical scavenger of peroxyl radicals and peroxynitrite that has been able to inhibit motor neuron death in animal models. Edaravone has been used for 15 years in acute stroke patients in Japan to reduce oxidative stress. Whereas an open-label phase 2 study has showed that edaravone could improve Revised ALS Functional Rating Scale (ALSFRS-R) scores in ALS patients at 6-month follow-up, a subsequent placebo-controlled phase 3 trial has not confirmed these findings. However, since a post-doc analysis has suggested that edaravone could be effective in less advanced ALS patients, a new study has been designed to address this issue.
A randomized, double-blind, placebo-controlled, parallel-group trial was conducted in 31 Japanese hospitals to assess safety and efficacy of edaravone in patients with a diagnosis of ALS with independent living status (grade 1 or 2 in the Japan ALS Severity Classification), and duration of the disease of ≤2 years. Other criteria of inclusion were age between 20 and 75 years, forced vital capacity (FVC) of ≥80%, scores of at least 2 points on all 12 items of ALSFRS-R, and a decrease in the ALSFRS-R score of 1-4 during a 12-week observation period. Patients were randomized to receive placebo or edaravone 60 mg IV (1-hour infusion) within a 24-week period (6 cycles, 4 weeks per cycle with 2 weeks on and 2 weeks off). Primary outcome was the change in the ALSFRS-R score from baseline to the end of cycle 6. Secondary outcomes were changes in FVG, Modified Norris Scale scores, ALS Assessment Questionnaire (ALSAQ-40) score, ALS severity classification, and time to death or time to specific state of disease progression.
Overall, within a 3-year period, 213 patients were screened and 134 included in the primary analysis (68 in the edaravone group and 66 in the placebo group).
At the endpoint, the change in the ALSFRS-R score was -5.01 (SE 0.64) in the active group and -7.50 (0.66) in the placebo group. The least-squares mean difference in mean ALSFRS-R scores was 2.49 (SE 0.76, 95% CI 0.99-3.98; p=0.0013) in favor of edaravone. Moreover, the Modified Norris Scale, and the ALSAQ-40 showed better outcome in the active group compared to placebo. Adverse events profile did not differ between groups.
"Edaravone seems to slow down the progression of disability in a specific population of early ALS patients", says Prof. Vincenzo Silani, Department of Neurology and Laboratory of Neuroscience, IRCCS Istituto Auxologico Italiano, University of Milan, Milan, Italy. "However, the study has several limitations, such as very strict inclusion criteria (thus only few patients could be eligible), and the results available only for a short-term follow-up (6 months)".
"Nevertheless, this study has led to the FDA approval of edaravone for ALS in the USA (the second drug approved for ALS after riluzole in 1995),", says Prof. Jean Philippe Camdessanché, Department of Neurology, CHU of Saint Etienne, France. "These results encourage further research in the field, and particularly in the design of clinical trials for rare diseases."
The other nominees for the August 2017 paper of the month are:
Anderson CS, Arima H, Lavados P, et al., for the HeadPoST Investigators and Coordinators. Cluster-randomized, crossover trial of head positioning in acute stroke. N Engl J Med 2017;376:2437-47. The impact of head positioning on outcome in patients with acute stroke was assessed in a cluster-randomized, crossover trial involving 11,093 patients in nine countries. There was no significant difference in the 90-day disability outcome between patients lying down fully supine and patients in sitting-up position with the head elevated to at least 30 degrees for 24 hours after acute stroke. Moreover, adverse events rate was similar between groups, including pneumonia.
Topiwala A, Allan CL, Valkanova V, et al. Moderate alcohol consumption as risk factor for adverse brain outcome and cognitive decline: longitudinal cohort study. BMJ 2017; 357:j2353 | doi: 10.1136/bmj.j2353. In this observational cohort study, 550 subjects were followed up assessing weekly alcohol intake and cognitive performance for over 30 years. A brain MRI was performed at the end of the study. Alcohol consumption even at moderate level was associated with increased risk of adverse brain outcomes, hippocampal atrophy, and faster cognitive decline in lexical fluency. There was no protective effect for small amounts of alcohol over abstinence.
Li L, Geraghty OC, Metha Z, Rothwell PM, on behalf of the Oxford Vascular Study. Age-specific risks, severity, time course, and outcome of bleeding on long-term antiplatelet treatment after vascular events: a population-based cohort study. Lancet Neurol, June 13, 2017 http://dx.doi.org/10.1016/ S0140-6736(17)30770-5. A prospective population-based cohort study was conducted in 3,166 patients with a first transient ischemic attack, ischemic stroke, or myocardial infarction treated with antiplatelet drugs after the event to determine risk, severity, outcome and time course of bleeding during a 10-year period. There was a higher long-term risk of major bleeding in older patients, especially for disabling or fatal upper gastrointestinal (GI) bleeding. The study also supports the use of proton-pump inhibitors in patients aged 75 years or older to prevent major GI bleedings.
Metz LM, Li DKB, Traboulsee AL, Duquette Pet al., for the Monocycline in MS Study Team. Trial of minocycline in a clinically syndrome of multiple sclerosis. N Engl J Med 2017;376:2122-33. A total of 142 patients at their first demyelinating symptoms were randomized to receive 100 mg of minocycline orally twice daily or placebo until a diagnosis of multiple sclerosis or 24 month of follow-up. The risk of conversion to multiple sclerosis was significantly higher in the placebo group compared to the group with minocycline at 6-month follow-up but not at 24-month endpoint.