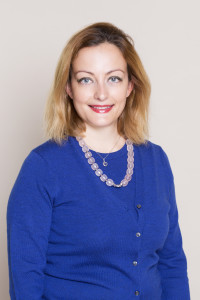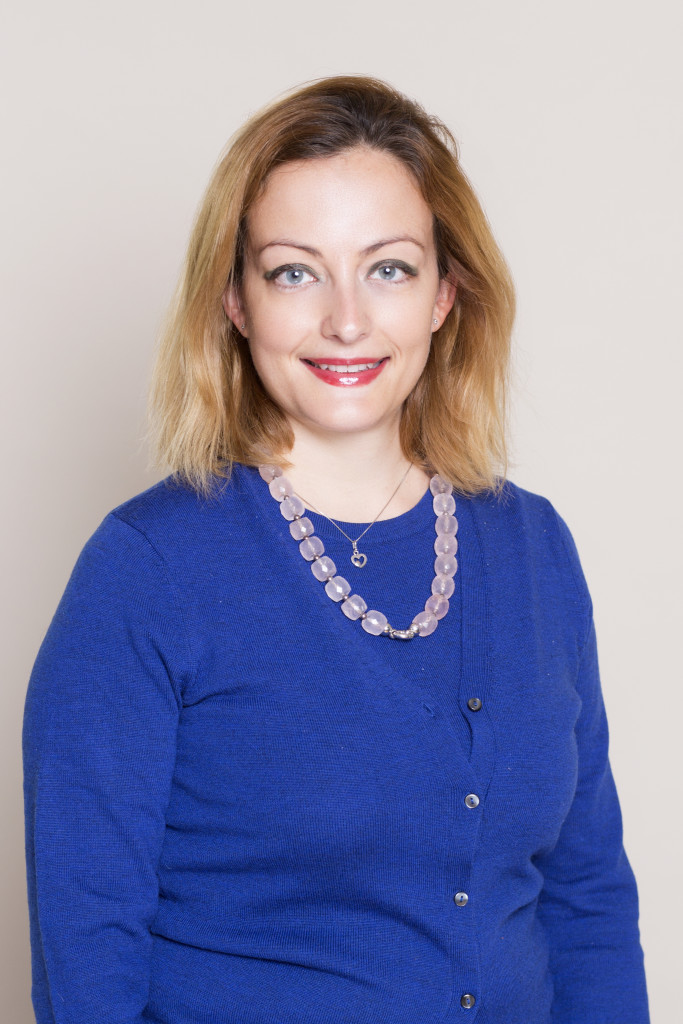 by Antonella Macerollo
Dear Readers,
An interesting interactive case has been published in eBrain this month. It has been written by the Neurology, Neuroscience and Stroke Unit teams from UCL Belgium. Please, find below the abstract.
To see the full case, please log-in via the EAN-website, and once you are on the eBrain page, go to "virtual patient cases":
---
A relapsing myelitis
 Sophie Fastré (1), Frédéric London (1,2), Antoine Ruyssen (1), Adrian Ivanoiu (2,3)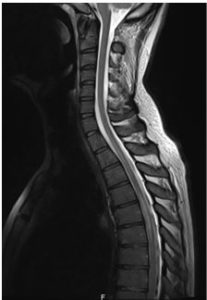 A 33-year-old male patient was admitted to hospital after he developed an episode of acute transverse myelitis with paraparesis, urinary retention and a T7 sensory level. His history was remarkable for active Crohn's disease. Spine magnetic resonance imaging (MRI) demonstrated a T2 hyperintensity extending from T4-T6 without Gadolinium-enhancement.
It also showed a T2 hyperintensity in the thoracic spinal cord at the T2 level, responsible for dysesthesia on the left side of T1, T2 and T3 dermatomes reported by the patient 6 weeks earlier. Brain MRI and neuro-ophtalmological examination were unremarkable. Spinal fluid analysis showed mild lymphocytic pleocytosis (39 cells/µl) and absence of oligoclonal bands. Anti-AQP4 antibody titers were analyzed using cell-based immunoassays and were negative, whereas anti-MOG antibodies were identified in serum (using flow cytometry cell-based assay with transfected cells). The patient was treated with plasmapheresis (5 exchanges) resulting in improvement of his condition. Azathioprine was started.
Three months later (6 weeks after restarting AZT), the patient had a subsequent relapse with paresis and numbness of his left upper limb. MRI showed a cervical myelitis extending from C3 to C4. He was treated with intravenous corticosteroids and plasmapheresis.
This is an interesting case of suspected neuromyelitis optica spectrum disorder (NMOSD), as it shows that anti-MOG antibodies should be searched in case of suspicion, and that small medullary lesions (less than 3 vertebral segments) do not rule out this diagnosis. It reminds us that NMOSD can be a devastating disease and that prompt treatment is mandatory.
(1) Université catholique de Louvain (UCL), CHU UCL Namur, Department of Neurology, Stroke Unit, Avenue Dr G. Therasse, 5530 Yvoir, Belgium
(2) Université catholique de Louvain (UCL), Institute of NeuroScience (IoNS), NEUR division, 1200 Brussels, Belgium
(3) Université catholique de Louvain (UCL), Saint Luc Hospital, UCL Brussels, Department of Neurology, 10 Avenue Hippocrate, 1200, Brussels, Belgium
Please read more articles by Belgian authors  published in the European Journal of Neurology here.