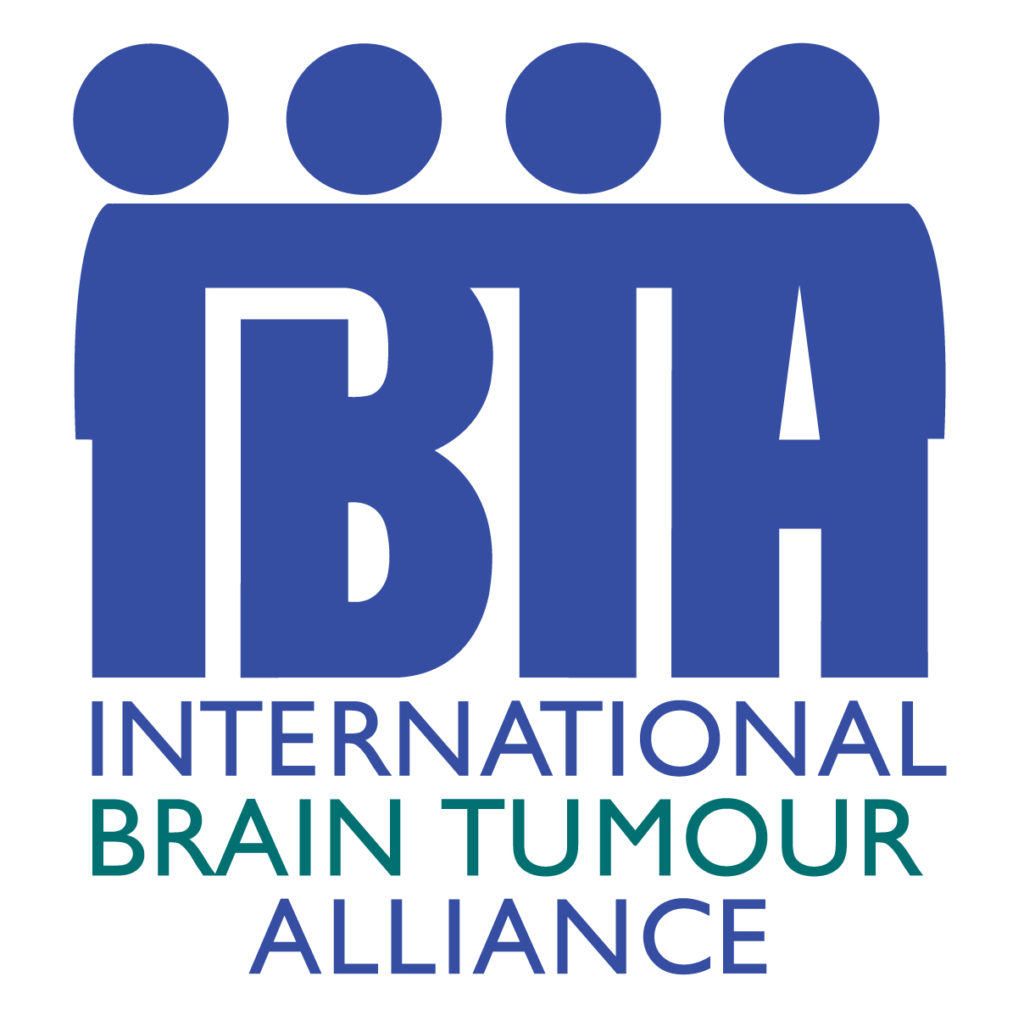 The International Brain Tumour Alliance (IBTA) is a global network founded in 2005 as a worldwide community for brain tumour patient organisations, medical professionals  and others in the field of neuro oncology. We bring together international experience and expertise with the aim of enhancing the well-being and quality of life of brain tumour patients and their families and promoting the need for more brain tumour research. Through global collaboration we provide a strong and collective voice for our vital brain tumour cause and work towards our vision of a world free from the fear of brain tumours.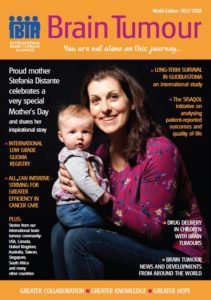 Communications: we publish our highly acclaimed monthly IBTA e-News with items of interest to the international brain tumour community as emailed monthly to nearly 7,000 addresses. We also produce our major, annual magazine Brain Tumour published online at http://theibta.org/our-publications/ . Additionally, between 13,000 and 14,000 hard copies are printed and sent annually for free to recipients in 111 countries; they are also widely distributed at international neuro-oncology, neurology and cancer conferences. We include interviews with eminent global neuro oncologists, neurosurgeons, neurologists, researchers, specialist nurses and allied healthcare professionals; stories from brain tumour patients and caregivers; information on new approaches to treatments; news from our international brain tumour community; reports of activities held during The International Brain Tumour Awareness Week and The Walk Around the World for Brain Tumours and our global directory of brain tumour patient and caregiver support groups.
Patient advocacy groups:  we encourage greater collaboration between over 100 existing brain tumour support, advocacy and information groups around the world; we also help establish support groups in countries where they do not already exist with the aim that that no one living with a brain tumour should feel isolated or forgotten.
2017 activities:
The IBTA's 11th International Brain Tumour Awareness Week was held from 21 to 28 October.  Brain tumour advocacy groups around the globe were invited to organise awareness-raising activities, i.e. a picnic, an information seminar, a scientific conference, or the distribution of a statement to local media drawing attention to the devastating challenges of a brain tumour diagnosis.
That same week, the IBTA organised its biennial flagship international conference, the World Summit of Brain Tumour Patient Advocates, this year held in London, UK from 19 -22 October More than 90 participants from 30 countries attended including representatives from 15 countries in Europe. Deemed to be an outstanding success, the Summit offered opportunities for sharing information, exchanging best practice and debating issues facing our international brain tumour community.
As well as patient advocates, patients and caregivers, attendees included medical and research professionals, and pharmaceutical industry representatives.
A full Report of the Summit is under preparation to be published in hard copy and online at http://theibta.org/ibta-world-summit/where reports from the 2013 and 2015 Summits are to be found.
In October, the IBTA also hosted the Sub-Saharan Africa Neuro-Oncology Collaborative Planning Meeting in partnership with the Society for Neuro-Oncology (SNO), the Zimbabwe Brain Tumour Association and the University of Toronto/Krembil Neuroscience Centre in association with the SNO Wilkins-Barrick International Outreach initiative. Taking two years of determined work to get the meeting off the ground there were representatives from nine African countries – Ghana, Kenya, Togo, South Africa, Nigeria, Tanzania, Zimbabwe, Cameroon and Uganda.
Statement of importance of working with physicians(/EAN) and comment on what a patient organisation – such as IBTA – can bring to a scientific panel.
The IBTA can bring to scientific panels the full patient and caregiver perspective and make sure that efforts -research, treatment and care- are focussed on what patients and caregivers need and value.
You can find out more about who we are and who we represent here:
http://theibta.org/how-we-work/
Should you wish to know more, please get in touch with:
Chair: Kathy Oliver, kathy@theibta.org  or visit our website at:
www.theibta.org and facebook page at  www.facebook.com/theIBTA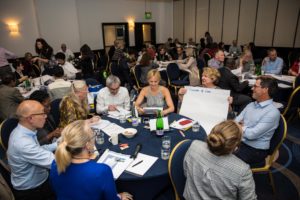 Photograph by MVF Studios