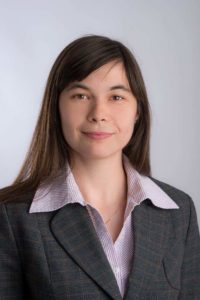 Report from Dr Anca Adriana Arbune, from Bucharest, Romania visiting the Neurophysiology Department, Filadelfia Hospital, Dianalund, Denmark under the supervision of Prof. Sándor Beniczki.
My experience in the Neurophysiology Department of the Filadelfia Hospital in Dianalund, Denmark was a very complex one. Prof. Dr. Sandor Beniczky prepared my visit ahead and allowed me to have a full view of the activity he is conducting.
I was given a few tasks, such as the interpretation of a selected sample of relevant EEGs (ranging from normal variants to seizures in particular cases, including newborn and intensive care unit patients) and learning and exercising epileptogenic zone source localization with BESA. These tasks challenged me to review the available literature on different subjects and problems, but also test my current knowledge and complete my understanding about EEG interpretation and use in different pathologies, not only epilepsy. The source localization exercises were also very interesting, clearing out some mechanisms of epileptogenicity and propagation, and explaining why some epileptiform activity is seen better or worse on the standard EEG. After completing the BESA tutorials, I can surely say that a lot more can be extracted from a long term videoEEG and why in so many cases going to epilepsy surgery is the natural next step when the prior investigations are thoroughly conducted and postprocessed.
Apart from these tasks, I was allowed to take part in the meetings in the Filadelfia Hospital concerning difficult patients who also had epilepsy, and also in the epilepsy surgery meetings of a multidisciplinary team held in Rigshospitalet in Copenhagen. The hosts were very courteous and held all these meetings in English and translated the basic data about the patients because I was attending, fact that greatly improved my understanding of the much needed collaboration in caring for epilepsy patients. The cases presented and discussed helped me understand how the complete workup should be conducted when all technical and personnel resources are available and what important aspects should be considered when assessing the final outcome. Making comparison with our Epilepsy Surgery National Program in Romania, I can say that the approach is different and I can see a few improvements that can be made.
Another activity I conducted was accompanying the doctors in the Neurophysiology Department in their daily activities, meaning ambulatory standard EEG, long-term monitoring unit and peripheral nerves exploration (nerve conduction studies and electromyography). In Romania we do not have a different specialization that covers Neurophysiology, so this experience allowed me to learn a lot more about these electrophysiological investigations. I got accustomed to visualize EEG in different montages, I learned about provocation methods, I saw and assisted in interpreting more than 250 EEGs of both children and adults. Being a neurology medical resident, I have had little contact with children's EEGs, but here I consider that I have made great progress in understanding and interpreting their cerebral activity, normal and pathological. I have also participated in the interpretation of polysomnographic studies for the diagnosis of sleep pathologies or differential diagnosis of nocturnal epilepsy.
The long-term monitoring unit was a very interesting experience because I could compare it to the one that exists in Romania. Setting aside the technical differences, I have understood the importance of observing the patients conducting their usual activities, even though this can mean a lot of artifacts and missing a few clear seizures in certain situations (going in and out of the bathroom for example).  The information that is gained in the many instances they are recorded provides a valuable insight into the problems they face at home with seemingly simple tasks and this means, in the end, a better collaboration with the physician and improved quality of life.
I have also taken the first steps in neuromuscular electrophysiology, as I have seen an important number of nerve conduction studies and needle electromyography. I have learned how to specifically examine the patients coming for paresthesia or movement complaints. I have also learned how the electrophysiological exploration should then be conducted according to these findings and what normal and pathological means for nerve conduction studies, spontaneous and active muscle activity explored with needle and nerve ultrasound. I have also assisted in the interpretation of the recordings and I have seen around 100 examinations, and gaining a lot of knowledge on the subject.
Because I am a PhD student, I could also work on my own research project and I have had the opportunity to discuss ideas and data analysis methods that I could use. We have overviewed my present work and I received a lot of suggestions on how to manipulate the data I have so as to better express the results I have obtained until now, as well as improvements on the data collection process I have been using.
The negative aspects of this visit are not worth mentioning. I would have liked to know more Danish, but I have always received answer to any question in English from everyone I have asked. The living costs in Denmark are quite high, but Dr. Beniczky and Filadelfia Hospital were very welcoming and allowed me to stay in the patient hotel they have in Dianalund. I would say that the EAN provided bursary covered all the expenses of spending these 7 weeks in Denmark.
All of the above considered, I have had a wonderful experience in Prof. Dr. Beniczky's department, I have gained a lot of knowledge and I wish to thank him and the European Academy of Neurology for this unique opportunity that will have a big impact on my career as a neurologist.
---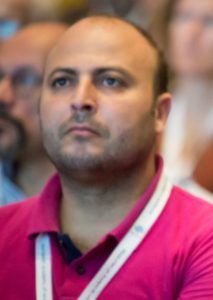 Report from Dr Wadi Bnouhanna, from Rabat, Morocco visiting the Department of Neurology and Stroke Unit,  Hôpital Roger Salengro CHU, Lille, France under the supervision of Prof. Didier Leys and Prof. Charlotte Cordonnier. 
My stay at the CHU Roger Salengro Hospital, department of neurology lasted 40 working days.  I was supervised by Prof. Cordonnier Charlotte, the head of the department. During my stay, I had the opportunity to participate in the various daily activities namely medical visits to the hospitalized patients; regular discussions, follow-ups, and multidisciplinary group meeting; along with various specialized diagnosis and interventions.
The first day of the fellowship started with a welcome meeting from both Professor Leys and Professor Cordonnier, which was then followed by an introduction to the different Neurology department members including hospital practitioners, interns, and paramedical staff. This meeting helped getting to know everyone in the team and eased my integration into the team, which was very friendly and welcoming.
A typical day of the fellowship would usually begins with medical visits to the hospitalized patients in the neurovascular intensive care unit, combined with discussions of care strategies and daily follow-ups. Additionally, I participated in the diagnosis of the supra aortic and transcranial trunk doppler with Professor Gautier Corinne scheduled every Monday and Wednesday, which was a great opportunity to learn new diagnosis methods. Every Thursdays from 4pm to 7pm were appointed to the multidisciplinary group meeting where a group composed of multidisciplinary neurovascular staff including neurovasculars, interventional neuroradiologists, neuroradiologists, neurosurgeons, and vascular surgeons discuss various clinical records of vascular pathology such as intracranial aneurysm, MAV, carotid stenosis , and intracranial stenosis. The group discussion was more focused on difficult cases and uses the opportunity of the multidisciplinary team to analyse the cases and care strategies from different perspectives, which was a real source of learning and exchange for everyone. Another fixed appointment of the week was the post-stroke consultation with Dr Hénon Hilde every Friday morning. I also had the chance to attend along with the physician on duty the different management stages of acute phase stroke.
During the clinical fellowship, I had the incredible opportunity to attend various interesting interventions. I was able to assist to NRI interventions for thrombectomy in addition to a carotid surgery for internal carotid artery atheromatous stenosis. Another interesting aspect of the fellowship was the assisting in some research protocols such as hypothermia in acute phase of stroke and RESCU BRAIN trail.
Overall, the clinical fellowship experience was very rewarding. I got along with the team very quickly, which helped me get the most of my clinical fellowship. I had the opportunity to work aside leading professors and multidisciplinary physicians with various focus and specialties. I also had the chance to attend and perform notable clinical interventions, which help widen the circle of my competencies.
I hope to stay in touch with the team of Department of Neurology at the Roger Salengro Hospital, and I highly recommend them for the EAN clinical fellowship for both their particular attention to teaching and transferring knowledge alongside their outstanding medical procedures, interventions, and practices.
Thank you very much for the incredible opportunity and the lifetime learning experience.
Wadii Bnouhanna
---
Report from Dr Nicolae Grecu, from Bucharest, Romania visiting the Department of Neurology, Medical University Innsbruck, Austria under the supervision of Prof. Thomas Berger.
I took part in the 2017 EAN Clinical Fellowship programme, visiting the Neuroimmunology Department of the Medical University of Innsbruck for 6 weeks, working with Prof. Thomas Berger, but also with his colleagues (Prof. Stockhammer, Dr. Di Pauli, Dr. Bsteh, Dr. Wurth).
From the beginning, the whole team was very warm and quickly made me feel a part of them, engaging me in all their activities, from the morning briefings, to the daily rounds, and outpatient clinic consultations.
My main point of interest when I took this fellowship was immune-mediated diseases of the CNS and especially multiple sclerosis. Throughout my stay in Innsbruck I got to see, interact with and get insight into the management of quite a few MS patients, mainly through their outpatient clinic. It was a very good experience, as I got to review my own knowledge and expand my expertise in this field in a department and medical system with greater financial, technical and treatment means than the one I come from. Furthermore, the people in the Department shared their own experience and provided additional resources from their national MS society.
The Department per se was quite small, and also handled a lot of neurooncology patients. While not the main purpose of my visit, this proved also beneficial, as I got some experience in the diagnosis, management and follow-up of these patients because in Romania most of this process is handled by an oncologist.
The Neurology Department of the Innsbruck University organised various weekly meetings (case-discussions, interesting imaging cases, MS and neuro-oncology boards, etc.), in which I took part; they were all very interesting and offered a broader perspective on particular cases, with inputs from neurologists, neurosurgeons and radiologists.
During my stay, Prof. Berger was regularly involved in guiding my fellowship, and I had a very good relationship with him. He provided access to their MS patient database in order to write an article based on my experience and their data, which is in writing at this moment.
With regard to negative impressions, I think there were just two of them. Firstly, while I had a very good communication with Prof. Berger's assisstant in terms of arranging my stay there, during my first few days at the Department there was a sense of not knowing about my presence or purpose there from some of the physicians, but this was quickly overcome. Secondly, there was the language barrier; I opted for the Innsbruck Department based on knowing their research interests, recommendations from colleagues, the relative proximity to my country, and also because, while having basic knowledge of German myself, knowing the host-country's language was not a requirement in this Department (as per the requirements stated on the EAN page). During my stay there, my rather below-average knowledge of the language proved invaluable as although most of the day-to-day interaction was between a handful of physicians, most of the discussions were in German, and some of them had some difficulty talking in English. However, while it was a bit frustrating and disheartening at times, overall I managed to benefit in terms of both medical and German kwnoledge.
Overall, I recommend the Neurology Department in Innsbruck to any young doctor interested in multiple sclerosis and neuroimmunology in general, as there are a lot of dedicated and experienced physicians there.
---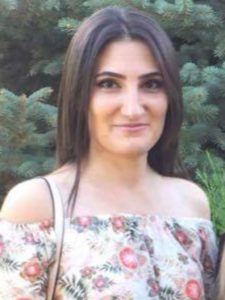 Report from Dr Kristine Kosyan, from Yerevan, Armenia visiting the Department of Neurology, Atkinson Morley Wing, St. George's Hospital, London, UK under the supervision of Dr. Anthony Pereira
I spent six unforgettable weeks as a clinical observer in the Department of Neurology at St. George`s Hospital. Starting from the first day I was welcomed very warmly by the hospital staff which continued throughout the entire program. Since the first minutes of my visit I completely felt as a team member due to their very warm welcome.
Even though the purpose of the program was enhancing knowledge in Movement Disorder field, I spent two weeks in Acute Stroke Unit under Dr. Anthony Pereira's supervision. Therefore, I had a chance to analyze and understand different levels of severity of approximately 110 case specific patients. Due to multidisciplinary approaches of highly qualified medical professionals such as neurologists, rehabilitologists, nurses, and psychologists   patients had significant shift in the treatment process transferring from acute stage to early rehabilitation. During board meetings we discussed medications, further investigations and results that we already had.
I had a chance to assist in nine thrombolytic therapy procedures of patients with acute ischemic stroke, which is not applicable in my home country yet.
Next weeks I spent at the General Neurology and Movement Disorders Units simultaneously.
I had an opportunity to take part in DBS surgery with neurosurgeons. Moreover, I saw another patient who recently operated for Parkinson's disease and came to adjust the settings for optimal symptom control. Considering the advantages of DBS, participation in this program gave me an opportunity to present the procedure in local hospitals in Armenia from neurosurgical as well as from the neurological point of view.
There were meetings among members of all neurological units every Fridays for presenting the most interesting clinical cases of a past week and for discussing some patients' follow ups.
The hospital had very strong collaborative environment which played crucial role in hospital's daily activities, making problem solving processes significantly effective. Doctors used to examine specific patients who were under strong supervision every day at a given time, which is praiseworthy.
As a clinical observer I had an unlimited access the St George`s University's library (which is a part of hospital). Here I used recent articles published by leading medical institutions worldwide to find required information about the cases I was witnessing during worktime. Hence, besides medical experience I also developed my researching skills.
I would love to express my gratitude to EAN for the given opportunity. I have benefited from this program a lot and will definitely apply my gained knowledge to improve the medical system in Armenia.
Kind Regards, Dr. Kristine Kosyan
---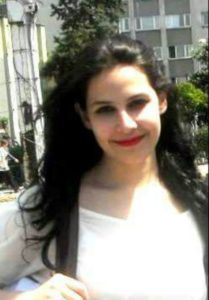 Report from Dr Selen Özyurt, from Istanbul, Turkey visiting the Division of Clinical Neurology, University of Nottingham, Queen's Medical Centre, Nottingham, UK under the supervision of Prof. Cris Constantinescu
I have performed my clinical fellowship in Nottingham University Quenn's Medical Center, Department of Neuroscience and Demyelinating Diseases between 19th June and 30th July. From the first day to last day it was a really amazing experience. At the beginning we arranged a schedule with Prof Constantinescu and every week I had a full programme with all my colleagues.
According to my schedule I attended MS outpatient clinic on every Tuesday and Friday morning, MS team meetings and visits to ward patients on every Wednesday, general neurology teaching meetings, case presentations and sometimes also neuroradiology meeting on every Thursdays. Besides this programme I could join epilepsy outpatient clinic  with epilepsy team (on Monday and Friday), go to ward and study on ward patents or join the laboratory studies with their lovely neuroscience technician, Nanci Frakich.
All the people I worked with were so helpful and friendly that I have never suffered from the difficulties of being a stranger. Everyone was always so polite. I've met many qualified professors, both in demyelinating diseases and the other (especially epilepsy) departments. Seeing patients with Prof C. and other colleagues show me their medical approach and patient evaluation method.
In neuroscience meetings, first we discussed about the complicated and instructive cases in the ward with all neurology professors, consultant neurologists, even sometimes doctors from other branches. This was very intensifier for me and registrar neurologists. Then every week there was a topic subject for education. And finally there were one or two case presentations which were always very interesting. Sometimes it could be a rare disease that we can not encounter generally (Menkes disease, CLIPPERS, a weird Pseudotumor Cerebri case with Chiari tipe 1 etc.)
On mondays usually we had a guest speaker in our demyelinating diseases department. Prof C. and Dr Gran invite different speakers from other universities and cities every week. These might be about a subject that they planning to make a study in Nottingham University Hospital or the speaker is working on. Every lecture I attended included extremely beneficial informations for me.
On the second wednesday of every month Prof C. has a neuroimmunology clinic. There, we could see other demyelinating disease cases rather than Multiple Sclerosis for instance Neuromyelitis optica, Behcet Disease or other vasculitic diseases like Lupus Erythematosus. It was a really wide range spectrum to get experience. In outpatient MS clinic we also encountered a Goldenhaar Syndrome with RRMS. We could discuss on the latest MS approches and candidate agents with Prof C. while we were doing the clinic. And we could plan a project together to publish. Now I am working on it.
In the afternoons while there were no MS clinic or meeting, I went to ward to visit the patients, read their documents and look their MRI images. Ward patients included a lot of different spectrum in neurologic disorders: VGKC encephalitis, a rapidly progressive cognitive decline with Creuztfeld Jacob diesase, a refractory trigeminal neuralgia with MS, CARASIL, an RRMS with Chiari tipe 1 malformation etc. And some afternoons I went to laboratory and worked with Mrs Nanci, she explained me all their laboratory work with patience and showed how they make the cultures and get the samples. In addition; I must thank her furthermore for her support and friendship whenever I needed inside and outside the hospital.
During my experience I also had the chance to learn about the National Health Service,  the health system in UK. In clinics they have extremely enough duration for each patient. The qualification of health service, sufficient advanced imaging and laboratory methods, staff and patient safety and satisfaction were at optimal level especially compared to our country. They also have special time for their scientific projects in their working hours. Before patients come to neurology clinic, their GP examine them and decide whether they must see a neurologist or not. This prevents an excessive number of patients from applying to neurology clinics.
It was very friendly team and some days after working hours they go and spend time together out the hospital. I thank  them for every time welcoming me.
To sum up;  this clinical fellowship was a wonderful experience for me. Before I finish  writing my report I would like to express my gratitude especially to Prof Constantinescu and all EAN commitee. Thank you a lot.
---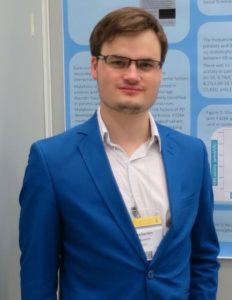 Report from Dr Konstantin Senkevich, from Saint Petersburg, Russia visiting the King's College Hospital, National Parkinson Foundation Centre of Excellence, London, UK under the supervision of Prof. Ray Chaudhuri.
I would like to thank EAN for giving me the opportunity to visit National Parkinson Foundation Centre of Excellence at King's College Hospital.
I would like to express gratitude to Prof. Ray Chaudhuri and all team for kindness and warm welcome. I was well received and integrated into all daily activities. I had six amazing weeks in King's. London is a great city with unique cultural and historical attractions.
During my 6-weeks clinical fellowship from 14/09/2017 to 26/10/2017,  I was able to dive into work of National Parkinson Foundation Centre of Excellence at King's College Hospital. I worked mainly under the supervision of Mike Samuel, Prof. Keyoumars Ashkan, and Prof. Ray Chaudhuri. Mike Samuel spent with me two-three days during the week, one of which was DBS clinic, constantly interrogating and fulfilling my knowledge in movement disorders. Moreover, I attended botox clinic with the opportunity to observe a lot of patients with dystonia and routine botulotoxin treatment. I saw several patients with atypical presentations and practice in the correlation of DAT-SCAN results and the clinical condition. During clinics, I was able to see atypical parkinsonism syndromes such as MSA, CBS, PSP which were also quite helpful for me to enhance my clinical practice. I also observed Non-motor symptom evaluation, UPDRS testing and cognitive assessment of the patients.
I was able to attend few DBS operations with Prof. Keyoumars Ashkan with the unique possibility to see DBS placement without general anesthesia with an appreciation of effect during operation. Every week I attended a Multidisciplinary team meeting in movement disorders, DBS, and neuro-oncology.
Furthermore, UK has the very big privilege of Parkinson's nurses. I attended advanced Parkinson's disease clinic with nurse specialist Miriam Parry. King's college hospital is a place, where an amount of advanced Parkinson's patients receive best medical care from the regular follow-up to advance therapy, with all available sources of choice (Apomorphine-pump, Duo-dopa, DBS). I attended Levo-dopa and Apomorphine tests. Moreover, I attended endoscopic placement of Duo-Dopa and initiation of therapy with Apomorphine-pump. After my practice, I have a better understanding of advanced Parkinson's disease care. Because of the current development of this field, hopefully, all of it will be soon fully available in my country.
With the assistance of Prof. Chaudhuri, I attended "Parkinson's review meeting" in Birmingham, where a number of outstanding lecturers presented highlight in advanced Parkinson's disease treatment. Additionally, I was able to attend the clinic of Prof. Dag Aarsland in Maudsley hospital to appreciate his approach for patients with cognitive issues.
Every Friday I attended a neuro-radiology meeting with a review of difficult neurology cases and neuroscience meeting with case presentations and invited speaker.
In the end, NHS teaches a totally different approach to the patient and a consultant behavior that I really appreciate, and allow me to improve my professional quality.
Prof. Chaudhuri created a very interesting and productive plan for me and I believe that my practice for 6 weeks in London was very usefull.