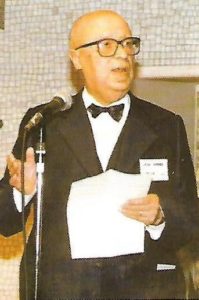 Prof. Corino de Andrade graduated at Lisbon Medical School, Hospital of St Martha, in 1929.
He began his practice at the main hospital in Lisbon (Hospital S. José) and kept visiting his Alma Mater with a serious commitment to practice neurology at the department of Egas Moniz, the only one in Portugal. This passion was soon rewarded with the residency in neurology.
He was fascinated with the art of diagnosis in neurology, especially by collecting all subtle signs of the neurological examination. He was strongly influenced and supported by two senior neurologists: Miller Guerra, who had had a long fellowship with Barré in Strasbourg, and António Flores, who was in Berlin with the Vogt couple.
De Andreade was eager for more wide horizons. In 1931 he decided to move to the centers where his mentors had been, starting with Barré. The Laboratory of Neuropathology kept his attention above all the other areas, since he remained there for six years, living in a room at the hospital. In 1933 he was rewarded with the Déjerine Prize, received from the hands of the daughter of the renowned French neurologist Sorel-Déjerine, because of his work on meninges. He was the first non-French to receive such award. In 1936, he moved to Berlin for a short visit to the Vogt couple at the Charité. Since devastating times in Europe were about to come, he decided to stay at his neutral and peaceful homeland. First he tried to resume his place at the Department of Egas Moniz, still the only one in Portugal. But the future Portuguese Noble Prize did not accept him and suggested to try Porto. There, he might have the opportunity to found a Department of Neurology, he said. In Porto, initially, the life of Corino de Andrade was not easy, but he was able to create his own department by 1940.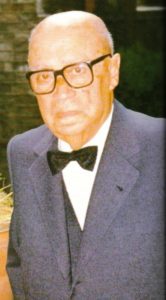 A few months after arriving at Porto, he took care of a 37-year-old woman from Póvoa do Varzim, a small fishing village at north of Porto, who had a disease known popularly by the name of "Doença dos Pezinhos" (small feet disease). It is an autosomal dominant disease characterized by a distal loss of sensation markedly at the toes and a distal muscular atrophy progressively preventing from walking. Digestive disturbances with bouts of vomiting, diarrhea and subsequent consumption will lead to bedding and death in middle aged affected patients. Autonomic dysfunction and cardiac involvement were also recognized. Corino de Andrade devoted great deal of time to this unknown pathology.
He traveled regularly to Lisbon to attend the Saturday morning pathology rounds at the School Hospital, sometimes bringing cases for discussion. He was able to bring pathological samples from a case of this mysterious disease. Finally, a young pathologist, Jorge Horta, future chair of Pathology at University of Lisbon, was able to identify many extracellular fibrillary protein deposits stainable by Congo Red. He named it as "Paramyloidosis". In September 1952, Corino de Andrade published in Brain: A Peculiar Form of Peripheral Polineuropathy – Familiar Atypical Generalized Amyloidosis with Special Involvement of the Peripheral Nerves (Brain, vol.75: 3, 408). Initially known as "Andrade Disease," later on as Familiar Paramyloidosis (FAP) and more recently added – "Type I" and "Portuguese Form". After this publication, some clusters of paramyloidosis where identified in different parts of the world, mainly in Japan, Sweden, and Mallorca, suggesting a "travel of genes" possibly exported from Portugal by the Portuguese navigators to Japan and Mallorca. Imported from Sweden, in the VIII – IX centuries, it had been propagated to Iberian Peninsula by the time of Vikings invasions. Also crusades movements have been suggested by some. Nowadays, four types of paramyloidosis have been described around the world. The locus of the Portuguese type is now well defined an abnormality of Transthyretin: (V30M ATTR). The remarkable progresses in therapy from plasmapheresis and liver transplantation in selected cases at the decade of 1980 to new pharmacological therapies, bring hope and relieve to the victims of this formerly devastating disease.
by Prof. Victor Oliveira
Dept Neurology, Faculty of Medicine, University of Lisboa
Ref:
Silva, Maria Augusta: Corino de Andrade. Excelência de uma vida e Obra, Lisboa (2002)
Polineuropatia amiloidótica familiar de tipo português: do artigo original ao futuro. Sinapse Sup 1, Vol 6 may (2006) Ed. Barros J, Carvalho M