This Brain Awareness Week EFNA are launching a
Survey of Young Europeans with Neurological Conditions.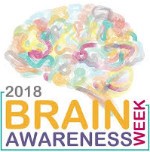 The objective of this survey is to gain an understanding of the biggest issues affecting participants in their daily lives and also to learn about their relationships with and opinion of patient groups.
Findings from the survey will be published on World Brain Day 2018 (July 22nd) and will be used to raise awareness among the public, health professionals and policy makers.
The survey runs until 31 March 2018.