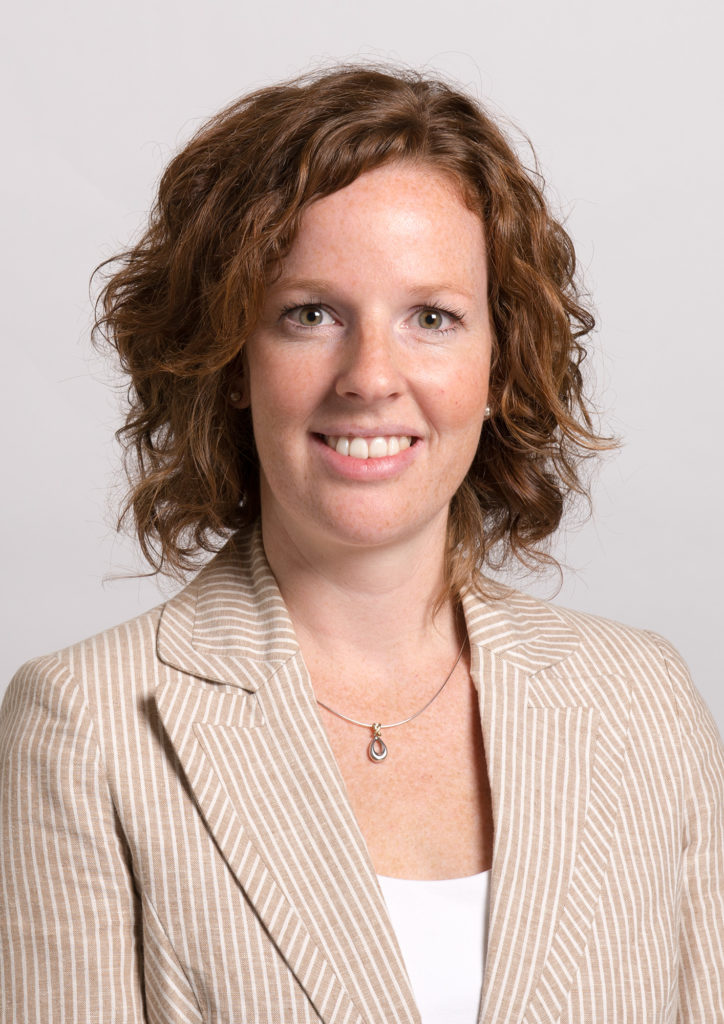 Report from Dr Gosewina Cornelia Horlings, from Bennekom, The Netherlands visiting the Department of Neurology, Medizinische Universität Innsbruck, Universitätsklinik für Neurologie, Anichstraße 35, 6020 Innsbruck, Austria under the supervision of Prof. Werner Poewe and Atbin Djamshidian, MD
Term of the visit: 1.1. – 9.2.2018
My stay at the department of Neurology at the university hospital Innsbruck braught me to department number IV. Here, patients with neurodegenerative disorders, such as M. Parkinson, Dystonia or tremor patients, are admitted for diagnosis and treatment. I worked with the other residents and neurologists during daily rounds, helped out by admitting patients to the ward, and had meetings with the nurses and therapists. There was a daily morning report which compromised all admitted patients to the different wards, which I attended every day.
During my stay at the department, I had the opportunity to observe patients who already had a deep brain stimulation device implanted. One observation made a great impression; a patient with M Parkinson was admitted for optimizing his deep brain stimulator-settings. The neurologist tested the different settings and we could observe a direct effect on his bradykinesia and tremor. Also, we could see side-effects caused by a too strong stimulation, e.g. dystonia of the head-neck region, mental inconvenience and dyskinesia. The patient could evaluate the effect of the stimulator-settings very thoroughly, and a perfect stimulator-setting could be reached. During my stay I have, unfortunately, also observed psycological side-effects of the stimulator. One patient had a very good effect on his parkinsonian symptoms, but severe behavioural side effects, which were reason enough to shut down the stimulator and go back to treatment using apomorphin. During my visit, I have seen that deep brain stimulation can result in impressive treatment effects in essential tremor patients; one patient showed that his daily routines were massively restricted by the tremor, but deep brain stimulation made normal daily routines possible again. The tremor patients on this ward were those with severe therapy-resistent tremors, which does not mean that every tremor patient should have deep brain stimulation. Oral drug therapies should be tried first, because of operation complications. E.g. I learned about one patient who had repetitive infections of the deep brain stimulator electrodes; these had to be removed. Fortunately, these complications are very rare.
I have seen the complexity of Parkinson patients, especially in later stages of the disease. Oral medication effects are less obvious, and I have learned that multi-drug treatment is then inevitable. However, I also learned that sometimes a complete wash-out of all medication and new start on dopamin-treatment can give a better effect. During the long years of disease, many drugs are added in the course. After many years the effect of each of these drugs might not be clear anymore. Starting new, with a simple regiment, might be the best option in that case. Before changing to invasive treatments, such as apomorphin or duodopa therapy.
In conclusion, I could reach most of my goals of the EAN clinical fellowship. However, I was able to observe patients and their symptoms in endstage disease and evaluate oral drug therapy effects on these symptoms, determine when advanced therapy by Apomorphin is indicated. During my stay there was no patient with duodopa therapy, as such I could not learn about this part of the treatment. I learned about the indication, contra-indications and side-effects for deep brain stimulation in Parkinson, dystonia and tremor patients and the methods of adjusting therapy by programming the medical devices. Unfortunately there was no deep brain stimulation operation planned during my stay at the ward, due to logistic reasons. Moreover, I came to the conclusion that 6 weeks is too short to really learn the details of treatment, but my basic knowledge on these complex issues has definitely improved.
The department of Neurology IV has given me a warm welcome. Not only residents and staff members, but also nurses and therapists have helped me find my way on the ward. Because of my german knowledge, it was easy to follow the daily discussions, however whenever I could not understand something, the colleagues were helpful in explaining me. The atmosphere on the ward was very positive, which is good for the staff and the patients. I find the ward to have a high standard of care. I  did not have any negative impressions during my stay.
I would like to thank all personnel of neurology department IV in Innsbruck for having me during this clinical fellowship and I would like to the EAN for their support.
---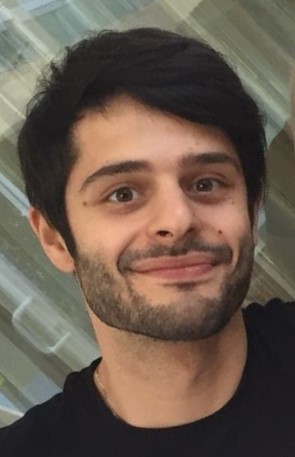 Report from Dr Mihai-Radu Ionescu, from Bucharest, Romania visiting the Department of Neurology, Centre Hospitalier Universitaire Bicetre, Rue du Général Leclerc 78, 94270 Kremlin-Bicêtre, France under the supervision of Prof. Christian Denier, MD
Term of the visit: 5.3. – 13.4.2018
Term of the stay: 6 weeks  (5th of March – 13th of April)
First of all I would like to sincerely thank the EAN for granting me this amazing opportunity. I took part in the 2018 EAN Clinical Fellowship programme with a 6 week stay at the Neurology Service of the CHU Bicêtre in Paris, France.
Most of my fellowship was spent at the Intensive Neurovascular Care Unit of the neurology service where I took part in basically all daily activities involving acute stroke care.
The mornings began with a "transmission", a report made by the doctor on call the previous night with all new admissions and any relevant adverse events of the patients already on the ward.
Afterwards usually a visit of the entire neurovascular unit was undertaken to check on the clinical course of the patients and make any necessary diagnostic or treatment adjustments.
Also at this time decisions were taken to be able to prescribe the necessary steps for proper reinsertion of the patients into the social environment, with prescription of kinesiotherapy, ortophony and language therapy, admission to a recovery home or preparing a meeting with a social worker for evaluation of the patients' home environment and to check if any adjustments to their home were necessary to better compensate for any lasting deficit.
While a part of the staff was undertaking this task, another doctor was on call during the day for all emergencies and new admissions.
Considering the Kremlin-Bicêtre is a tertiary university center, a lot of new admissions were transfers from near-by hospitals after thrombolysis for institution of thrombectomy as rescue reperfusion therapy.
From a diagnostic point of view, there was a lot to learn, as in my hospital in acute stroke MRI is a rarity, but here MRI is at the forefront of stroke diagnosis with detailed sequences of the vascular anatomy of the cerebral and all supraaortic large vessels being routinely performed to be able to prescribe the reperfusion therapy of choice and also to be able to guide neurointerventional access and therapy if warranted.
Indeed this was a superb learning opportunity regarding general neurological vascular disease as great vascular anatomical detail was gleamed from the outset of the patient by systematic use of vascular oriented MRI sequences and sometimes followed-up with other diagnostic procedures including Angio-CT, Perfusion MRI or Perfusion CT or Doppler studies to better describe infarct core and penumbra size, plaque morphology, degree of stenosis, rare vascular variants or congenital malformations or other necessary parameters for guiding treatment decisions.
After clinical and imaging diagnosis was certain, acute reperfusion therapy was chosen; thrombolysis, mechanical thrombectomy or a combination of the two procedures.
It must be said that thrombectomy for acute stroke is at the forefront of practice in this unit, many times in acute stroke the number of thrombolytic therapies administered per day being dwarfed by the number of thrombectomies carried out per day, this fact is explained by a lot of cases in which thrombolysis was contraindicated leaving thrombectomy as the sole possible reperfusion therapy or the patient had already received thrombolysis on the way to the hospital in a smaller center.
After acute treatment was administered I was able to learn of their methods of care for acute stroke following a variety of combinations of different treatments administered in the acute setting while considering the patients' comorbidities and the specific vascular insult suffered, guided by the etiological type, size and localization of the infarct and also any complications suffered secondary to treatment or disease process.
Twice a week I was able to take part in their multidisciplinary Stroke Staff which discussed complicated cases needing further intervention. Also, cases with disagreeable outcomes were discussed with a truly open mindset during this staff with the purpose of improving future stroke care.
Lastly on Fridays I was able to take part in Doppler imaging studies and improve my technique and learn from specialists in this field.
I am truly grateful to Professor Denier for accepting me in the Neurovascular Unit he oversees and for being a most graceful host, carrying himself with a strikingly warm, modest and friendly manner for a person in his position.
Also I would like to mention the neurovascular team with which I spent most of my days there including Dr. Sarov, Dr. Chassin, Dr. Rabel and Dr. Boutelier and the distinguished Interventional Neuroradiology team of Prof. Spelle with special mentions to Dr. Mihalea for all of their help and friendly manner with which I was approached and taught.
All of this has been possible thanks to the EAN to which I extend my gratitude for granting me this wonderful opportunity and hope that other young neurologists will be able to enjoy a similarly instructive fellowship.
---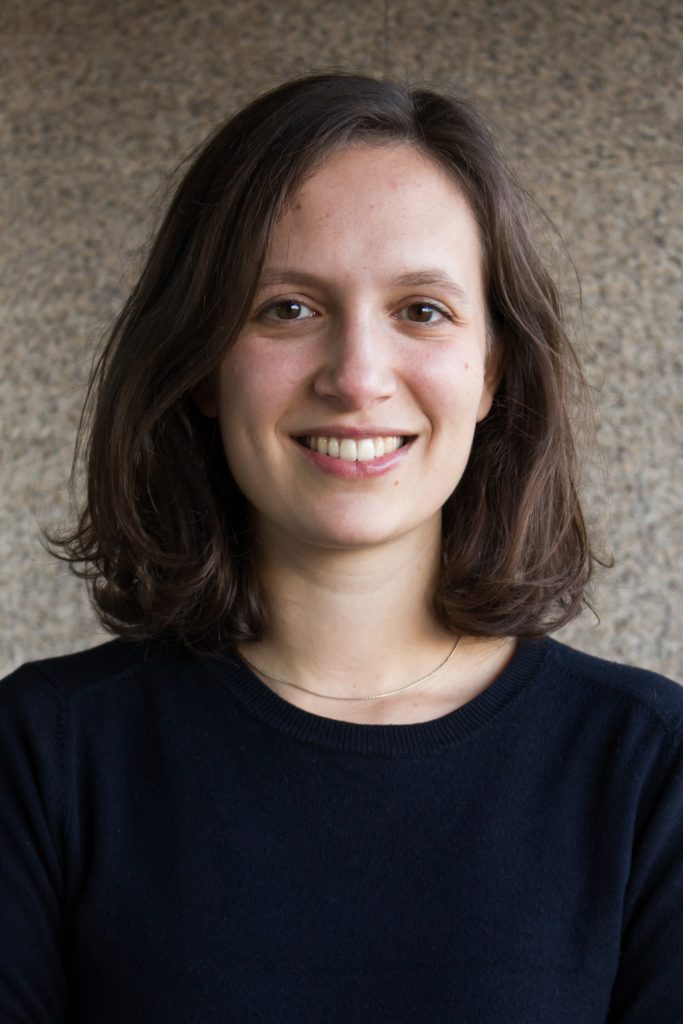 Report from Dr Ana Luísa Carneiro Morais De Sousa, from Porto, Portugal visiting the Department of Neurology, Memory Clinic, Hospital de la Santa Creu i Sant Pau, St Antoni M. Claret, 166, 08025 Barcelona, Spain under the supervision of Daniel Alcolea Rodriguez, MD, PhD
Term of the visit: 1.10.2017 – 31.3.2018
This 6 months' Clinical Fellowship took place in the Memory Unit of Hospital de la Santa Creu i Sant Pau, under the guidance of Dr. Alberto Lleó and Dr. Daniel Alcolea. The Memory Unit has a remarkable experience in diagnosing and managing dementia and cognitively impaired patients. It has a multidisciplinary team with 15 neurologists and neuropsychologists, working side by side with dementia dedicated nurses, technicians, biologists and engineers. It offers specialized consultations to patients with dementia and cognitive impairment, from the pre-symptomatic period to late advanced phases. It is currently participating in several different clinical trials in dementia and mild cognitive impairment for disease modifying drugs and symptomatic therapies. It also has an extensive work in clinical, translational and basic investigation in several neurodegenerative dementias, including Alzheimer's disease, frontotemporal dementia, Lewy body dementia and Down syndrome associated Alzheimer's disease. Their investigation is focused on the study of biomarkers, molecular basis and pathophysiology of dementias and neuroimaging techniques.
During my stay, I had the opportunity to participate in the clinical routine of the Unit. In the outpatient clinic, I could attend the general consultations and others dedicated specifically to patients with frontotemporal dementia (FTD), Lewy body dementia and Down's syndrome associated dementia. The general consultation is an opportunity to better tailor the anamnesis and explore the neurological and neuropsychological examination of patients with subjective cognitive complains, mild cognitive impairment and dementia of different severity stages and etiologies. It also allows the contact with different imaging techniques and other biomarkers according to the clinical suspicion; with different approaches to manage behaviour and sleep disorders in patients with dementia; and some strategies to improve patients and families' well being. In the FTD visit, patients with behavioural variant FTD, non-fluent, semantic and logopenic variants of the primary progressive aphasias (PPA), as well as numerous patients with progressive supranuclear palsy and corticobasal syndrome with or without PPAs are carefully evaluated. In the LBD visit, I could testify the different cognitive and motor phenotypes of the disease and learn how to consistently identify the characteristic manifestations of synucleinopathies. Regarding Down syndrome, I could attend several visits of patients with and without cognitive deterioration; better understand how Alzheimer's disease manifests in these patients; and the challenges of the investigation and differential diagnosis in this particular situation. At the same time, at the Memory Unit there are several clinical trials currently recruiting patients in which I could participate. The Memory Unit also has several neuropsychological evaluations, each week, of patients with cognitive symptoms of different causes. This was an opportunity to understand the role and limitations of each neuropsychological test used.
Apart from the clinical setting, I could also assist in the cerebrospinal fluid and blood samples collection and processing, which allowed me to understand the careful procedures that are necessary to accurately measure the different CSF biomarkers.
Furthermore, the Unit has a strong component of basic and translational research, with multidisciplinary projects on molecular, genetic and neuroimaging research lines. During my stay I worked on an investigation project regarding the role of different CSF biomarkers combinations in patients with MCI. I could also attend the weekly meetings where the investigators of the Unit present both clinical and scientific themes. It was exceptionally interesting to learn about current projects from biologists, geneticists, engineers, neuropsychologists and medical doctors, all related to neurodegenerative conditions.
Finally, this fellowship allowed me to better understand how a memory unit can be structured to improve both patient care and research. The different organizational strategies of the Unit lead to reduced intervals from first visit to final diagnosis, better access to clinical trials and better support to families.
In summary, I consider that this fellowship was extremely beneficial, mainly due to the access to highly committed and specialized professionals from different areas, with remarkable clinical and investigational experience; and to the multidisciplinary nature of the Unit, which allows basic and clinical professionals to work side by side.
I am exceedingly grateful to the Sant Pau Memory Unit and all its professionals, represented by Dr. Alberto Lleó, the director of the Memory Unit, and Dr. Daniel Alcolea, my tutor, for this great opportunity. I am also very grateful to EAN for granting me this clinical scholarship.
---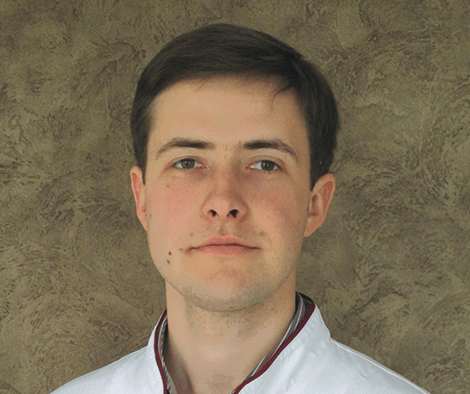 Report from Dr Andrii Kuzminskyy, from Lviv, Ukraine visiting the Department of Clinical Neurophysiology, Epilepsy Hospital Filadelfia – Danish Epilepsy Centre, Visby Allé 5, 4293 Dianalund, Denmark under the supervision of Prof. Sándor Beniczky, MD, PhD
Term of the visit: 20.2. – 3.4.2018  
Visit within EAN Clinical Fellowship to Denmark was really fruitful. Being and studying for 6 weeks at Department of Clinical Neurophysiology Epilepsy Hospital Filadelfia – Danish Epilepsy Centre under the supervision of professor Sándor Beniczky was amazing.
During this fellowship I had access to the electroencephalographic exploration (standard EEG, sleep EEG and long-term video EEG in Epilepsy Monitoring Units). I observed clinical activities in department, participated in discussing cases, gained knowledge in different aspects of EEG procedure including recording techniques, provocation methods and interpreting results.  More than 150 anonymized EEG recordings were inspected and interpreted by myself. Together with the doctors of the department (Elena Gardella, Pirgit Meritam Larsen, Jørgen Alving) examined about 300 EEGs of both children and adults, during which it was possible to ask questions, to clarify and to receive comprehensive academic responses. These tasks forced me to review the literature in available library and online journals, which further helped to enhance my study.
At weekly ambulatory visits to professor Guido Rubboli and Marina Nikanorova I have got knowledge of the management of different types of epilepsy, using old and new antiepileptic drugs and other strategies on drug-resistant epilepsies.
Few times I have attended meeting of multidisciplinary team on epilepsy surgery which took place in Epilepsihospitalet Filadelfia and Rigshospitalet in Copenhagen.
Danish Epilepsy Centre is a place where scientific work is in priority. In one of the research project I have been involved.
Also I was given the opportunity to participate in Danish Epilepsy Society Annual Spring Meeting. The main topic this time was "Cannabidiol and Epilepsy", where the most recent results on researches were demonstrated.
All events with my participation were kindly held in English. So ignorance of Danish language was not a barrier to studying.
I'm very grateful for the opportunity provided by European Academy of Neurology, for the warm welcome of Danish Epilepsy Centre, for the openness, desire to teach and share knowledge for everyone mentioned above.
EAN Clinical Fellowship inspires for the next steps in professional growth.
P.S. The one and only negative impression is Danish windy weather.
---