On behalf of the Local Organising Committee, I would like to express our great gratitude to the European Academy of Neurology for the opportunity and the honor to organise the Regional Teaching Course in Belgrade, Serbia  from April 20th– 22nd, 2018. The course was organised in cooperation with the Society of Serbian Neurologists, Neurology Clinic Clinical Center of Serbia, National Association for Neuro-angiology of Serbia, School of Medicine University of Belgrade and endorsed by the European Stroke Organisation (ESO).
The EAN course successfully provided the highest level of scientific, clinical and practical knowledge in the fields of cerebrovascular diseases, headache and pain, neuroimaging, epilepsy, neuro-otology and neurorehabilitation. These topics were presented by leading European experts.  I would like to thank to all invited speakers for their great lectures and support.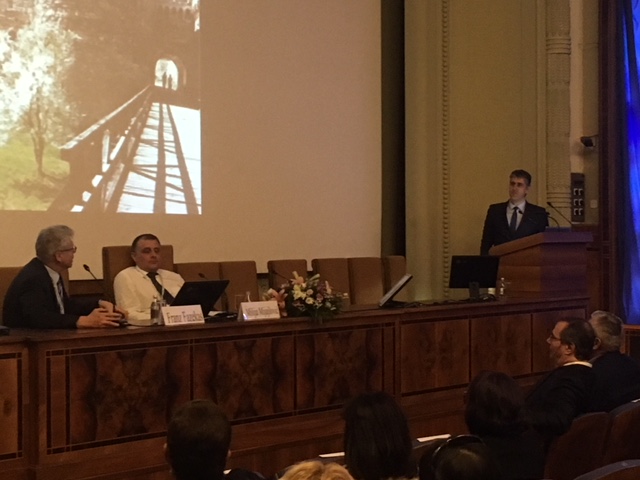 This EAN regional teaching course hosted 217 specialists, residents and students in neurology and related disciplines from 15 countries (Austria, Bosnia and Herzegovina, Bulgaria, Croatia, Germany, Greece, Hungary, Italy, Macedonia, Montenegro, Romania, Serbia, Slovenia, Turkey and UK) as well as 14 speakers from 7 countries (Austria, Germany, Greece, Luxembourg, Portugal, Romania and Serbia).
The venue was in the beautiful building of the Serbian Academy of Science and Arts, situated in the pedestrian area in the center of Belgrade.
Final program and abstracts were published in the special issue of "Sinapsa", official journal of the Society of Serbian Neurologists: (http://www.drustvoneurologasrbije.org/sinapsa_eng.html) and all registered participants have possibility to download lectures from the specially designated online platform of the course.
The first day of the course was dedicated to RARE CAUSES OF CEREBROVASCULAR DISEASES and was endorsed by the European Stroke Organisation.
Prof. George Ntaios (Greece) presented an overview on perioperative stroke. The updates on metabolic, mitochondrial and vasoregulatory causes of stroke were presented by Prof. Franz Fazekas (Austria), President Elect of the European Academy of Neurology. Prof. Jose Ferro (Portugal) made a comprehensive review on the venous stroke. Ass Prof. Milija Mijajlovic (Serbia) paid attention on the non-atherosclerotic cerebral vasculopathies as well as on Fabry disease. During afternoon interactive workshops, delegates had possibility to discuss with Professors Fazekas, Ferro and Ntaos, recent advances in immunological and infectious diseases and stroke, hematological conditions and stroke and embolic stroke of unknown source.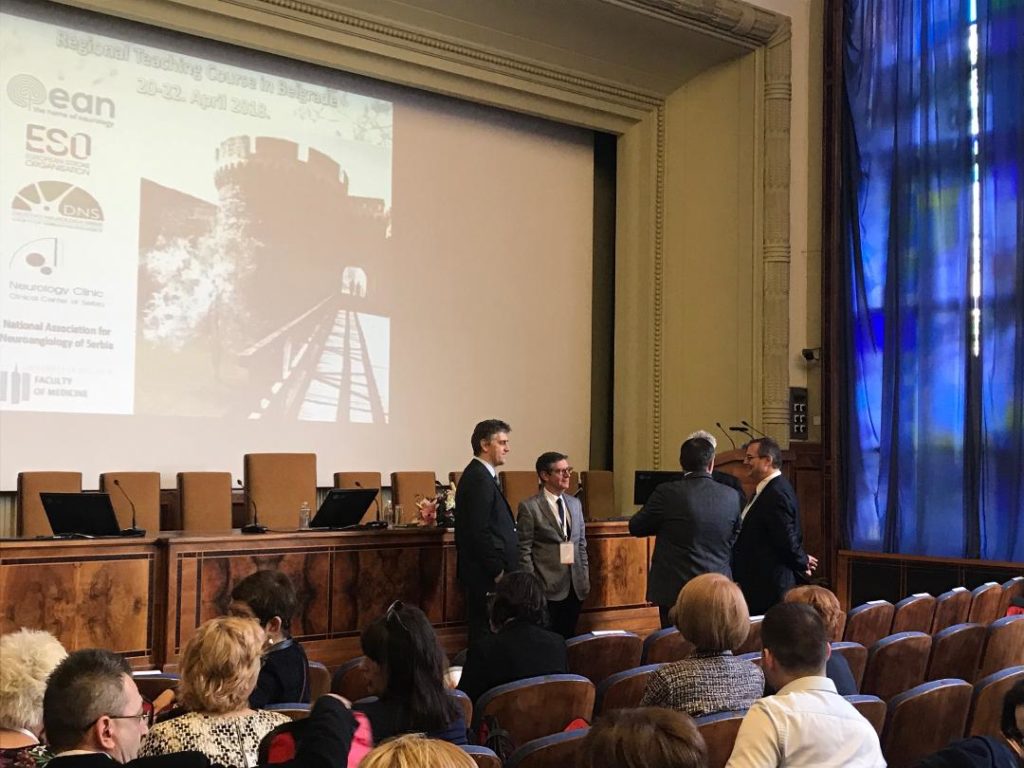 The second day of the course was dedicated to HEADACHES AND PAIN.
Professor Dimos Mistikostas (Greece) started with medication overuse headache. Prof. Stefan Evers (Germany) demonstrated the most recent knowledge about cervicogenic headache. Updates on diagnostics and treatment of neuropathic pain conditions were presented by Prof. Claudia Sommer (Germany), Chair of the Teaching Course Sub-committee of the European Academy of Neurology. The morning session continued with the lecture of Prof. Jasna Zidverc-Trajković (Serbia) who spoke about headaches provoked by physical activity.
The representative of Residents and Research Fellows Section of the EAN, Dr. Vana Košta from Croatia, introduced some important tips on how to start a career as junior neurologist in Europe.  Participants had chance to hear about the numerous opportunities the European Academy of Neurology provides as educational and research grants to its young members.
The practical workshops in the afternoon session were very productive, raised many discussions and gave opportunity to delegates to get up-to-date information on migraine treatment, trigemino-autonomic headaches and intracranial pressure and headache.
MIXED NEUROLOGICAL ASPECTS were presented at the third day of the course.
Prof. Alexandre Bisdorff (Luxembourg) presented an excellent review of vestibular disorders. Prof. Dragoslav Sokić (Serbia) made an overview on psychiatric conditions and quality of life in epilepsy. Participants had possibility to hear about the brain protection and recovery and neurorehabilitation advances from Prof. Dafin Muresanu (Romania). Recent updates on transcranial parenchymal sonography in movement disorders were presented by Prof. Uwe Walter (Germany) who also made alive demonstration of the transcranial brain parenchyma/basal ganglia examination. Ass Prof. Aleksandar Ristić (Serbia) concluded the session with recent advances in neuroimaging with emphasis on MRI post-processing.
EAN Regional Teaching Course was accredited by the Serbian Health Council with 13 CME credits for lecturers and with 8 CME credits for participants. Those participants who also successfully passed the final exam received a separate EAN certificate.
CULTURAL AND SOCIAL PROGRAM
Besides excellent lectures and workshops, participants had the great opportunity to enjoy the history, hospitality and the beauty of Belgrade (Beograd; "White City") – one of the oldest capitals in the world. Very reach social and cultural program was provided for all participants. On the first day of the course, river boat tour was organized for the delegates for seeing the hidden beauties of Belgrade from Sava and Danube rivers. The Gala dinner was organized for all participants on a traditional boat restaurant along with the colorful cultural program presented by the "Branko Krmanovic Ensemble". Participants had possibility to enjoy in Serbian music, songs and traditional dance ("kolo") that is now listed in the UNESCO non-material heritage.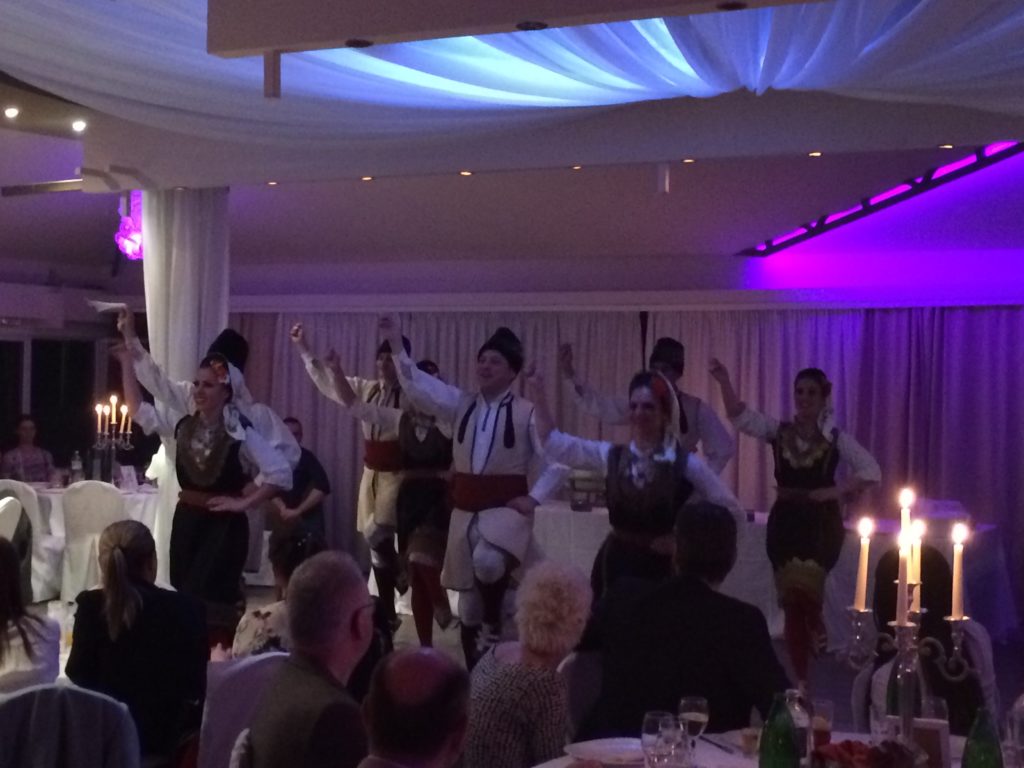 On the second day, participants visited Nikola Tesla Museum and had possibility to have insight into the biggest legacy of the most famous Serbian scientist. In the evening, all participants had possibility to enjoy in the party, mingling in relaxing atmosphere with lecturers and other colleagues.
As we already received very positive feedback both from the lecturers and participants, we are sure that our course provided excellent atmosphere to spent great time together in sharing professional experience, learning, acquiring  additional knowledge and making new friendships. We strongly believe that the Regional Teaching Course in Belgrade succeeded in creating a remarkable experience for all participants, lecturers and guests and helped to promote the main motto of the European Academy in Neurology- "Excellence in Neurology".
We are very grateful to the European Academy of Neurology, all invited speakers, participants, organizers and sponsors for the unselfish help and excellent cooperation in making this event the great success. We also express special thanks to our professional meeting organizer Astra Travel and hope to meet soon again in Belgrade.
Belgrade, May 7th, 2018.
Cordially,
Ass Prof. Milija D. Mijajlović
Chairman of the EAN Regional Teaching Course in Belgrade