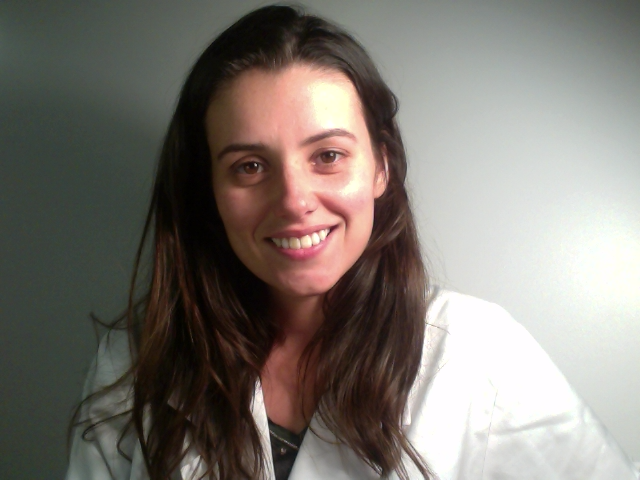 Filipa De Fraitas Ladeira, Lisbon, Portugal
Term of the stay: 2 months
Hosting department (full address): John Radcliffe Hospital Oxford – Department of Neurosciences
Level 3, West Wing, Oxford OX3 9DU
Supervisor (title, full name): Dr M Isabel Leite
The purpose I defined for my internship was to learn pathophysiology, clinical presentation, and treatment of a large spectrum of neuroimmunological diseases of the central and peripheral nervous system.
In order to do so, during the 2 months of internship, I attended the outpatient clinic of Dr M Isabel Leite, but also other Neurology Consultants such as Dr David Hilton-John, Professor David Bennet, Dr. Simon Rinaldi and I followed patients admitted in the Neuroscience Ward under the care of Dr M Isabel Leite.
In the outpatient clinic I observed a large number of patients with variable neurological autoimmune diseases such as: Myasthenia Gravis (MG) with and without thymoma, Lambert- Eaton syndrome (LEMS), acquired neuromyotonia, Chronic Inflammatory Demyelinating Polyneuropathy (CIDP) and its variants (Lewis Sumner syndrome, Multifocal motor neuropathy with conduction block (MNM), Multifocal Distal acquired demyelinating symmetric neuropathy (DADS), POEMS syndrome), Inclusion body myopathy, Neuromyelitis optica spectrum disorder (NMOSD), MOG-associated demyelinating disease, Acute disseminated encephalomyelitis (ADEM) and a large spectrum of autoimmune encephalitis: NMDA encephalitis, LG1 encephalitis, CASPR-1 encephalitis, PERM syndrome associated with Glycine antibodies, Stiff man syndrome associated with GAD 65 antibodies. In the ward, I reviewed patients with relapsing or severe Myasthenia Gravis and Lambert-Eaton syndrome, NMDA encephalitis with teratoma, toxic and metabolic myelopathy, seronegative encephalitis and PERM syndrome associated with Glycine antibodies.
I also had the chance to participate in the NMO Neuroradiology reviews with Dr Leite, Dr. Jacqueline Palace and Dr. Wilhelm Küker in which the MRI studies of selected patients followed in the NMO outpatient clinic were reviewed and discussed. I participated in multidisciplinary meetings including those for NMO, MG and encephalitis.
I had the opportunity of visiting the research laboratory of Neuroimmunology with Dr. Mark Woodhall and learn all the steps of processing and interpreting the MOG and aquaporin-4 antibody assays.
Finally, I attended the weekly Neurosciences Grand Round, in which challenging neurological cases were presented and discussed by a large group of registrars and Consultants, where medical students and a number of clinical fellows and visiting doctors also presented. I attended the Multiple Sclerosis Journal Club, in which relevant and recent publications on multiple sclerosis were presented and discussed.
I had opportunity to participate in an audit supervised by Dr M Isabel Leite and Dr Stella Hornby (Consultant Ophthalmologist) on patients with new optic neuritis, focused on their diagnosis and management, and on the time for neurology assessment by Dr Leite, following a referral from ophthalmology / eye casualty. This is part of a service development and improvement implemented 18 months ago, and which is being evaluated now, in comparison with the practice in place in the years prior to that new scheme. The audit is going to be completed by another visiting doctor and the results presented in the department and in national meetings for neurologists and ophthalmologists.
I believe that this was a very profitable, useful and enriching experience, which fulfilled, and even exceeded in some aspects, the objectives I had defined for my internship.
……………………………………………………………………………………………………………………………………………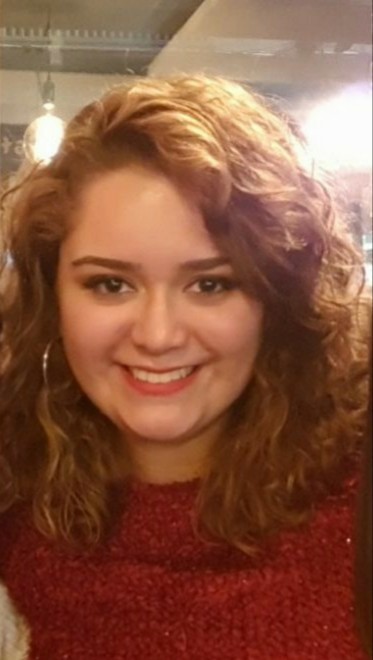 Angela Marcela Garcia Gallardo
Term of the stay: 2 months and 23 days
Hosting department (full address): Department of Neurology, Atkinson Morley Wing. St George´s Hospital. Blackshaw Road Tooting, London SW17 0QT
Supervisor (title, full name): Dr. Jeremy Isaacs. MA MBBS PhD MRCP. Consultant Neurologist
Dear EAN Clinical Fellowship Programme Members,
First of all, I want to thank you for supporting my clinical fellowship, it was one of the best experiences of my personal and professional life, I learned a lot more than I was expecting and I can say, without any doubt, it has helped me to shape my future as a neurologist.
In my almost 3 months of visit, I had the chance to be not only with Dr. Isaacs in his Cognitive Neurology Clinic, but with many other of his colleagues, who were experts in the same issue and in other fields of my interest as well, such as Movement Disorders, Functional Neurological Disorders and Neuropsychology.  The weekly distribution of my activities would be summarized like this:
Monday and Wednesday I attended Movement Disorder Clinics.
Tuesday (weekly) and Thursday (fortnightly) morning I joined the Neuropsychology Clinics.
Tuesday afternoon I attended Functional Neurological Disorders Clinic.
Finally, Thursday and Fridays I joined the Cognitive Neurology (Dementia) Clinics.
Also, on Fridays, I attended the Neurology Department´s Grand Round, where a great variety of neurological issues were discussed by all the Specialist in the Department.
After my attendance to the Movement Disorders Clinics, where I saw several rare movement conditions (that I have only read of in the literature), I was able to establish a wider differential diagnosis for these disorders. I also improved my skills in recognizing rare signs and symptoms and to perform an advance examination on these.  The Hospital has a very big population of patients and is a reference center in Deep Brain Stimulation for Movement Disorders which, in consequence, leads to a great volume of surgeries, most of them on DBS, but also in other technics (such as Thalamotomy) in patients that don't fit in the DBS profile. I was happily surprised by the very inclusive criteria they have for surgery and how complete the preparation and follow up process were. Since Movement Disorders Surgery is a relatively new process in my training Hospital, I saw this as one of the enriching parts of my visit.
The time I spent with the Neuropsychologist in their clinics helped me a lot: I was able to know Cognitive Test I have never seen or used before, I improved my ability to perform the tests I already knew, but the most important thing, I learnt how to interpret the overall of the assessment beyond the numbers and scores, so the result turns much more informative and useful that It used to.
The Functional Neurological Disorders Clinic was completely new to me; I was gladly surprised by its existence, and due to the lack of skills my Training Hospital has in this matter, this clinic was a first to me in the approach, diagnosis and management of this patients. The fact that patients with Functional Neurological Disorders know, understand and accept their condition, allowing the improvement (in variable scale) through a process well established by the interdisciplinary team (Neurology, Psychiatry, Nurses, Physiotherapy and Psychology) inspired me to try to develop something alike in my Hospital and to teach to my fellow Trainees what I have learned, removing an (unknown but still present) stigma to this patients.
Finally, the Cognitive Neurology Clinic, my main field of interest, allowed me to observe different approach perspectives to the Cognitive Impairment and Dementia, particularly in young patients. I participated in the execution of highly structured patient and family interview, giving special interest to the familiar background as well as personal history to establish all the features might be involved in the clinical presentation of the disease. I also notice that the Neurologist of this clinic tend to rely more on clinical aspects to diagnose and less in complementary studies (without letting this behind), requesting the most complex tests primarily when these will modify the patient or the family prognosis (and performing its interpretation always in a clinic context).  After every clinic we used to do an academic review of all the patients we saw, analyzing the clinical aspect, the brain areas implied (in the image and supposedly by the features), what was expected from the complementary studies, the treatment options and the possible outcome as well as the prognosis; all this helped me to reinforce the previous knowledge and stimulate me to be updated about these diseases.
Among the whole experience, the most remarkable thing, and what until this days I believe was the greatest lesson learned during my stay as well as the biggest difference I find in my hosting health system (vs my training health system), is the accompaniment and follow up of the patients and the caregivers. The existence of a clinical and a community nurse, the local community group service, the disease program service and the access the patients and the families have to all these (ensured by the doctor in the clinic itself), showed me that the UK health system has a great understanding of the health problem and needs of its population, even beyond the "medical" area.
Once again thank you for supporting me. I definitely am a better clinician than before this experience. I hope this program continues supporting Neurology Trainees all over Europe.
……………………………………………………………………………………………………………………………………………
Carlos Di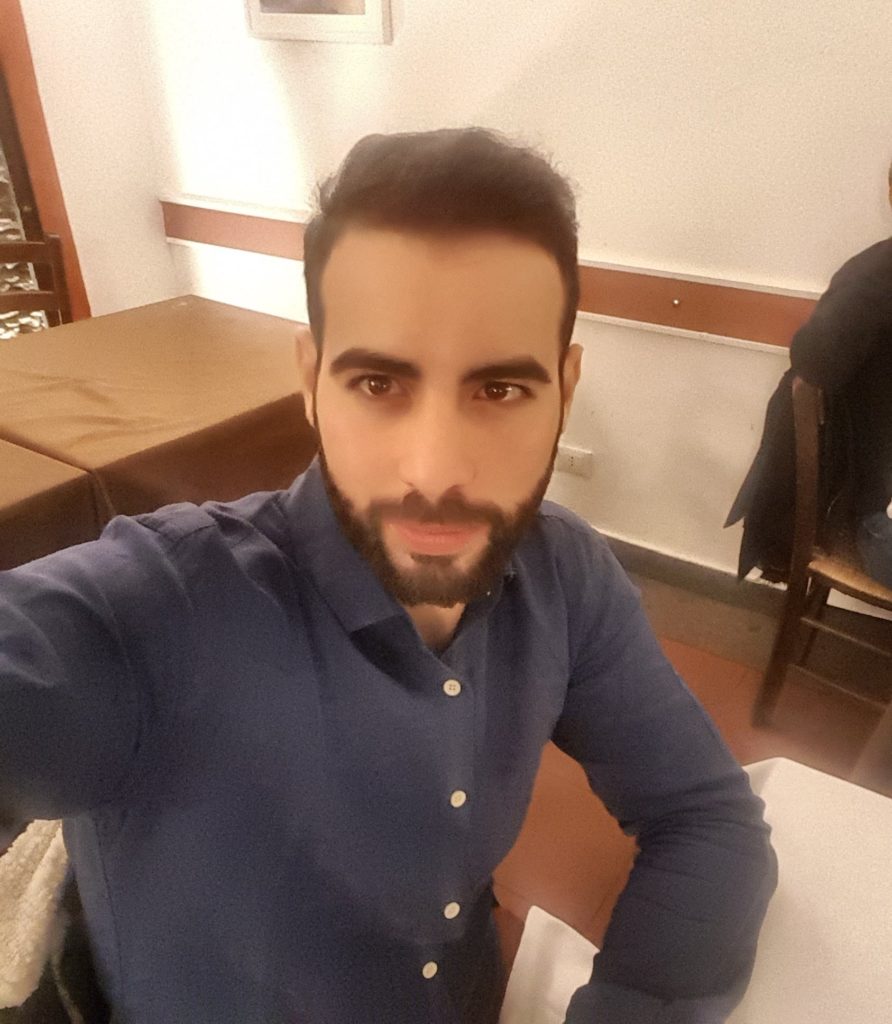 ogo Magalhaes Ribeiro Fitas
Hosting department (full address):
Dept. Basic and Clinical Neuroscience, The Maurice Wohl Clinical Neuroscience Institute , King's College London, Cutcombe Road, London, SE5 9RT
Supervisor (title, full name): Professor K Ray Chaudhuri
During my residence in Neurology I have been gained interest in Movement Disorders and more recently, I have been particularly involved in DBS and Parkinson's disease clinics.
It was given me the opportunity to enrich my clinical experience at Centre of Excellence in Parkinson's and Movement Disorders, at King's College Hospital, in London, under supervision of Professor Ray Chaudhuri. I have been there between 2nd of April till 26th of June 2018.
My work there was divided in three strands: clinic (KCH), research (with EUROPAR team) and scientific meetings. My week program was shown behind:
Monday
Tuesday
Wednesday
Thursday
Friday
AM
EUROPAR

Research work

Neurology clinic at Lewisham Hospital

Or

Nurse Clinic at King's College

Advanced therapies meeting

Multidisciplinary team meeting

Academic Movement Disorders meeting

Nurse Clinic
Nurse Clinic
PM
EUROPAR

Research work

Literature search

EUROPAR

Research work

Or

Physiotherapy or Speech and language therapy

Neurology Clinic
EUROPAR

Research work

Literature search

Neurology clinic
The consultations have taken place at King's College or at Lewisham Hospital, done by physicians or nurses, with a periodicity of about 3 months. During nurse's clinics, I have followed Miriam Perry and Clare Shipton and the appointments were focused on treatments, side effects, intercurrences and social problems. It was an opportunity as well to patients filled out some questionnaires about some studies that were ongoing at the moment. Specifically, on Thursday, Nurse Clinic was focused on advanced therapies (apomorphine pump and DUODOPA), mainly with patients suffering from advanced PD. I had the chance to see patients referred to those kind of treatment, learning pre-assessment, inclusion and exclusion criteria, dose managements and most prevalent side effects.
On Tuesday, I have followed Dr. Nikolay at Lewisham Hospital. The patients seen had a broad variety of complains, not just movements disorders, like headaches, dizziness, motor and sensitive symptoms, etc.
On Wednesday, we started our activities with a meeting (called MDT – multidisciplinary team). Here, there were discussed all the patients scheduled for this afternoon, tailoring investigation and treatment for each one. After, it was presented some scientific project, clinical cases or review about any interesting theme in neurology. In the afternoon, I followed others physicians in their consultations. Once a monthly, the consultations were dedicated to botulinum toxin, being observed patients mainly with dystonia, but also some with tremor, spasticity or hypersalivation.
I had had the opportunity to work with EUROPAR team on several research study. The most important ones were: NILS study (longitudinal study about non-motor symptoms of PD), Personal KinetiGraph (PKG, watch monitoring PD symptoms, mainly dyskinesia and bradykinesia), MDS scale and Psychosis scale.
On Friday, neurology department had a meeting where were discussed with neuroradiologist some particularities about the study of a specific patients, regarding imaging investigation. After there were presented some clinical cases by neurologist residents, followed by a review about some neurology field.
During the 3 months of my internship I was lucky to share and learn knowledge with people working at a centre of excellence in PD, with a special focus on non-motor symptoms and advanced therapies. Living and working in London has gave the opportunity to evolve a lot, as neurologist and as person. I will never forget this wonderful experience.