The Sixty-eight session of the World Health Organisation Regional Committee for Europe took place in Rome, Italy (16 – 20 September, 2018).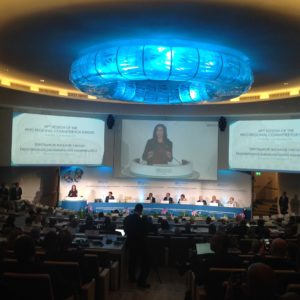 Health ministers and high-level representatives of the 53 Member States of the WHO European Region as well as partner organizations and civil society will take part in the 68th session of the WHO Regional Committee for Europe in Rome, Italy.
Prof. David B. Vodusek took part in the meeting and delegated of Prof. F. Fazekas, President of the EAN and Regional Director for Europe within the WFN.
The participating societies were invited to submit a written statement, written and oral, bringing the salient points of interest of the society to the attention of all.
A strong neurological "block" was formed and the attached statement jointly presented by EAN, WFN, WSO and ESO  was published on the WHO website and can be found here.
The full version of the joint statement can be downloaded here.