10th Regional Teaching Course in sub-Saharan Africa
Antananarivo, Madagascar
24 – 27 October 2018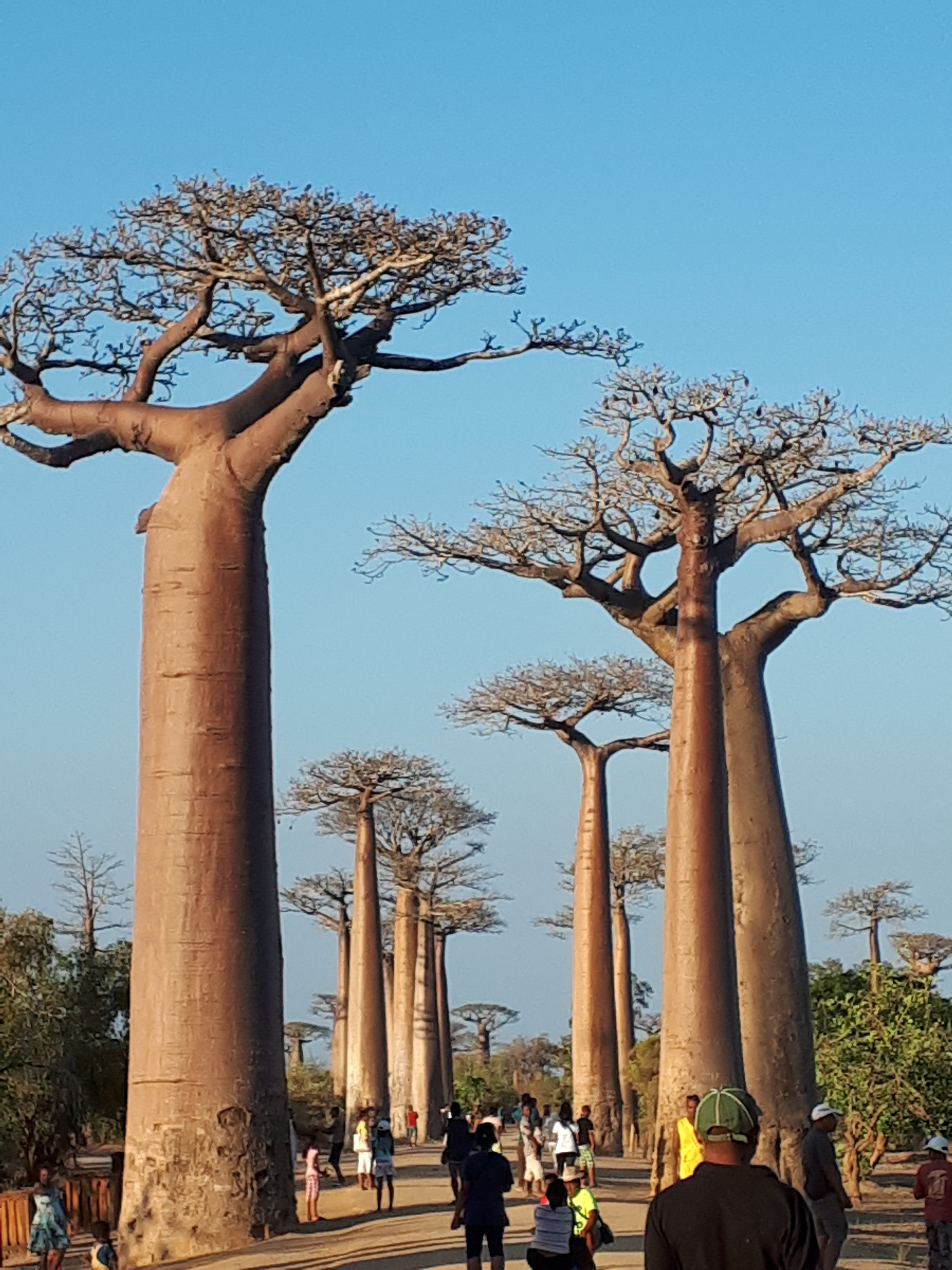 The 10th Regional Teaching Course in sub-Saharan Africa took place in Antananarivo, Madagascar from October 24 through 27, 2018. The RTC was attended by 53 residents representing 15 sub-Saharan African countries.
The RTC was possible through cooperation with the African Academy of Neurology and the University of Antananarivo and the support of academic societies: American Academy of Neurology, European Committee for the Treatment and Research in MS, International Brain Research organisation, International PD and  Movement Disorder Society, World Federation of Neurology and World Stroke Organisation.
The faculty, African and European dedicated their time and shared their knowledge with the residents.
The opening lecture was given by Prof. Amadou Gallo Diop, WFN Trustee and delegate for Prof. W. Carroll, President of the WFN. Prof. A. Gallo Diop is the first African elected Trustee to the WFN.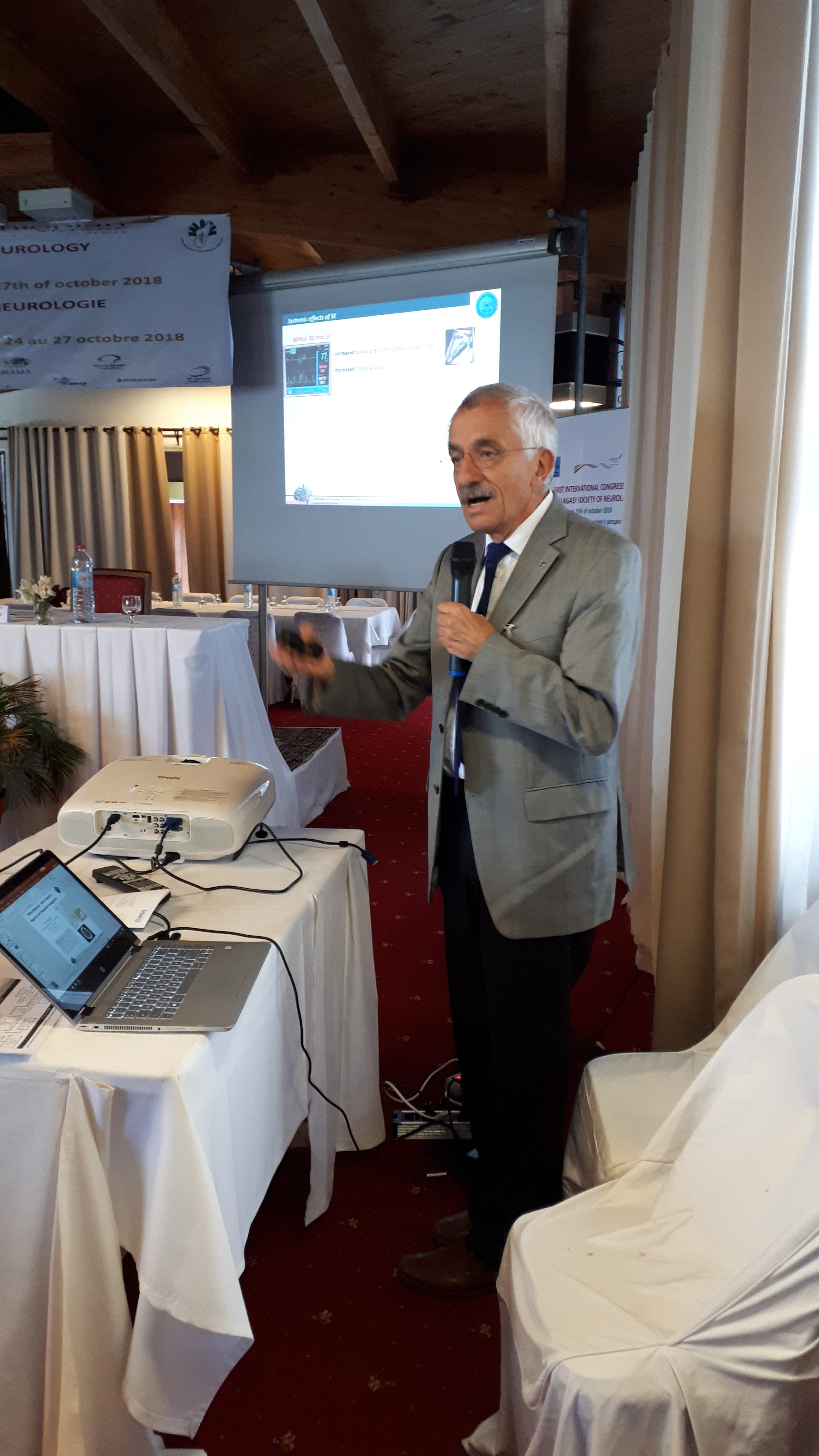 He addressed the need for a global neurology in and for Africa. Ratio of neurologists 1 for 4 million people. Some countries even have no neurologist. He illustrated the pyramid of neurological disorders in Africa. Only a very small amount of these are "visible" while the majority remains hidden and patients  have no access to medical services.
He also illustrated the creation of AFAN – Africa Academy of Neurology in 2015, and its importance within the African continent. AFAN is based on society membership. He urged those present to work towards the creation of a national neurological society and become a member of AFAN.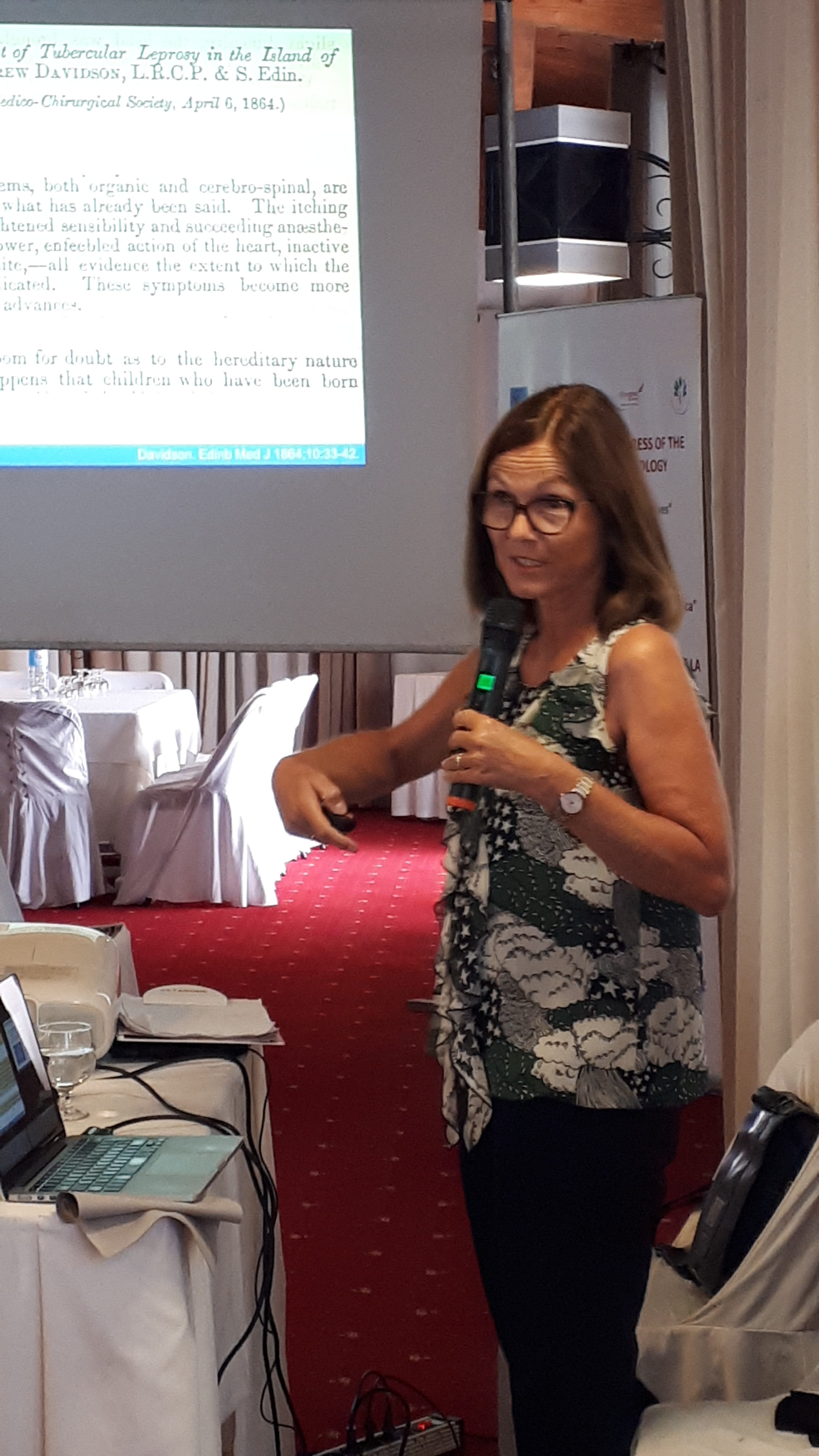 African governments have very little or no knowledge of the burden of neurological diseases in their country. He urged the neurologists to stop complaining but gather evidence that can be presented to the Ministries as it is only with numbers that governments will be convinced to help and act.
neurology. Africa must stop sending young people abroad as upon their return they will have to learn a second type of neurology adapted to the needs of their African country. He also insisted on a better training of GPs and nurses.
He insisted on the importance of training and education. The charisma of teachers brings young doctors to chose for
The scientific programme covered the following four topics:
Epileptic seizures and epilepsy –  A. Gallo Diop (Senegal) – WFN, A. Charway Felli (Ghana) – AFAN, E. Schmutzhard
(Austria) – EAN, N. Okudadejo (Nigeria) – MDS
Movement disorders and neurodegenerative diseases. – N. Okubadejo (Nigeria), J. Carr (South Africa), A. Deik (USA) – AAN
Stroke in sub-Saharan Africa  – Y. Ogun (Nigeria) – AFAN, Thorsten Steiner (DE) – WSO, Raj Kalaria (UK/Kenya) – IBRO
 Infectious and inflammatory diseases of the nervous system presenting with seizures, movement disorders, stroke or neuropathies. – Julien Razafimahefa (Madagascar), B. Hemmer (DE) – ECTRIMS, E. Schmutzhard, R. Gouider (Tunisia) – WFN, C. Sommer (DE) – EAN
Clinical Grand Round cases ended the morning sessions. Cases were selected by the faculty prior to the RTC, presented by the residents and were  followed by an open discussion.
The afternoons were dedicated to rotating break out groups and discussion of clinical cases.
Special thanks go to the University of Antananarivo and all the scientific societies without whose help this academic educational initiative would not be possible.
The 2019 RTC will take place in Accra, Ghana hosted by Dr. Augustina Charway-Felli. The proposed dates for the 11th RTC are September 11 – 14, 2019.
The full report can be found here.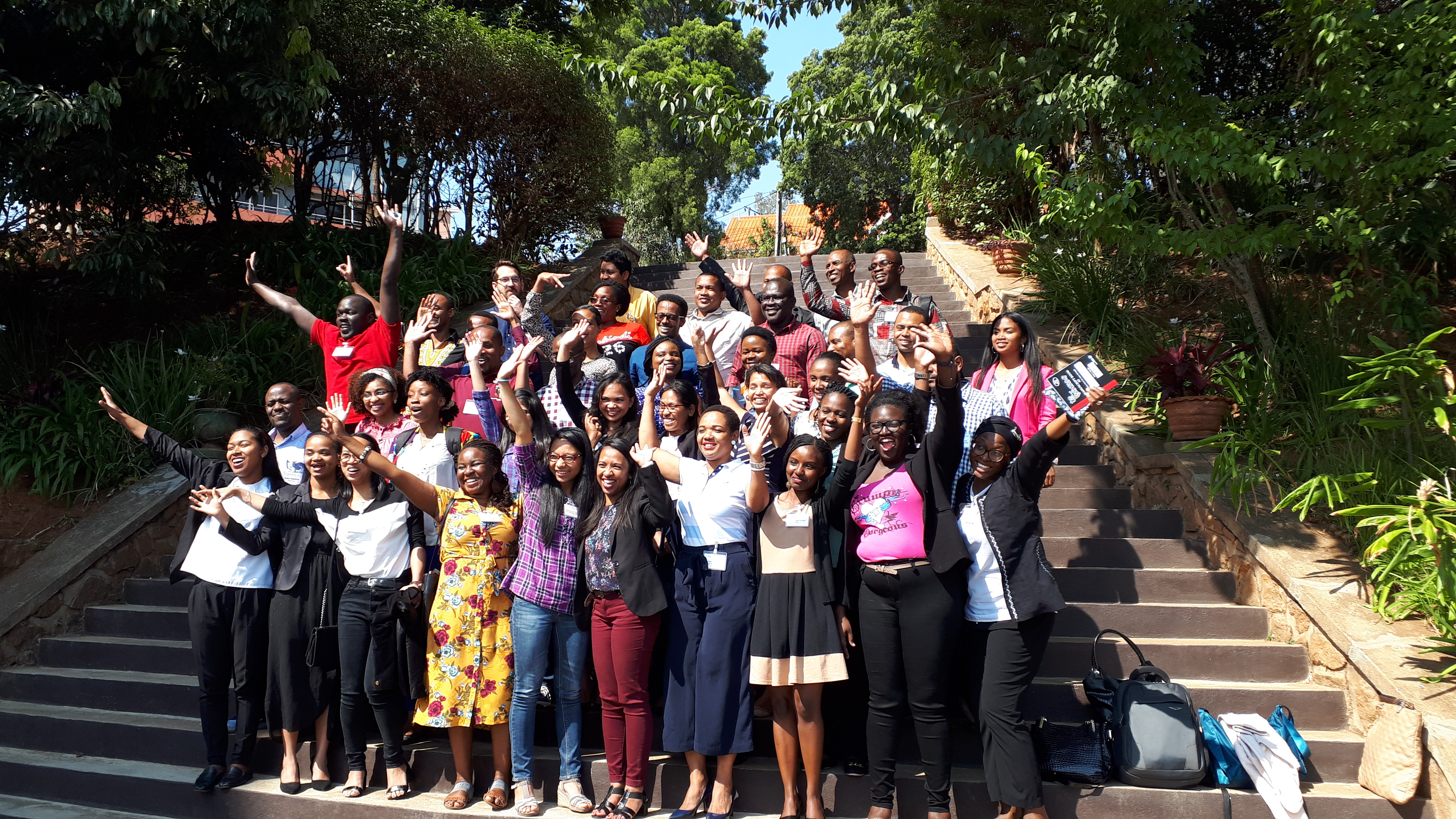 by E. Sipido – 2018 10 28, E. Schmutzhard – 2018 11 05