EBC Event Report: "Enhanced engagement through public-private partnerships"
Brussels, Belgium
21 November 2018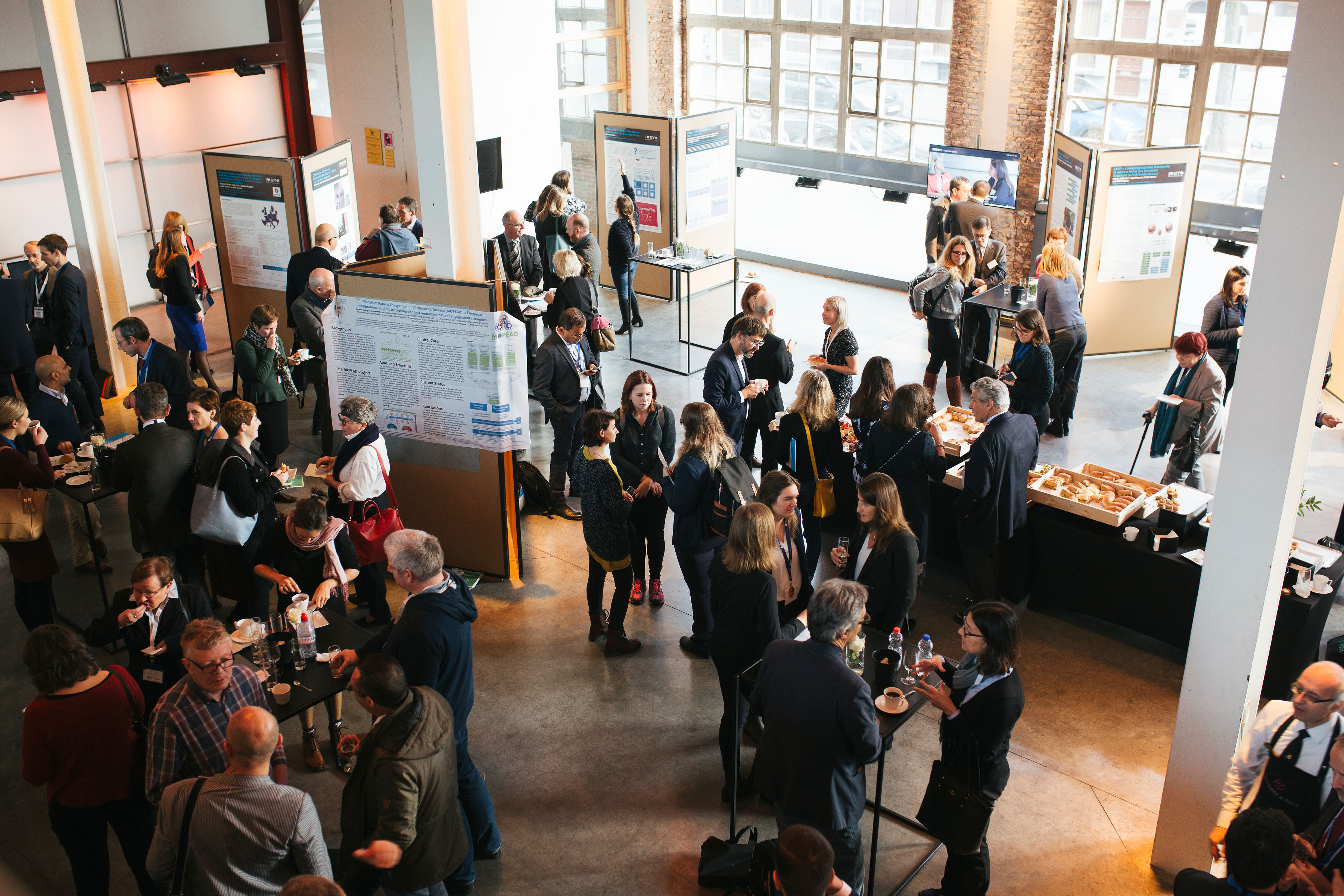 On 21 November 2018, EBC held one of its largest events yet, as part of its Value of Innovation series: "Enhanced engagement through public-private partnerships: sustaining therapeutic innovation to address patient needs". The event was an excellent showcase of the latest initiatives of EBC members and partners to key stakeholders, highlighting collaboration, innovation and multi-stakeholder engagement.
The day featured two keynote speakers, six presentations on R&D Breakthroughs in Brain Health, three presentations on Engaging Patients in Their Care and fifteen poster presentations on disease awareness initiatives. All presentations were selected through an independent panel based on predetermined criteria for the different sessions.
The agenda began with EBC Vice-President Prof. Patrice Boyer opening the day and introducing EBC; co-chairing the first half of the day with Innovative Medicines Initiative (IMI) Executive Director, Pierre Meulien, who also presented the work of IMI.
Keynote speaker Sohini Chowdhury, Deputy CEO of the Michael J. Fox Foundation, USA, spoke on the role of the non-profit sector in advancing novel therapies for brain diseases, highlighting that over the past two decades, non-profits have begun to play an increasingly visible role in supporting a
The first session of the agenda was on R&D Breakthroughs in Brain Health and featured presentations on "R&D Breakthroughs in Neurology" (Prof. Wolfgang Oertel, European Academy of Neurology (EAN) and EBC Vice-President) and advancing therapeutic development.  Several eminent industry presentations followed.
Lunchtime saw not only food but also a wide array of multi-stakeholder initiatives on display through the Poster Session.
The afternoon began with an interactive session to get the audience involved in the discussion.
The discussion began with the panelists and then was put to the audience, with questions such as "what are the benefits of effective multi-stakeholder involvement in R&D in the brain health space?", "what are the hurdles to effective multi-stakeholder involvement in R&D in the brain health space?" and "what should Healthcare Companies/Patients/Researchers START doing to improve research and enhance innovation in the brain health space?" posed to the audience through the app. The session was an excellent way to gauge the different views and opinions in the room and give all stakeholders present insight into what still needs to be done to ensure better communication and collaboration between the various stakeholders.
The afternoon continued into the Engaging Patients in their Care session, kicking off with a second keynote lecture by Prof. Guendalina Graffigna, Associate Professor at the Catholic University of Sacred Heart, Milan.
More on the event can be found here.