Not only our brains, but also our bodies need a little pick-me-up throughout the day.
Try some of our recommended stretches below, to give your body a small break and continue your day with new energy!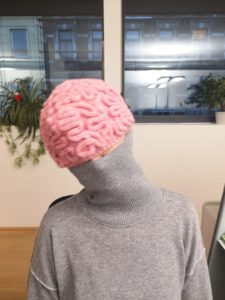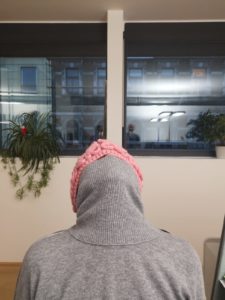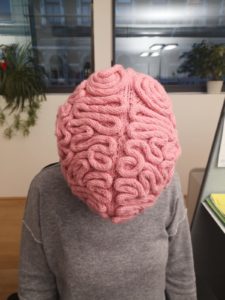 Neck stretch: sit upright and place both feet flat on the ground. Slowly roll your head in a circle: to one side, then to the other, then forward, chin to chest. Repeat this slow and controlled movement as you roll back to the first side. Never roll your head directly to the back.
Shoulder stretch: touch your left hand to your right shoulder. With your right hand, grab your elbow and gently push it towards your right shoulder. Repeat with the opposite arm.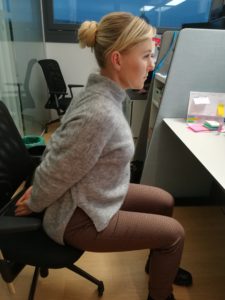 Chest and shoulder opener: Sitting on the edge of your chair, clasp your hands behind your back to open your chest and shoulders. Inhale and exhale several times. Notice how inhaling increases the stretch. Release and repeat 2 to 3 times.
Hold the stretch for 10-15 seconds on each side and repeat as necessary.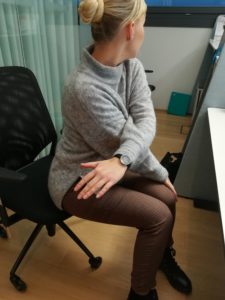 Seated twist: sitting on your chair, keep a straight spine and place your right hand on the outside of your left knee. Place your left hand as far as possible to the right. Then twist your upper body to the left, using your right hand as leverage. Repeat each side 2 to 3 times and exhale as you move into the twist, inhale as you ease off.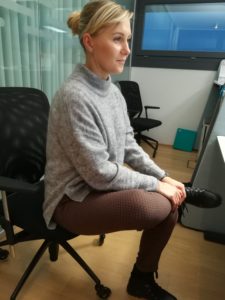 Knee-pump: cross your right leg over the left, resting your foot on your left knee and your leg is parallel to the ground. Place your hands on your right leg and gently push down, stretching your glutes, while exhaling slowly. Repeat a few times.
While body stretches are great, we don't want you to stretch your budget! Use XMAS10 at checkout for a 10% discount off the registration fee for the 2019 EAN Congress in Oslo – valid until 24.12.2018.