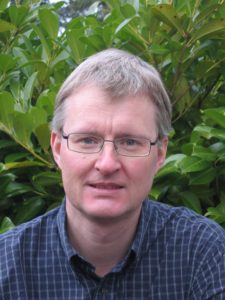 Lars Bendtsen
Introduction to the guideline
The guideline on trigeminal neuralgia (TN) from the European Academy of Neurology has been developed by an expert panel and a patient advocate based on available scientific evidence and expert opinion. The guideline answers the 10 most important questions that patients and pain specialists are faced with regarding management of TN.
A correct diagnosis is essential and should be based on clinical features as described in the most recent classification system. An MRI is necessary to exclude secondary causes of TN such as tumours and multiple sclerosis. Specific imaging protocols have been developed to establish whether the trigeminal nerve root is compressed by one or more blood vessels. Demonstration of a neurovascular contact should not be used to confirm the diagnosis of TN, rather it should be used to help decision making regarding possible surgery.
First-line treatment of TN is pharmacological. In acute exacerbations of pain, admission to hospital may be necessary for rehydration and intravenous infusion and titration of anti-epileptic drugs. Long-term treatment is based on anti-epileptic drugs with carbamazepine and oxcarbazepine being drugs of first choice. It is crucial that patients are followed by pain specialists that can give advice on how to titrate dosages of medications according to effect and side-effects. Patients should be offered surgery if their pain is not sufficiently controlled medically or if medical treatment is poorly tolerated. Surgical options include microvascular decompression where the blood vessel is moved and various procedures where the trigeminal nerve is partly destroyed. Microvascular decompression is recommended as first-line surgery if the nerve is compressed by a blood vessel.
Adherence to the recommendations provided in this guideline by the various specialists involved in the management of TN will ensure a high standard of care to the benefit of this group of severely affected facial pain patients. Most of the recommendations were developed based on expert opinion. There is a great need for further research to optimize the management of this extremely painful condition.
Read more here.
First published: 12 March 2019 online, for June issue of the European Journal of Neurology
Dr Lars Bendtsen is Corresponding Author and works at the  Danish Headache Center in the Department of Neurology,