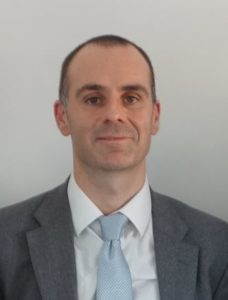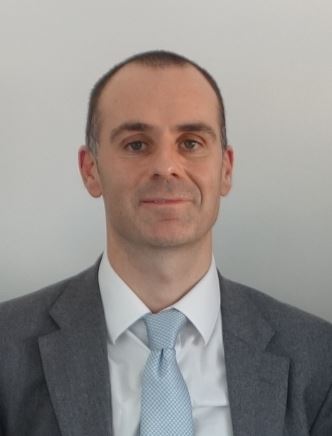 By Tom Jenkins
For June 2019, we have selected a scientific paper: Moreno-Jimenez, Garcia, Roncal et al. Adult hippocampal neurogenesis is abundant in neurologically healthy subjects and drops sharply in patients with Alzheimer's disease Nature Medicine 2019; 25: 554–560.
The dentate gyrus within the hippocampus is an area in the adult human brain where neurogenesis is thought to occur, but has been difficult to prove.  The authors identified immature neurons at various stages of differentiation in neurologically healthy humans as old as the ninth decade. In contrast, patients with Alzheimer's disease (AD) exhibited a decline in both number and maturation of new neurons in this area. The authors hypothesised that impaired neurogenesis could be an important disease mechanism in AD potentially amenable to treatment.
The authors from Madrid obtained post-mortem brain samples soon after death (generally between 2-5-10 hours; three samples at 16, 23, and 38 hours) and fixation was performed for a maximum of 24 hours. Samples were not frozen or embedded in paraffin. Medical records were reviewed. In the first phase, 13 subjects between ages 43-87 years, with no known neurological disease or cognitive impairment were selected, with neuropathological Braak stage 0. Double-cortin expressing (DCX+) neurons were identified (a microtubule-associated protein expressed by neuronal precursor cells), and confirmed using four anti-DCX antibodies in dentate gyrus and absent from adjacent non-neurogenic regions, such as entorhinal cortex and cornu ammonis 1. A number of additional markers (prospero homeobox 1, polysialic acid-neural cell adhesion molecule, calretinin, calbindin) and morphological analysis were applied to assess degree of maturation, and the various stages were all represented. The authors identified that prolonged fixation- typical of brain bank tissue- influenced the numbers of DCX+ cells observed, potentially explaining the previous contradictory data on the presence or absence of neurogenesis in this region. They also noted a moderate decline in cell numbers with increasing age from 40 to 90 years.
In the second phase of the study, 45 patients with AD were studied, aged between 52-97 years, with all Braak stages represented. A marked decline in DCX+ neuronal numbers was noted in AD patients compared to healthy controls worsening with advancing Braak stage (mean approximately 30,000 cells/mm3 in health controls, 20,000 in AD Braak 1, and 10,000 in AD Braak 6 disease, differences between groups all p<0.01). Impairment in all stages of maturation was demonstrated.  Changes were evident during early disease stages before the presence of widespread neurofibrillary tangles and plaques. The authors hypothesised that therapies aiming to normalise adult hippocampal neurogenesis could prevent progression of AD.
"This series of very carefully conducted experiments provides a definitive answer that shows adult hippocampal neurogenesis takes place, and the reasons it has been difficult to detect before", said Prof Giovanni Frisoni, Memory Clinic, University Hospitals and University of Geneva, Switzerland. "This represents a genuine step forward in our understanding of normal human brain biology and has exciting potential implications for future Alzheimer's disease research."
Prof Gunhild Waldemar, Department of Neurology, Rigshospitalet, University of Copenhagen, Denmark, commented: "Our understanding of Alzheimer's disease has advanced significantly over the years, but unfortunately not yet resulted in truly effective therapies. This is important work on which to build and offers a new potential therapeutic target. More research is needed to determine whether the failure of neurogenesis is primary or secondary to other factors."
The other nominees for the June 2019 Paper of the month are:
– Turc G, Bhogal P, Fisher U, et al. European Stroke Organisation (ESO) – European Society for Minimally Invasive Neurological Therapy (ESMINT) Guidelines on Mechanical Thrombectomy in Acute Ischemic Stroke. J NeuroIntervent Surg 2019;0:1–30. doi:10.1136/neurintsurg-2018-014569.
In this paper from ESO-ESMIT, an interdisciplinary working group provide guidelines to help physician in clinical decisions about mechanical thrombectomy following the GRADE approach. To date, there is high-quality evidence to recommend thrombectomy plus MT plus best medical management (BMM, including intravenous thrombolysis) to improve functional outcome in patients with acute ischemic stroke within 6 hours after symptom onset. Moreover, several aspects concerning prehospital management, patient selection based on clinical and imaging characteristics, and treatment modalities are detailed.
– Selim M, Foster LD, Moy CS, et al., on behalf of the i-DEF Investigators. Deferoxamine mesylate in patients with intracerebral haemorrhage (i-DEF): a multicenter, randomized, placebo-controlled, double-blind phase 2 trial. Lancet Neurol 2019;18:428-436.
In this American and Canadian trial, the authors investigated the effects of 3-day treatment with iron chelator deferoxamine mesylate infusions in patients with intracerebral haemorrhage. Of 204 patients, 114 were assigned to deferoxamine mesylate and 147 to the placebo. There was no difference in both good clinical outcome and serious adverse events between groups at 90 days from the treatment.
– Egan MF, Kost J, Voss T, et al. Randomized trial of verubecestat for prodromal Alzheimer's disease. NEJM 2019;380:1408-1420.
The effects of verubecestat, (a β-site amyloid precursor protein–cleaving enzyme 1(BACE-1) inhibitor that blocks production of amyloid-beta (Aβ), was evaluated in 1454 patients who had memory impairment and elevated brain amyloid levels but whose condition did not meet the case definition of dementia. Unfortunately, the trial was terminated for futility. Verubecestat did not improve clinical ratings of dementia. Moreover, some measures suggested that cognition and daily function were worse among patients who received verubecestat than among those who received placebo.
– Cortese I, Muranski P, Enose-Akahata Y, et al. Pembrolizumab treatment for progressive multifocal leukoencephalopathy. NEJM 2019; doi: 10.1056/NEJMoa1815039.
The authors investigated the effects of pembrolizumab, a programmed cell death protein 1 (PD-1) negative regulator of the immune response, in tot patients with progressive multifocal leukoencephalopathy (PML). Pembrolizumab was given at a dose of 2 mg per kilogram of body weight every 4 to 6 weeks to eight adults with PML. Five patients showed clinical improvement or stabilization, together with a reduction in the JC viral load in the CSF and an increase in in vitro CD4+ and CD8+ anti–JC virus activity. Further studies of immune checkpoint inhibitors in the treatment of PML are warranted.