In May, we celebrated together the 20th Anniversary Course with 120 young neurologists from more than 34 countries.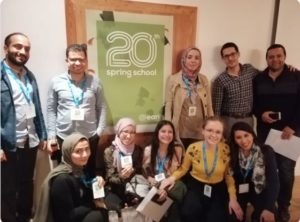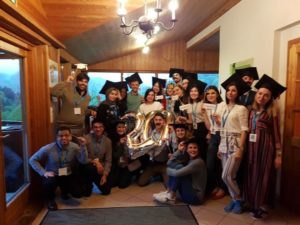 This year's course had the following topics: Stroke, Higher Cortical Functions and Neuro-rehabilitation, and was presented by an international faculty of experts:
Prof Karl Matz (Austria), Prof. Irena Rektorova (Czech Republic), Prof. Volker Hömberg (Germany), Prof. Noa Bregman and Prof. Natan Bornstein (Israel), Prof. Dafin Muresanu (Romania), Prof. Milija Mijajlovic (Serbia), Pof. Karin Diserens (Switzerland) and Prof. Masud Husain (United Kingdom). Dr. Emrah Kacar as a representative of the EAN Resident and Research Fellows Section presented the possibilities of EAN educational programmes and grants.
On the last day, all participants had to attend the final exam, a compilation of mulitple choice questions testing their knowledge gained the past 3 days.
This year for the first time, participants had the possibility to present their case reports related to the Spring School topics, among 38 excellent applications, 6 case reports with the highest scores from the selection committee were selected. The presention was during the Scientific Dinner in front of all participnats and the jury that consisted of the faculty.
Three best presentations were awarded an EAN certificate and Prize-package:
Dr. Maja Klarendic from Slovenia for her presentation about the "Sound of Silence – 66-year-old patient with eschemic stroke in left auditory cortex, presenting with word deafness, sond agnosia and amusia".
Dr. Carna Jovanovic from Serbia for presentatin on "Cerebral amyoid angiopathy-related inflammation".
Dr. Lorenzo Tinti from Italy for his case-presentation about "Management of an unusaul case of cerebral venous thrombosis".
We also like to thank the other 3 preesenters, Lourenco Rosa from Portugal, Meriem Aoufi from Algeria and Iago Rego Garcia from Spain for their good presentations.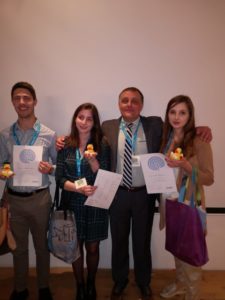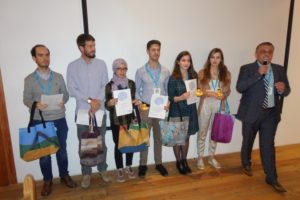 In principle, the course structure remained the same as in previous years. Morning lectures for all participants and afternoon workshop for 3 groups rotating from workshop to workshop. This system allows our participants to have active discussions in the afternoon.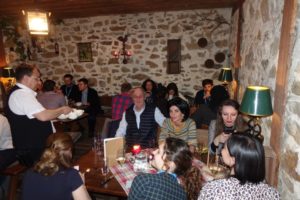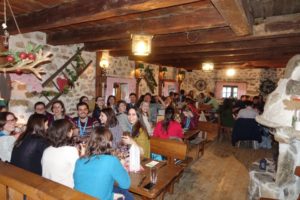 For the first time, the course was held in Austria in the beautiful mountains surrounding the Pielach river. Nature Hotel Steinschaler Doerfl, a very remote and unique location was an old village, now remodelled to a conference hotel 750 meters above sealevel and jsut 1.5hours west of Vienna.
As a part of the cultural program we visited a more than 1000-year old Benedictine monastery: the Melk Abbey on the bank of the Danube river.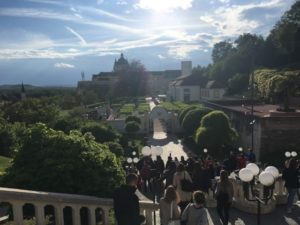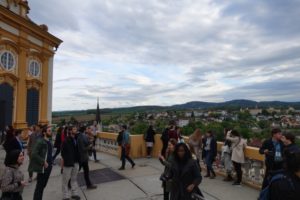 The international audience from all over the world (Albania, Algeria, Armenia, Austria, Bulgaria, Croatia, Czech Republic, Denmark, Egypt, Finland, Georgia, Greece, Israel, Italy, Kyrgyzstan, Latvia, Lebanon, Lithuania, Moldova, Montenegro, Morocco, Poland, Portugal, Romania, Russia, Senegal, Serbia, Slovenia, Spain, Switzerland, Tunisia, Turkey, UK and Ukraine) was enthusiastic about the great opportunity to learn, discuss, mingle and network with colleagues and faculty alike, and the leisure programme on the last evening was a very happy end of this course.
If you like to get some insight, we suggest to follow @eaneurology on Facebook, Twitter and Instagram and search for #EANSpringSchool.
For all of you, who want to make the same experience: the application for the EAN Autumn School is open now and there will be of course another opportunity to apply for the Spring school 2020.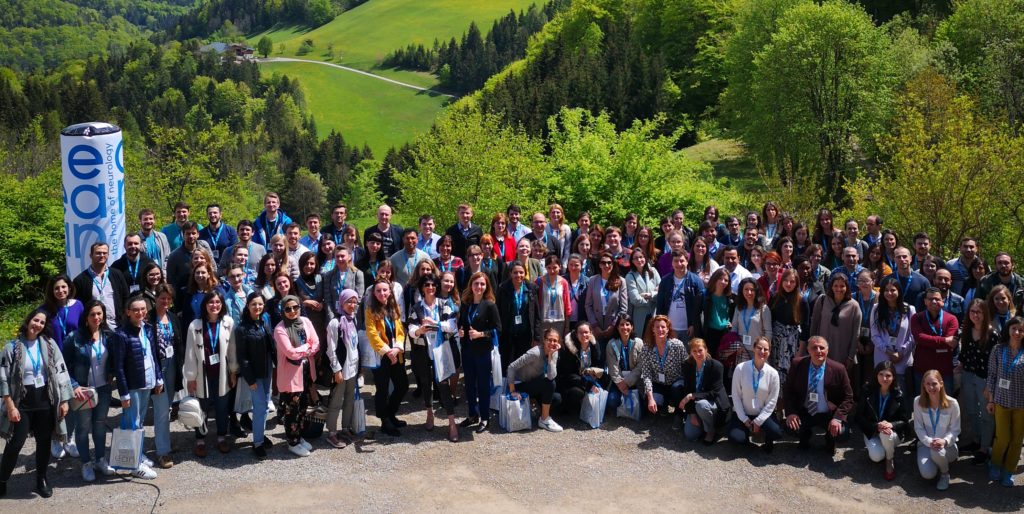 We thank all speakers, who kindly agreed to present at the 2019 Spring School and all participants for the great interaction.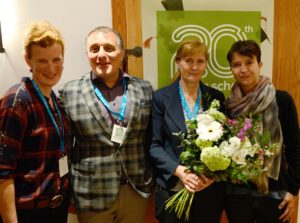 The 20th Spring School also marked the 20th anniversary of Magda Dohnalova and her dedicated work for this educational activity.
Milija Mijajlovic, TCsC Member / Scientific Programme Organiser and Magda Dohnalova, Julia Mayer and Anja Sander from EAN Head Office