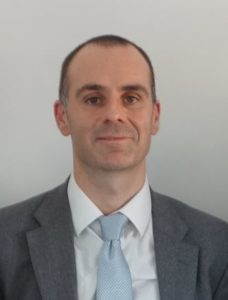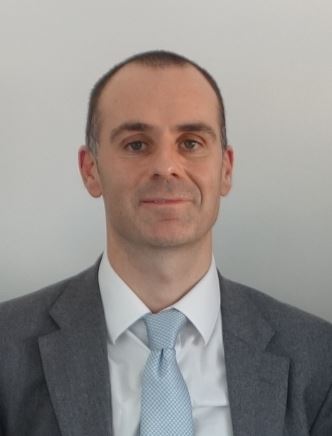 by Tom Jenkins
Dear EAN members,
It is my great pleasure to be invited to introduce myself to you in my new role as editor of EANpages, starting at our Congress in Oslo. I am a neurologist based in Sheffield in the UK, running busy general and neuromuscular clinics, with a research interest in motor neuron disease. First of all, I want to thank my predecessor and friend, Professor Elena Moro, for leading us to our current position of strength at EANpages. She has assembled a wonderful team and created a modern and fresh forum for conveying information on all things EAN to you, our members. I am fortunate to take over the leadership of EAN Pages at a time when it has never been better, and I only hope I can build on her successes. Taking on this role is also, I think, an opportunity to listen to what you, our members, want in the future from EANpages. This is your website and we want it to work for you.
Our aim is to provide the busy neurologist with easily digestible information on cutting edge developments in neurology, to prioritise developments that have direct relevance to your clinics and the care of your patients, and essential updates on EAN activities across Europe. I am writing this just before one of the central highlights of the EAN year, the annual Congress, takes place in the beautiful city of Oslo. I look forward to meeting with colleagues and friends from across Europe and would love to hear thoughts on how EANpages should progress. We are all looking forward to a productive and exciting meeting, hosted by our friends in the Norwegian Neurological Association.
Keeping up-to-date in modern neurology is difficult. Each month, our expert panel combs the best journals for the best studies, and we synthesise their first choice into a short summary to read in those precious 5 minutes before your first clinic patient arrives. This month we have selected a paper that addresses the tricky situation of what to do with a patient who is taking aspirin and clopidogrel when they suffer an intracerebral haemorrhage.
We continue our features on Country of the Month, to showcase life and neurological practice around Europe, neurology updates with bite-sized summaries of difficult areas, and regular news updates from all the neurological societies across the continent.
This month we will have extensive reporting on the Congress, with session summaries and the opportunity to catch up on any sessions you might have missed in more detail through recordings, which can be found in our EAN Brain Tank area. Highlights of the Congress will include plenary lectures from world experts in Alzheimer's disease- Professor Bart De Strooper; cerebrovascular disease- Professor Ulrich Dirnagl; motor neuron disease- Professor Dame Pamela Shaw and, of course, the opening lecture on the discovery of the positioning system in the brain by Norwegian Nobel prize winner, Edvard Moser.
We are a society of 45,000 members- 45,000 brains- and this is a massive intellectual resource. We have exciting developments in mind about how to harness this world of expertise for people living with neurological diseases. We all see patients with unusual presentations and problems, and we may ask colleagues locally for help and advice. The idea is to create an on-line forum to enable members to ask for advice on difficult clinical problems from the whole EAN, and ask 45,000 expert brains across Europe all at once. The premise is that, somewhere, someone with experience will have seen this before. Updates on progress from the clinician that submitted the case will be welcomed and eventual solutions of interesting patients will then be published in EAN Pages.  We will be calling for interesting and challenging cases later in the year and, of course, will rely on you- our members- to provide both the cases and expert solutions to make this idea work. The hope is that together we can build an invaluable and unique clinical resource for the benefit of all.
I think there are exciting times ahead. It is a privilege for me to serve the EAN in this capacity. I look forward to Oslo and beyond.
Tom Jenkins
Editor-in-chief, EAN Pages
Dr Tom Jenkins is Editor in Chief of EAN Pages, Co-director of the Sheffield Motor Neuron Disease Association Care Centre, Senior Clinical Lecturer at the University of Sheffield and Consultant Neurologist at Sheffield Teaching Hospitals NHS Foundation Trust, UK