EAN-Day
Laulasmaa, Estonia, 31 May, 2019
Summarising report
EAN Day meeting: speakers, topics, program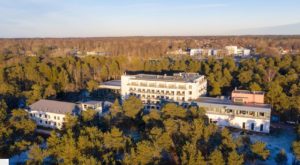 The EAN-Day in Estonia was organised in the 31st of May, 2019, in the Laulasmaa Conference Centre near Tallinn, next to the Annual Congress of the Estonian Ludvig Puusepp Society of Neurologists and Neurosurgeons. Three speakers from different European countries were invited, supported by the EAN , to lecture in topics by local needs: Professor Jean-Marc Leger an expert on peripheral neuropathies, from the University Hospital Pitié-Salpêtrière, Paris, France; Professor Nils Erik Gilhus from the Haukeland University Hospital, Bergen, Norway, whose field in myasthenia; and Professor Alessandro Padovani from Brescia, Italy, to lecture on different aspects of dementias.
All invited speakers presented a theoretical lecture, and another case-based workshop presentation with a practical approach to diagnosis and therapeutic aspects. Dr Liisa Kõrv the Estonian representative in the EAN Residents and Research Fellows Section, presented news on available educational activities in EAN for young neurologists and resident doctors in training. The social program included a visit after the scientific program, to the new Centre of  Arvo Pärt the Estonian composer, well known with his modern classic music.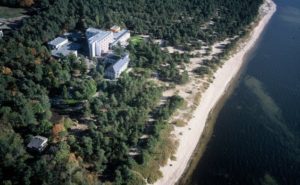 In the EAN Day meeting, 90 neurologists and resident doctors in training in neurology participated; the program with lectures and workshops presented by the high experts on the field, was highly assessed by the participants. The format of the meeting was highly appreciated as included both the scientific news in the lectures, and issues of management in clinical practice in workshops. Workshops on diagnostic and therapeutic aspects with case presentations included educational discussions on the topics.
EAN Day Program:
Neuropathies – Prof Jean-Marc Léger, Paris, France:
Lecture: Update in the diagnosis and treatment of CIPD
Workshop: Management of multifocal motor neuropathy in clinical practice
Myasthenia gravis – Prof Nils Erik Gilhus, Bergen, Norway:
Lecture: Myasthenia gravis: understanding disease mechanisms help tailoring present and future therapy
Workshop: Treatment decisions in myasthenia gravis, including practical aspects and case presentations
Dementias – Prof Alessandro Padovani, Brescia, Italy:
Lecture: Fronto-temporal disease: diagnostic and therapeutic challenges
Workshop: Role of TMS in the diagnosis of Alzheimer disease and related dementias
News from Neurologists in Training (RRFS – Residents and Research Fellows Section) – Liisa Kõrv, Estonian respresentative in EAN