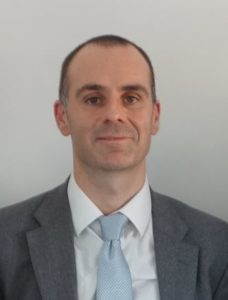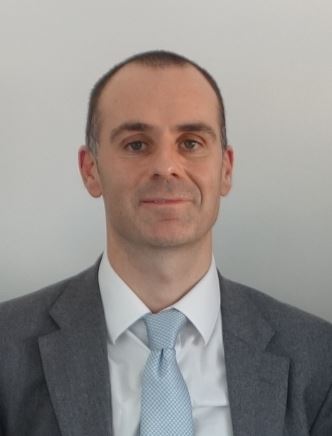 By Tom Jenkins, EANpages Editor-in-chief
Papers of the month:
For September 2019, we have selected two scientific papers with a common theme: Goadsby et al., Trial of galcanezumab in prevention of episodic cluster headache NEJM 2019; 381: 132-41, and Lipton et al., Rimegepant, an oral calcitonin gene-related peptide receptor antagonist, for migraine NEJM 2019; 381: 142-9.
Calcitonin gene-related peptide (CGRP) inhibition shows promise in various primary headache syndromes and this month efficacy data are reported for two medications acting on this pain pathway, one in cluster headache and one in migraine. This month, we focus on these complementary papers, published back to back in NEJM.
Professor Peter Goadsby, an international authority on headache from King's College, London, was first author on the cluster headache paper and last author on the migraine paper, both of which were multi-centre trials, conducted across multiple centres in the USA and Europe.
Galcanezumab is a humanised monoclonal antibody that selectively binds to the neuropeptide CGRP and is administered subcutaneously. This agent was investigated for prevention of episodic cluster headache in the first of our two papers. Inclusion criteria were patients age 18-65 years with a diagnosis of episodic cluster headache, according to standard criteria, occurring at least every other day, with a minimum of four attacks in total, and with no more than eight attacks per day during seven consecutive days of the baseline run-in period. Clusters had to last at least six weeks. Exclusion criteria were participation in other interventional trials or usage of other monoclonal antibodies, antibodies to CGRP or to nerve growth factor, and comorbidity with either another trigeminal autonomic cephalalgia or a migraine variant that could have been due to cerebral ischaemia. Usage of triptans, high-flow oxygen, paracetamol and non-steroidal anti-inflammatories were allowed for acute treatment. No preventative treatment apart from the investigational agent was allowed.
Patients were recruited to a screening phase during which washout of any other preventative medication could occur. They then entered a prospective baseline observational phase lasting 10-15 days at the time they entered a headache cluster, and recorded data on their attacks in an electronic diary. Following this run-in, eligible patients entered the eight-week double-blind randomised placebo-controlled trial, and received treatment at baseline and one month. Patients that did not enter a cluster after 12 months of observation were withdrawn. Minimisation for daily frequency of cluster headache, gender and trial site was performed.  The primary outcome was the overall mean change from baseline in the weekly frequency of cluster headache attacks from week 1 to week 3. The key secondary outcome was percentage of patients with a >50% reduction of attacks from baseline to week 3, and safety was also evaluated. The study aimed to recruit 162 participants. Missing data were imputed if there were four or more days with complete diary data and adherence to the diary was more than 50% for that week; otherwise data were considered missing.
The trial was stopped early because fewer than anticipated numbers of patients entered headache clusters. Three hundred and fourteen patients were screened, and 106 were randomised, 49 to galcanezumab and 57 to placebo. The groups were matched for baseline characteristics. Ninety-two percent of actively treated patients and 79% of placebo-treated patients completed the study.  The mean reduction in weekly frequency of cluster headaches from week 1 to 3 was 8.7 (standard error (SE) 1.4) in the galcanezumab group and 5.2 (SE 1.3) in the placebo group (p=0.04). Seventy-one percent of galcanezumab- and 53% of placebo-treated patients achieved >50% reduction in headache frequency. The treatment appeared safe. These between-group differences converged during the latter weeks of the trial, and this was interpreted by the authors to reflect the natural history of remission of headache clusters.  The authors concluded that galcanezumab reduced the frequency of cluster headaches within the first 3 weeks, compared to placebo, and that longer and larger trials are required to determine the durability and safety of the medication.
Rimegepant is an oral GCRP antagonist used for acute migraine, and may have a particular role in patients in whom triptans are either ineffective or contraindicated. This was evaluated in our second paper this month, a phase III randomised double-blind placebo-controlled trial. Inclusion criteria were patients age>18 years, with a diagnosis of episodic migraine with or without aura, according to standard criteria, present for at least a year, with onset before the age of 50 years, and 2-8 attacks of moderate or severe intensity per month. Preventative medication was allowed but had to be at a stable dose for at least three months before trial entry. Exclusion criteria were unstable medical conditions, including alcohol or substance misuse, or participation in other interventional trials. Participants used an electronic diary to record their current pain and most bothersome other migrainous symptom (either phonophobia, photophobia or nausea). They were randomised to take a single dose of either rimegepant 75 mg or placebo when a migraine of moderate or severe intensity occurred, and symptoms were recorded at 15, 30, 45, 60 and 90 minutes, then 2, 3, 4, 6, 8, 24 and 48 hours after the dose. Patients who had not had a migraine attack in the 45 days after randomisation were withdrawn. The primary outcomes were freedom from pain and freedom from the most bothersome other symptom two hours post-dose. Sustained freedom from pain measures and safety were included amongst multiple secondary outcomes. A modified intention-to-treat analysis approach was adopted. Patients with missing data at 2 hours were considered to indicate treatment failure, as was use of rescue medication at the time-point it was taken.
Over six months, 1186 patients were recruited, 1086 were dosed, and 1080 completed the trial (538 rimegepant-treated and 542 placebo-treated). Groups were matched for baseline characteristics. At two hours, 19.6% of rimegepant-treated patients and 12.0% of placebo-treated patients were pain-free (p<0.001), and 37.6% and 25.2%, respectively, were free from their most bothersome other symptoms (p<0.001). Improvement appeared sustained to censorship at 495 minutes in an exploratory analysis. Treatment appeared safe.
"These carefully conducted clinical trials show the promise of the CGRP inhibition approach across different headache syndromes and both in acute and prophylactic treatment", said Prof Stefan Evers, University of Muenster, Germany, "However, the overall efficacy data are not better than those we know from conventional treatment. The next step is to determine their performance against active comparators in common clinical use, such as verapamil for prevention of episodic cluster headache and triptans for acute treatment of migraine."
Prof Rigmor Hoeiland Jensen, Danish Headache Center and the University of Copenhagen commented: "These trials offer hope to the millions of patients suffering with these debilitating headache syndromes. Further work will determine the place of these new medications in our therapeutic armamentarium. "