The next examination of the European Board of Neurology (EBN) will take place on Friday, 22 May 2020 at the EAN Congress in Paris.
Since Prof. Wolfgang Grisold from Vienna successfully started this annual event in 2009, we are now conducting the 12th EBN examination.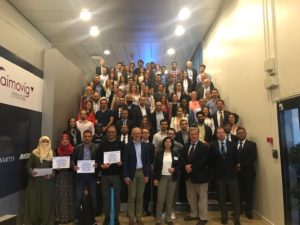 The number of participants in Oslo this year has increased by 1/3 compared to 2018 and we receive a lot of – mostly positive – feedback from our candidates, which makes it possible to continuously improve the exam. Many young neurologists are considering taking this exam as a stimulant for themselves as they prepare for the written exams and write their contributions to the oral exams. 78 out of our 89 candidates passed the exam successfully.
Participation in the EBN exam is not only a way to demonstrate success in retrieving information gathered during training and reading the literature, but also a demonstration of the ability to think in a sound and reasonable way, to present knowledge and to work with scientific information available. We do not like our candidates just to put crosses on the right place in a multiple choice question they have to answer by heart. Candidates may partially use external reference sources and prepare a work at home that will be assessed – and can be modified based on personal feedback – before coming to the actual exam.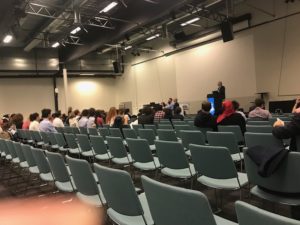 This allows them to update and broaden their knowledge and skills, participate in a unique academic experience and receive an additional sign of excellence. In doing so, they demonstrate their commitment to lifelong learning. Although the EBN exam has no legislation yet, the title "Fellow of the European Board of Neurology" (NOT the same as "Fellow of the EAN"!) can improve the candidate's opportunities to work in other countries within and outside Europe.
Cooperation between EBN and EAN is intensifying. The use of more technical possibilities will allow us to extend our questions to imaging, signal analysis and clinical evaluation with the help of films.
Candidates who are members of the Resident and Fellow Section of EAN will receive a significant discount.
More (and all) information can be found on the website (www.uems-neuroboard.org), which will be continuously updated from October next.
We sincerely hope to receive more and more European candidates, not only young neurologists, but also those who have been practicing for some time. For some years now, the examination has been open to applicants from all over the world, whom we also warmly welcome.
Prof. Jan Kuks, Mag. Gabrielle Lohner,
Executive Committee Board-Exam Neurology
Do not hesitate to ask for further information via j.b.m.kuks@umcg.nl