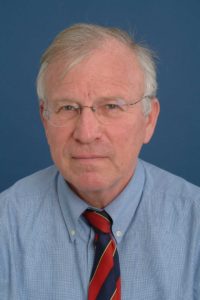 by Prof. V. Dietz
European Commission; Joint Research Center (JRC) workshop on 'Innovation and novelty in medical devices and in vitro diagnostic devices; towards common concepts of innovation-related risk assessments' (9th to 10th October 2019), Campus Ispra, Italy
The objectives of the workshop were:
to explore and exchange views, experiences and practices of concepts and terms relating to innovation and pathways to assessing innovation and modifications of medical devices.
to discuss the stages of evidence pathways in relation to assessing innovation.
to learn how different actors along the evidence pathway determine, evaluate and assess benefit-risk profiles for innovative devices.
The Discussion focused on the three objectives. Experts of different disciplines were asked to proactively contribute to the workshop: Clinical experts from different medical fields informed about the extent and definition of innovation and how clinicians experience the different aspects of innovation in practice. Industry experts informed in which way manufactures interact with clinicians during product development and how they assess benefit-risk determinations. Moreover, experts of Notified bodies provided insights into the verification and assessment of manufacturer's benefit-risk determinations. These aspects were discussed in the workshop and might become in the future important tools regarding the basis of the clinical evaluation procedure of medical devices by expert panels nominated by the JRC.
Overall from 2020 on expert panels will decide on the basis of novelty of device design and its clinical impact whether notified bodies will be advised about the sufficiency of clinical evidence and determination of benefit-risk concerning a medical device. Applications to become a member of an expert panel are welcome and should be directed to the JRC (deadline November 10).
More on the application can be found here.
by Prof. V. Dietz