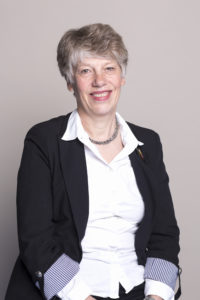 The Scientific Committee is fully committed to a great mission: To increase and share the best clinical knowledge and the cutting-edge information from translational research in all neurological fields. Main actions are i) to facilitate exchanges and synergies with the Scientific Panels ii) to support the Guideline Production Group (update and diffusion of expertise and best clinical practice), iii) to interact positively with other scientific societies with reciprocal exchanges and liaise with the European Affairs sub-Committee to increase the awareness of Neurology in Europe.
For the current term, our main objective is to foster joined actions at every level.
We need you, with your energy, creativity, expertise and diversity, and we thank you in advance for your commitments, for the best present and bright future of our community.
Every month, you will find an original self-portrait of one Scientific Committee member, who will respond informally to the same 5 questions. Here we go!
What inspires you outside neurology?
I am inspired by nature in all its wonderful aspects. I live on a farm in a big forest and nature is just outside my windows as a living painting.
What are the lessons learned from your mistakes? 
Accept, learn and hesitate with your answers until tomorrow.
If you would be a comic character, who would you be?  
Superwoman as my colleagues call me ?
If you had not entered your current profession, what would you have liked to do?
A veterinarian as most animals are fascinating and usually do not complain.
What is your idea of a perfect day?
A day in the clinic with my headache patients, who are so grateful for proper care and an effective treatment. Further with a lunch meeting with my brilliant PhD students when they proudly present new results and interact in scientific discussions.
Rigmor Hojland Jensen is Professor of Neurology at the Institute of Clinical Medicine, University of Copenhagen and Director of The Danish Headache Center, Rigshospitalet, Glostrup, Denmark.