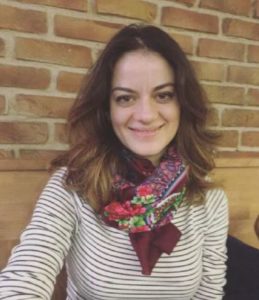 Dr. Hatice Kurucu
Istanbul University Cerrahpasa Faculty of Medicine
Istanbul, Turkey
I am truly grateful to EAN for kindly granting me an  EAN Research Training Fellowship.
Being an EAN Research Fellow gave me the privilege to work in Prof. Tara Spires-Jones' Lab in The University of Edinburgh, who is a pioneer in the field of synaptic degeneration in neurodegenerative conditions and healthy aging. I worked in the lab for more than a year, carrying out the research project entitled 'Investigating degeneration of inhibitory circuits in Alzheimer's disease brain'. It has been an exceptional scientific and personal experience that will have a profound influence on my future career.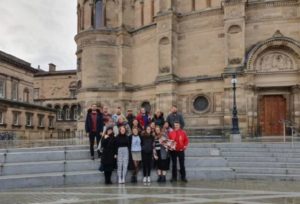 I started my fellowship right after finishing my training at the Cerrahpasa Faculty of Medicine, Istanbul University, where in the last years of my residency I took an interest in cognitive disorders and dementia, a field that calls for a stronger reciprocal relationship between basic scientists and clinicians to further understand the underlying mechanisms, and come up with possible effective treatments. As I found out later on, Edinburgh has become a unique hub of clinicians and neuroscientists who work together towards this aim over the past decade. With this fellowship, I had the opportunity to experience working in a wet lab, conducting a basic science research project and trying to handle all the intricacies. I consider myself very lucky for being welcomed into this incredibly supportive and friendly environment and work alongside our lovely lab members.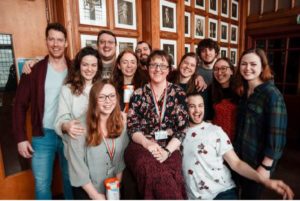 Amongst various other research methods, the lab is mainly known for using human brain samples of neurodegenerative conditions, using a rather new and cutting-edge  high resolution imaging technique of immunofluorescence called array tomography, which allows a precise quantification of synapses in nanoscale and localisation of synaptic proteins . Brain samples are received from the large collection of the Edinburgh Brain Bank, which are kindly donated by patients and families. My role was working out a protocol for staining inhibitory synapses in human Alzheimer's Disease (AD) brain. As the study went on, with Prof. Spires-Jones' kind support, I ended up staying four more months for my project, after my EAN Fellowship had ended, which also helped further building up my career, and we are currently working on the results to hopefully publish this study.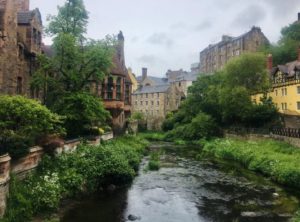 Besides this incredible experience, the Edinburgh neuroscience community offered a busy schedule of top quality scientific meetings, a warm atmosphere and lovely people. Edinburgh also captivates through its vibrant social and cultural life, full of festivals, very old buildings and its green colour in every corner. I have enjoyed most of my moments I've spent here, when I could see it from its ever rainy and cloudy weather.
I give my sincere thanks to European Academy of Neurology, Prof. Tara Spires Jones and each member of the team for this outstanding experience.