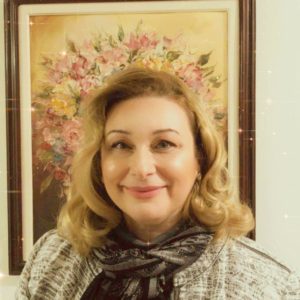 Anita Arsovska, Invited Speaker at EAN 2020; Skopje North, Macedonia.
Challenging stroke patients
Sunday, May 24, 08:00-09:30
Prof. Bornstein is chairing this interactive and interesting session where rare and difficult to define stroke aetiologies would be presented including clinical cases with discussion of treatment options. Participants will have the unique opportunity to learn the latest diagnostic and treatment options regarding "Embolic stroke of unknown cause", "Cryptogenic stroke" and "Rare stroke cause", presented through clinical cases. The participants will have a chance to vote on the most probable diagnosis and treatment possibilities, to express their scientific opinion and to develop an useful and fruitful discussion.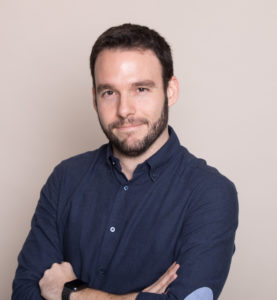 David García Azorín,  Spanish delegate, RRFS member, RRFS representative of Teaching-course sub-committee; Valladolid, Spain
Secondary headache disorders – Level 1
Monday, May 25, 15:00-18.15
Headache has a life-prevalence over 90%. In contrast with other neurological conditions, lack of biomarkers is a striking problem in the headache field. In this session, 3 experts will discuss about diagnosis and management about some of the main secondary headache disorders. Dr. Schytz, from the Danish Headache Center will present the most recent advances in Post-traumatic headache, a frequent disorder that in some cases persists months after the trauma. Dr. Holle-Lee, from University Hospital in Essen will discuss pathophysiology, diagnosis and management of one of the best-characterized secondary headache disorders, headache attributed to changes of intracranial pressure that should never be considered as benign. Last but not least, Dr. Terwindt, from Leiden University Medical Centre, will cover Medication Overuse Headache (MOH). Management of MOH is a matter of controversy with different approaches, either interrupting the abused drug or starting a prophylactic. Dr. Terwindt will discuss the pearls and pitfalls of each option and will present the supporting evidence.
Didier Leys, Editor-in-Chief European Journal of Neurology; Lille, France
Highlights of the Congress and Breaking News
Tuesday, May 26, 10:30 – 12:30
A 2-hour plenary session where you can have the highlights of the congress, especially concerning parallel sessions you could not follow.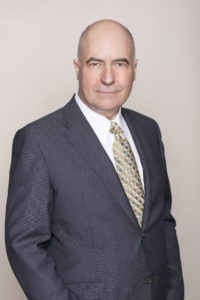 David B. Vodušek, Chairman of the European Affairs Subcommittee; Ljubljana, Slovenia
EAN/EFAS: Highlights in the expanding arena of autonomic disorders
Monday, May 25; 15.00 -17.00
The autonomic nervous system dysfunction plays an important role in many neurological disorders. I am interested to hear from top experts in the particular fields about the new developments.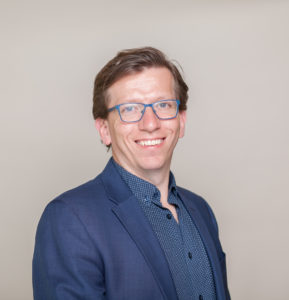 Kristian Steen Frederiksen, Co-chair EAN scientific panel on dementia and cognitive disorders; Copenhagen, Denmark
Innovative treatment approaches of inherited neuromuscular disorders
Saturday May 23,  10:00-12:00
Although this symposium covers an area quite far from my own sub-speciality, I will look forward to hearing about the new advances in treatment approaches in inherited neuromuscular disorders. As with other inherited neurological disorders, where for the first time we are starting to see treatments reaching patients, I think this gives a real reason for optimism on behalf of our patients. Therefore, I will not miss this session and hopefully will become even more inspired by the symposium.
Miguel Tábuas Pereira,  Member of the Education Committee; Coimbra, Portugal
Symposium 8 – Non-Alzheimer pathology in the elderly: what to do?
Tuesday, May 26, 08:00 – 10:00
In a era of ageing of the population and increasingly powerful tools for diagnosis, new challenges arise.
What once was "dementia", today is differentiated in new syndromes, with different underlying pathologies and genetic causes. Better understanding of different pathologies will help in the designing of new therapeutic weapons. Any neurologist should be up-to-date on these pathologies as they will definitely encounter them, even if they do not know what they are. Please do not be that neurologist.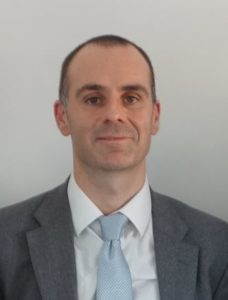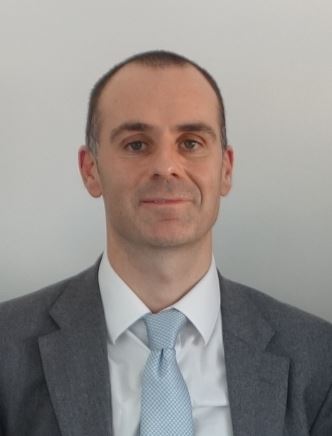 Tom Jenkins , Editor of EANpages
Moritz-Romberg lecture – Pain and neurologists: never too late
Sunday, May 24; 10:00 – 12:00
Pain is a common human experience, is seen in daily clinical practice regardless of subspecialty, and quite often proves difficult to treat effectively. I won't miss this lecture from Prof Cruccu, an international expert in the field from Sapienza University of Rome, who will address this important and distressing problem.