It is our great pleasure to inform you that the 6th EAN Congress and first Virtual Congress has reached more than 16,000 registered participants!
This makes the EAN Virtual Congress the biggest event in neurology this year! We look forward to welcoming many more attendees from all over the world over the coming weeks!
Registration remains open and is totally FREE of CHARGE!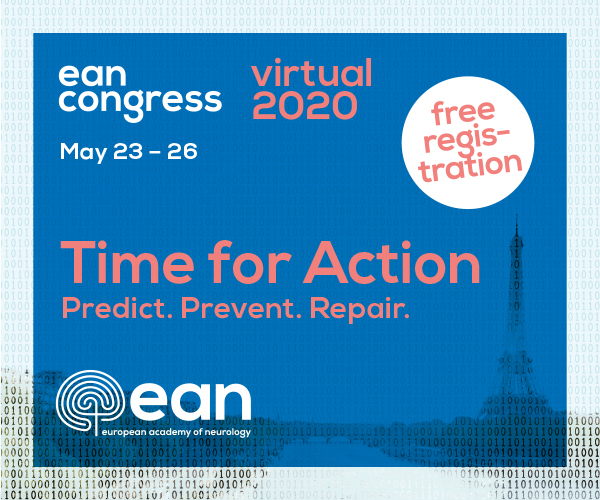 As the EAN deems continuous scientific research, exchange and learning as important, registration has been made free of charge for the participants. Registration is possible until the last day of Congress, 26th May. Furthermore, you can also earn CME Credits for online participation! More information on registration for the virtual Congress is available here.
For more general information, please, refer to the FAQs.