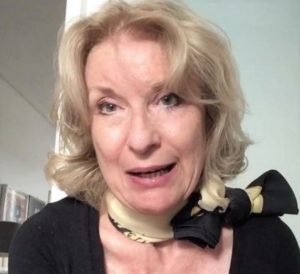 EAN Guideline: Palliative care of people with sever, progressive multiple sclerosis
This EAN clinical practice guideline aims to provide practical help to clinicians caring for people with severe, progressive multiple sclerosis (MS). Three elements inspire the guideline statements (34 recommendations and seven good practice statements):
A person-centered approach: goals of care should be matched with the patient's wishes, including open communication between the healthcare provider and the patient.
A comprehensive care model that integrates neurology, rehabilitation and palliative care competencies: besides a collaboration between professionals from these three disciplines, one guideline statement focuses on training of MS care specialists in palliative care, and one on training of palliative care specialists in MS neurology.
The recognition of the role of informal caregivers, who should be included in the unit of care: one guideline statement focuses on training programs on caregiving, and one on the provision of practical and emotional support to informal caregivers.
Much of the current guideline is based on data obtained from non-randomized studies, and for some clinical questions evidence is lacking in this patient population. However, if no clear recommendation could be justified the guideline task force decided to formulate good practice statements, taking advantage of a structured consensus method of the wide multidisciplinary, multi-stakeholder team.
The guideline has been simultaneously published in the EAN and European Association of Palliative Care journals, which should ease its dissemination within the scientific community. Nevertheless, we are aware that guideline implementation involves change in behaviors and organizations, and will challenge many caring for people with MS. The guideline provides the opportunity to not only share new knowledge but to raise awareness of patients, clinicians and researchers of the challenges of providing care for advanced MS – concentrating on the patients and family, with the aim of maintaining as good a quality of life as possible.
Abstract
Background and purpose
Patients with severe, progressive multiple sclerosis (MS) have complex physical and psychosocial needs, typically over several years. Few treatment options are available to prevent or delay further clinical worsening in this population. The objective was to develop an evidence‐based clinical practice guideline for the palliative care of patients with severe, progressive MS.
Methods
This guideline was developed using the Grading of Recommendations Assessment, Development and Evaluation methodology. Formulation of the clinical questions was performed in the Patients–Intervention–Comparator–Outcome format, involving patients, carers and healthcare professionals (HPs). No uniform definition of severe MS exists: in this guideline, constant bilateral support required to walk 20 m without resting (Expanded Disability Status Scale score > 6.0) or higher disability is referred to. When evidence was lacking for this population, recommendations were formulated using indirect evidence or good practice statements were devised.
Results
Ten clinical questions were formulated. They encompassed general and specialist palliative care, advance care planning, discussing with HPs the patient's wish to hasten death, symptom management, multidisciplinary rehabilitation, interventions for caregivers and interventions for HPs. A total of 34 recommendations (33 weak, 1 strong) and seven good practice statements were devised.
Conclusions
The provision of home‐based palliative care (either general or specialist) is recommended with weak strength for patients with severe, progressive MS. Further research on the integration of palliative care and MS care is needed. Areas that currently lack evidence of efficacy in this population include advance care planning, the management of symptoms such as fatigue and mood problems, and interventions for caregivers and HPs.
***
This guideline was devised by an international task force (TF) appointed by the European Academy of Neurology (EAN) in partnership with the European Association for PC (EAPC) and the European Network for Best Practice and Research in MS Rehabilitation (RIMS). TF members were also appointed by the MS International Federation (MSIF) and by the European Committee for Treatment and Research in MS (ECTRIMS). This collaborative, multiple stakeholder approach was adopted to reflect practice across a variety of healthcare systems in Europe.