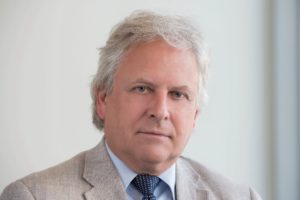 EAN guideline: Treatment of medication overuse headache
In May 2020, the EAN published for the first time guidelines for the management of medication overuse headache (MOH) (1). In patients with a primary headache such as migraine or tension-type headache, the overuse of analgesics or migraine medication can lead to an increase in headache frequency and ultimately to a persistent headache due to the overuse of pain or migraine medication. The incidence of this secondary headache in Europe ranges from 1% to 2% of the general population and is therefore relevant.
The guideline group was composed of authors from all over Europe and included neurologists of different age groups. A total of seven PICO questions were formulated which were answered after an extensive literature search. The initial literature search in PubMed for the keyword MOH delivered 5372 hits.
Unfortunately, the analysis of the literature showed that there are still far too few prospective randomized studies for the therapy of MOH. The prevention of MOH by consulting and educating headache patients and physicians who treat them is of upmost importance. It is relevant not to exceed the critical limit of days/month of intake of acute medications for pain and migraine. The threshold is 10 days per month for triptans, analgesic combination drugs and opioids. Non-steroidal anti-inflammatory drugs, aspirin and paracetamol should be taken on less than 15 days per month. Opioids should generally not be prescribed for headaches.
The therapy of MOH starts with education and training with the aim of reducing the number of days of intake of acute medications. If this treatment goal is not achieved, a migraine preventive drug is initiated, also in association with non-pharmacological therapy (e.g. psychotherapy or mindfulness training) in order to reduce the risk of relapses. For drug-based migraine prophylaxis, there is scientific evidence for the efficacy of topiramate, onabotulinumtoxinA and the monoclonal antibodies against CGRP or CGRP-receptor.
If this is also not sufficient, a medication pause or withdrawal of overused medication is recommended. At the same time of drug withdrawal, it is important to start a migraine preventive drug, possibly associated to non-pharmacological therapy.
It is to be hoped, that these guidelines will be implemented in the neurological community in Europe and that patients with MOH can be treated and improved based on scientific knowledge.
Diener HC, Antonaci F, Braschinsky M, Evers S, Jensen R, Lainez M, et al. European Academy of Neurology guideline on the management of medication-overuse headache. Eur J Neurology. 2020;First published:19 May 2020 https://doi.org/10.1111/ene.14268(n/a).