By Magda Dohnalová & Milija Mijajlovic
21st EAN Spring School 2020 – Virtual
3-5 September 2020
Final Report:
We were all looking forward to the 21st Spring School course, which was planned to take place in Steischaler Dörf, Austria in June. Due to the COVID-19 pandemic in Spring, EAN decided
to postpone the course until September and hoped that the situation would improve. After a lot of planning and preparing for the in-person meeting the health situation started to get worse again. After careful consideration, EAN decided to cancel the in-person course.
Nevertheless, after consultation with the faculty, we managed to hold our Spring School virtually at the planned replacement date, 3-5 September 2020.
We informed all 139 accepted particpants about the new format only 1 week in advance. Unfortunately not everyone had the opportunity to follow the course online, due to thier Hospital duties.
We had 56 participants who could attend the entire course and 20 who participated only a day or two. Our participants were from 25 countries – Albania, Algeria, Armenia, Denmark, Egypt, France, Georgia, Germany Greece, Hungary, Italy, Kyrgyzstan, Latvia, Luxembourg, Moldova, Morocco, Poland, Portugal, Romania, Russia, Spain, Tunisia, Turkey, Ukraine and United Kingdom.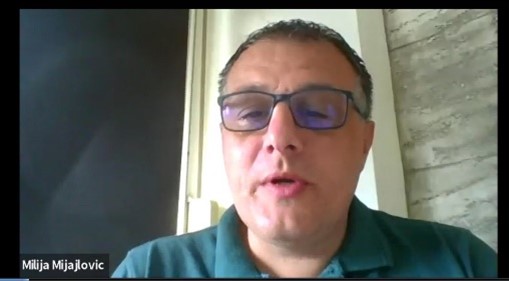 Professor Milija Mijajlovic, the scientific organiser of the Spring School, welcomed every one on the first day for the morning session, introducing the new format and the possibilities. The course structure remained the same as in previous years. Morning lectures for all participants and afternoon workshop for 2-3 groups rotating from workshop to workshop. EAN staff set-up 3 virtual rooms, and participants were able to visit and rotate according to their schedule.
We would like to thank our speakers who have accepted their participation in this virtual course, and who presented their lectures so excellent via this online tool, being able to answer questions from the chat and involve the audience in the workshops with many Q&A possibilities
Day 1 lectures on the topic "Headache and Pain" were held by Prof. Stefan Evers (Münster, Germany), Prof. Rigmor Jensen (Copenhagen, Denmark), Prof. Jan Versijpt (Brussels, Belgium) and Dr. David García-Azorín (Valladolid, Spain).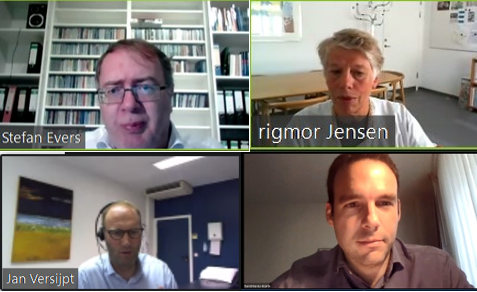 The 2nd day was dedicated to "Multiple Sclerosis". Our speakers were Prof. Giancarlo Comi (Milan, Italy) and Prof. Paulus Rommer (Vienna, Austria).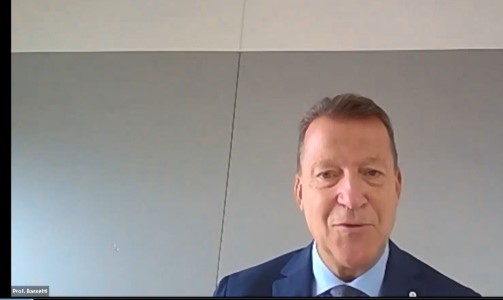 The 3rd day dealt with the topic "Infectious Diseases". The lectures and workshops were given by Prof. Erich Schmutzhard (Innsbruck, Austria) and Prof. Johann Sellner (Mistelbach, Austria).

The Friday evening programme of the "Scientific Dinner" began with a lecture from Dr. Isabella Colonna, representative of the EAN Resident and Research Fellows Section. She informed about all future possibilities RRFS members have within EAN. She also presented the possibilities how to start a career as a junior neurologists in Europe.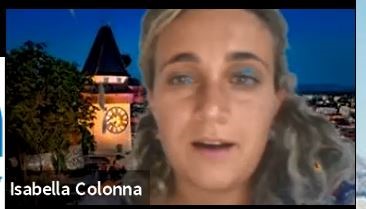 During the "Dinner" our participants had a possibility to present their case reports related to Spring School topics. We received 29 applications from which the committee selected 6 reports. Some participants were on duty at the hospital or could not participate for other reasons. In the end our jury, that consisted of faculty members and Teaching Course Sub-committee members, could evaluate 2 case reports.
Both presenters, Dr. Anna Abramova from Russia, and Dr. Amy Ross Russel from UK, were awarded with a free registration to the next EAN congress in Vienna 2021.

We are happy that this virtual course allowed our participants to take part and give them the chance to learn about the chosen topics and listen to the selected experts in their field. We thank them for their participation and evaluation, which is ever so important to improve our acitvities.
The recorded webcasts of the Spring School will be online on the EAN website in due course, updates will be posted online and in social media.
Please, have a peek at some feedback:
"..And once more thank you for the great work you did to Organize this School! It was exceptional!"
Mariam Kekenadze
"Thank you so much for the great Spring School. Greetings from Portugal."
Luís Ribeiro
" …thank you very much for this amazing experience and grateful lectures. I had a great pleasure from spring school 2020".
Maria Vasilieva
" …We want to thank you and all the staff of EAN for your amazing work. Aside from the importance and value of its content, the event was very well organized and we were absolutely pleased to have the opportunity to participate in it.
We think that attending events like this will really improve our knowledge and skills of patient management. …"
Nino Buishvili
For full programme and exam visit: https://www.ean.org/learn/educational-events/programmes-and-exams
We are happy to inform you that the Webcasts of the virtual Spring School 2020 are online and free of access to our Individual members.