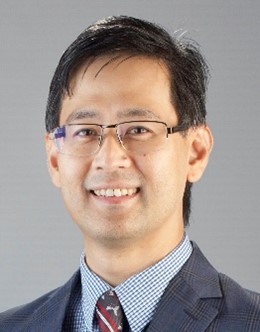 Dr. Shen-Yang LIM MD FRACP FASc
Movement Disorder Neurologist and Professor, University of Malaya, Kuala Lumpur, Malaysia
1.How has COVID-19 and national measures to control it affected routine and emergency neurology service delivery in your country? How have you adapted to deal with the impact?
Malaysia has been relatively fortunate in that the COVID-19 situation has been overall rather controlled. At the time of writing (15 Nov 2020), a death toll of »300 persons nationwide has been recorded, i.e., »0.001% of a total population of >30 million. Nevertheless, this situation has had a major impact on the lives of our patients (many, for example with Parkinson's and related disorders are elderly and have become more home-confined, resulting in worsening symptoms), as well as on their medical care. Understandably, many patients have elected to cancel or postpone their follow-up appointments during this period. The Movement Disorder service at my centre (University of Malaya) has continued to provide email access for patients to directly contact either of the two specialist neurologists; patients requiring urgent care are thus able to reach us quickly for advice, and to arrange urgent clinic follow-up as needed. We have started to offer telemedicine consultations on an ad hoc basis, although this is very challenging due to insufficient human resources (e.g., no full-time/dedicated Parkinson's disease nurse). Elective procedures such as deep brain stimulation were curtailed for a few months, but this is now back to normal. Research activities have been hampered, for example, research staff are not currently allowed into clinical areas to assist with collection of biological samples or administration of questionnaires/rating scales.
Anecdotally, as elsewhere, a reluctance to present to hospital has resulted in delayed presentations. In our region, central nervous system infections such as tuberculous meningitis remain a significant cause of morbidity and mortality, with worse outcomes in those presenting late in the disease course. Late presentation of stroke has been a perennial problem, although this has improved somewhat in recent years with public awareness campaigns by the Malaysia Stroke Council and others.
2. Have you seen many people whom you were concerned had neurological complications of COVID19 infection? What are the most common neurological manifestations of COVID19 in your region?
No, I have no personal experience with this. In the greater Kuala Lumpur ("Klang valley") area, all patients suspected or diagnosed with COVID-19 have been mostly cared for in a single specialist infectious diseases hospital (in Sungai Buloh), but even there I'm told, interestingly, neurological complications have only very rarely been encountered.
3. What are your main concerns for the future in regard to COVID19? What do you think are the key measures and contingency plans necessary to ensure high quality care for people living with neurological diseases during this pandemic?
The COVID-19 pandemic has caused significant hardship to many segments of society, with loss of employment and income, and if the situation persists, more and more peoples' livelihoods will be affected. Further development of telemedicine services and specialist Parkinson's disease nursing support are important if physical distancing restrictions are going to continue (in the absence of preventative/effective treatment for COVID-19). However, many barriers remain which have been discussed by others elsewhere, such as problems with reimbursement from insurance companies for telemedicine services (to my knowledge, there is currently still no formal provision for this in Malaysia).
4. Do you have any examples of positive innovations that have arisen in your service during the pandemic?
As mentioned above, in our Movement Disorder service we have continued to provide easy access to patients via e-mail to the treating neurologists (as we have done for the past decade-plus). The pandemic has also "forced" us to use telemedicine in situations where it has been impossible for patients to travel to our centre (e.g., recently, with patients from the relatively remote town of Tawau in Sabah, to as far as Ho Chi Minh City in Vietnam). As an aside, we have been advocating the use of brief clinical rating scales in routine clinical practice in an attempt to be more inclusive of a broader spectrum of patients in current research efforts (e.g., the CISI-PD and PSP-CDS scales-please see Lim et al. Mov Disord. 2020; doi: 10.1002/mds.28274.); we found that it was also pragmatic to administer such scales during the course of telemedicine consultations. With innovations such as patient-held deep brain stimulation programmers, it has been possible in the past several years to reduce the number of in-person hospital visits, since patients can adjust their deep brain stimulation settings remotely under the clinician's supervision.