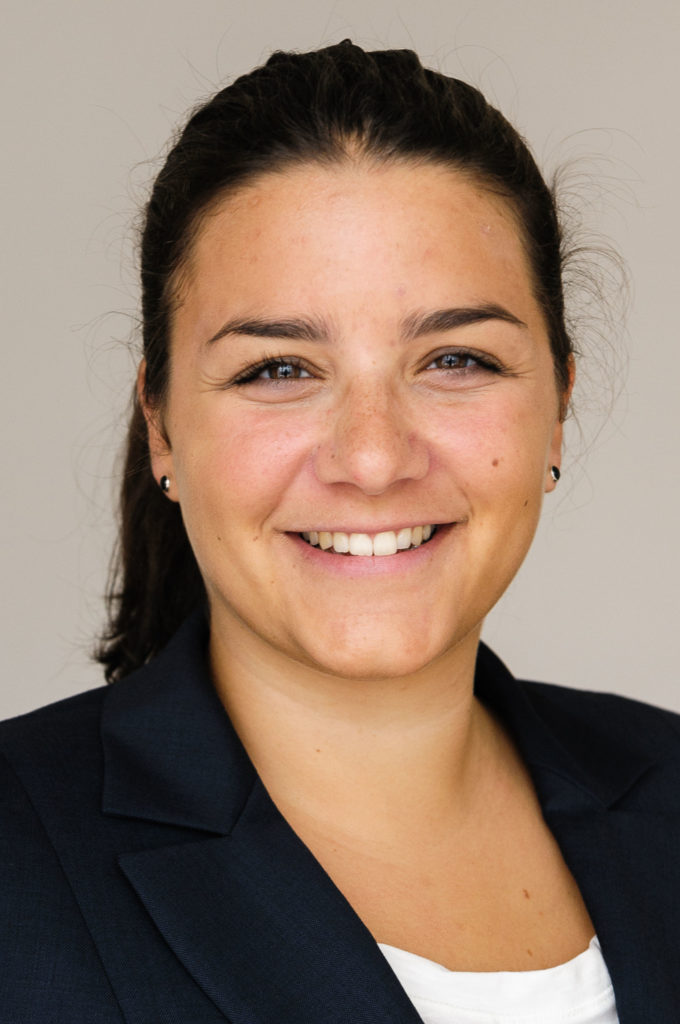 Name: Rike Sophia Barth, Switzerland
Term of the Fellowship: 6.1. – 14.2.2020
Hosting department: Department of Neurology, St Georges University Hospital, NHS Foundation Trust, United Kingdom
Supervisor: Prof. Mark Edwards
To be able to spend 6 weeks with Prof Edwards and his team at St George's Hospital in London was an extraordinary experience. With my focus of interest being Functional Neurological Disorders (FND), I could broaden my knowledge in this field by following not only Prof Edwards in his clinical activity but also his very engaged and friendly team including Neurologists, Neuropsychiatrists, Psychologists and Physiotherapists.
I had the opportunity to follow Neurologists and Neuropsychiatrists for their outpatient clinics and ward rounds and everyone was very open and welcoming. Attending Prof Edward's FND outpatient clinic was a good opportunity to see various FND patients with a broad presentation of neurological symptoms. Observing his approach of taking the history, assessing the patients and explaining the diagnosis was a very enriching experience from which I will surely benefit in my further career.
I also spent some time at the inpatient service at St Mary's hospital, where patients with severe FND benefit from a multidisciplinary treatment approach up to 12 weeks. I could follow the leading neuropsychiatrist and his team there for outpatient assessments, ward rounds and multidisciplinary case discussions.
Furthermore, I had the opportunity to follow the specialist physiotherapists working with FND patients, which also was a very interesting thing to do as it enabled me to see a more "practical" patient-approach. At St George's hospital, FND patients can be treated within a 5-day intensive physiotherapy programme. This programme entails a detailed physical assessment of the symptoms but also an assessment of daily routines and the impact the symptoms have on them. Furthermore, education about the diagnosis and about how to deal with common coexisting symptoms such as pain and fatigue is an important part of the programme. Participating in these sessions enabled me to get a different view (besides the one you get in medical consultations) which together with the "hands-on"-approach helped deepening my understanding of this fascinating yet complex diagnosis.
Having worked in an FND outpatient clinic in Switzerland myself for several months before, it was interesting to be able to compare the services and systems directly. FND as a diagnosis in neurology seems much more established and acknowledged in the UK. One can hope that other countries will follow this way of handling FND patients will follow in the near future.
Overall, spending these 6 weeks with Prof Edwards and his team has been a very rewarding experience to get a multidisciplinary insight in the diagnostic and therapeutic process of FND patients. I return with new ideas and motivation for possible extensions to our FND treatment service in Switzerland (e.g. intensive outpatient patient physiotherapy-programme, inpatient treatment programme, patient and family/carer multidisciplinary FND workshop etc.).
Organisation/Expenses:
My supervisor in Switzerland introduced me to Prof Edwards at a conference in 2019 where we briefly discussed the opportunity to visit his department. We then stayed in touch via email to discuss further details of my visit.
I had the possibility to stay with friends, so organization of housing was not an issue. Housing situation in London is difficult but finding an apartment/shared flat for a certain period is possible (e.g. via badi.com or airbnb.com). It is also possible to arrange accommodation in the adjacent hospital hotel ("Pelican"). London is an expensive city, but expenses overall depend on your individual lifestyle and the use/need of public transport (if you live very close to the hospital, it will be significantly cheaper to get there etc.).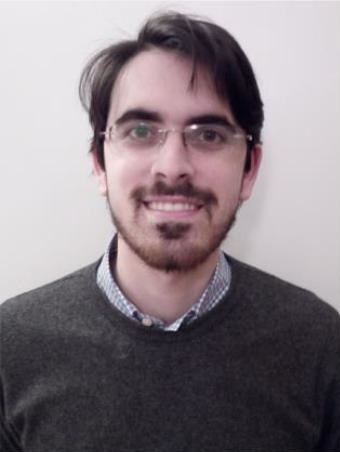 Name: Nicola Rifino, Italy
Term of the Fellowship: 1.9.-19.11.2020
Hosting department: Department of Neurology, Bispebjerg Hospital, København, Denmark
Supervisor: Prof. Hanne Krarup Christensen
I attended the Department of Neurology of Bispebjerg Hospital, from 1 September to 19 November 2020.
I have throughout the visit been enthusiastic and interested. I have seen a large number of patients both together with Danish colleagues and later on alone.
I mostly worked in the acute neurological ward, especially with stroke patients and I used to perform Doppler ultrasound under the supervision of my Danish colleagues.
As a young neurologist in training with a particular focus on stroke, it was a precious and unique opportunity for my career.
I worked in a friendly and challenging Stroke Unit of one of the European centres that helped to change the stroke-guidelines, being involved in past trials (e.g. the WAKE-UP trial) and in multiple important ongoing trials.
I studied their efficient stroke network model, pointing my attention on the differences with the Italian system where I use to work.
The main differences are in the lower time to needle (about 15 minutes) and the easy access to the MRI when needed, even in the emergency room.
In Italy, our average time to needle is higher and it is not possible to perform MRI in the ER, even in patients potentially treatable according to the recent RCTs.
I would love to try to improve our system, hopefully decreasing our time-to-needle and make the system more efficient.
I have also improved my qualities in the use of ultrasound Doppler for the study of both intra and extracranial vessels.
It was a pleasure for me working in an excellent hospital, with enthusiastic and experienced doctors. During the stay, I have always felt as a member of their group and I have been involved in both social and working life. I made good connections to my Danish colleagues and with some of them a sincere friendship has started. For this reason, even if it was only a short traineeship period, this experience was so important for my personal and professional growth.
The EAN Clinical Fellowship was such an important step for my career as a neurologist. It has certainly made me a better neurologist. It gave me an international view and helped me create a network of professional friendships that will certainly be useful for my future growth and career.