by Prof. Dafin Muresanu, Chair of the EAN Communication Committee
In January 2022, Prof. Wolfgang Grisold, from Vienna, Austria, began a four-year term as president of the World Federation of Neurology. To help our readers to become better acquainted with the new WFN leader, the EAN Communication Committee invited him to take part in an interview.
Dafin Muresanu: What was your path towards becoming a prominent neurologist?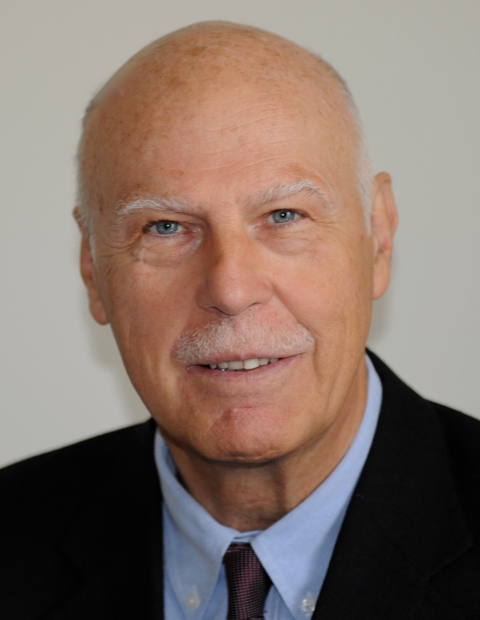 Wolfgang Grisold: Neurology is a field where sound diagnosis and treatments are based on detailed patient history and examinations. This fascinating combination of acquired clinical skills that have a basis in neuroanatomy, neuropathology and increasingly other techniques – from neurophysiology to imaging and molecular medicine – is the essence of neurology. In the past decades, diagnosis has improved, and successful treatments are now available. I have always been exposed to multidisciplinary and multi-professional work, and I believe that neurology is an excellent partner with many other fields.
My motivation for neurology and science stems from a case-based interest in disease and a determination to know as much as possible about the conditions to best treat patients. Contact with patients and carers is vital at all levels, as this brings the reality of the affected person into context.
Neurology demands education and training at all professional levels, and this explains my engagement in neurological education, which I have been involved with at a national and now an international level. Increasingly, education for individual patients, patient groups, and carers has become essential.
Being a good neurologist is not enough; advocacy and leadership are implicit in being a neurologist.
DM: Neurological diseases are among the most significant causes of human suffering and death. Why do you think this field is relatively neglected by society and politicians?
WG: Neurology has developed in the past century, primarily from internal medicine and psychiatry. It has evolved from these specialties as a field in its own right. Not long ago, stroke was classified by the ICD-10 as a vascular disease. I remember conflicts with other medical fields when neurologists treated and cared for stroke patients and implemented stroke units. There are also other examples where neurologists did not manage neurological conditions. The assumption was that neurology was excellent at making a diagnosis but helpless in its treatment. This assumption prevailed for a long time and still needs to be corrected. For the future, keeping the local context in mind, we must consider how neurology is practised, the access patients have, and what therapies are available and affordable for them, and improve upon this.
Neurological diseases are the leading cause of disability worldwide; paresis in stroke, cognitive changes, and many other sequelae of neurological disease often remain permanent. Another aspect to consider is that people with seizures are often stigmatised for cultural reasons in some parts of the world. Conversely, in many developed countries, the severity of the disability that a person with migraine has is often underappreciated as the neurologist rarely sees the person while suffering from the migraine.
When medical specialities are considered in terms of prestige, neurology ranks in the bottom half.
Something that requires constant consideration when considering that neurology is neglected is the question "when does the role of the neurologist begin, and where does it end?"
We as neurologists need to be more active in prevention, therapy and rehabilitation. The role of neurology has to be re-envisioned and expanded throughout the life course – ranging all the way from the intrauterine stage to old age and end of life. Neurorehabilitation is effective but unavailable in many places. Several diseases require ongoing rehabilitation – not only to achieve reintegration into the community but for the individual to cope with the needs of everyday life.
We are aware that not all neurological diseases will be curable. Influential factors such as age, genetic conditions, co-morbidity and multi-morbidity, and the inevitable end of life all affect the individual. We need to avoid ageism and ensure that neurology and its many sub-disciplines are integrated into palliative care. A person with Parkinson's and a person with ALS at the end of life have vastly different needs.
Thankfully, there are currently steps being taken to ensure that neurology is getting on the political agenda. The upcoming adoption of the WHO's Intersectoral Global Action Plan on Epilepsy and other Neurological Disorders (IGAP) is imminent. This plan aims to spur individual countries to prioritise neurology in their national agendas and implement strategies for promoting brain health and the prevention of neurological disorders. The WFN, together with several other non-state actors in official relations at WHO have devoted time and resources to assisting in the formulation of IGAP. Much of the WFN's work in the next ten years will be based on the efforts needed to implement this plan.
DM: How do you envisage EAN and the WFN working together in the future?
WG: Quality neurology is the common goal. Efforts need to be focused on fostering neurology's development at all levels. Regional Associations such as the EAN, jointly with the WFN, can reach these goals together by focusing on research, training, education, and professional development. The European region and other global regions have many similar but distinctive needs. An example is that neurology in Europe is well established, whereas neurology in other parts of the world is often underrepresented or lacking.
The EAN is one of six Regional Associations of the WFN and has had a very successful, structured development in the past years. There are regular leadership meetings between the WFN and the EAN, where we discuss common goals and current and future projects. One good example of cooperation is the yearly Regional Training Course in Africa which is co-sponsored by the WFN and has had many participants over the years.
This year's World Brain Day (WBD), with the tagline "Brain Health for All ", is also celebrated by the EAN, and there will be joint efforts for all brain health activities this year, including a joint lecture at this year's EAN meeting.
Another way to work together is through the WHO. WFN aims to involve the Regional Neurological Associations, including EAN, more in the regional work of the WHO. That will allow a closer working relationship between the EAN and WFN while working to represent neurologists' interests at regional and global levels.
The EAN has successfully involved patients in many aspects of their activities and also, jointly with patient organisations, mastered the art of advocacy for neurology at high political levels in Europe.
The EAN and WFN have an even more significant joint potential regarding educational activities, such as e-learning courses and conferences and training centres.
DM: How do you see European neurology developing during the current challenging circumstances?
WG: European neurology, seen from the perspective of the WFN, is in a very good position. Neurology is well represented in all European states despite different concepts of neurological services, inpatient and outpatient resources, and the variety of healthcare professionals' actual human resources in some countries. In many countries there is an overlap between institutional neurology practised in public hospitals and neurology private practice, which usually also helps access.
Despite the disparities in wealth in European countries, robust social systems make neurological diagnoses and treatment accessible and available for most patients. This basic access, despite regional differences, is one of the strengths of the European health systems. The patients' out-of-pocket expenses in regard to diagnosis and treatment of neurological diseases need to stay low or absent. This European approach is a good example of equity in access and can be used as a template for the global WFN activities. An excellent example is the successful implementation of stroke units and stroke services in most European countries. This is lacking in many other places in the world.
Of course, several recent crises, such as Covid, have interrupted much of our face-to-face communications and live interactions but it has also produced a new area of accessibility of online technologies that promote communication and online education.
Europe, at present, faces a new conflict of war, which forces us to face the reality of war and conflicts. For patients and carers, this is a catastrophic situation, and one has to fear that the sequelae of this still ongoing conflict will not only damage health systems but that innovation and the development of neurological research, therapy and rehabilitation will be deprioritised to the detriment of neurology in the immediate future.
DM: How do you see the WFN's role on the international stage in the coming years?
WG: The WFN represents 123 member societies. One of the current priorities is increasing the Member Society's engagement in WFN's mission of fostering quality neurology and brain health worldwide. The WFN aims to offer reasonable assistance to the Member Societies to build capacity for them to influence their governments to strengthen neurology on national policy agendas.
The impact of neurology has to be omnipresent, and the successes of past activities such as the WFN's efforts to ensure the inclusion of stroke in the ICD-11, and now the upcoming adoption of the Intersectoral Global Action Plan on Epilepsy and other Neurological Disorders show the benefit of having neurology, neurologists and neurological societies being represented at a global level. This effort will continue.
The WFN has an opportunity to expand its ability to represent neurology by its special consultative status at the Economic and Social Council of the UN. The long history of the WFN and its truly worldwide reach means that WFN is well placed to discover, record and analyse trends in neurology and to identify solutions and disseminate this vital information to Member States. The WFN, through its regional associations and Member Societies, can offer expert analysis on neurological issues and brain health, and assist in efforts in building local solutions to curb premature mortality from neurological NCDs as part of reaching the goal of universal healthcare and wider UN sustainable development efforts.
At WFN we are ambitious in educational endeavours, the needs and utilities of which vary significantly around the world. Our educational efforts, especially in under-resourced parts of the world, aim to empower these regions by crystallising local structures. This project is ongoing and 4 WFN teaching centres have been established in Africa as well as one in Mexico. The short-term department visits organised by WFN aim to educate on health systems and procedures.
We will continue developing the online e-learning hub where many educational lectures, webinars, and rounds are available.
The WFN has the biannual World Congresses of Neurology (WCN), which circulates by regions of the world and has relevant scientific content for that region. The next WCN will be in Montreal, Canada, in October 2023, followed by Korea in 2025. In addition, we will continue to provide educational days and topic related webinars.
The WFN has organised World Brain Day since 2014. Every year there is a news topic, often highlighting one neurological disease spectrum as headache, stroke, epilepsy, MS, to name a few. This year's topic is Brain Health for all and aims to align with the tremendous efforts of the WHO to make brain health a worldwide priority.
We are aware that resources are needed to implement new structures, particularly for education. We have had successful programmes with the EAN, the IHS/GPAC, joint meetings with other societies such as the WSO, WFNR and AAN to name a few and we are open to further joint developments and activities with the EAN.
In conclusion, the EAN and WFN have common goals in regards to providing quality neurology, and making it accessible to all. European neurology provides a model though its high threshold of development, especially in regards to education and structure. This provides an excellent platform for further cooperation.
DM: Thank you very much for taking the time to share your thoughts with our readers.