We are delighted to publish the winning articles of our first ever Students Corner call on the topic "A day in the life of a medical student in YOUR country".
We received numerous excellent texts and would like to thank everyone who submitted their work. The EAN Student Task Force had a hard job to narrow the submissions down, but eventually three winners emerged, which you can find below. We hope these essays give you some insight into the daily lives of medical students in their respective countries. Happy reading!
A day in the life of a medical student in India
Written by: Bhavna Pandey, 2nd year Student, India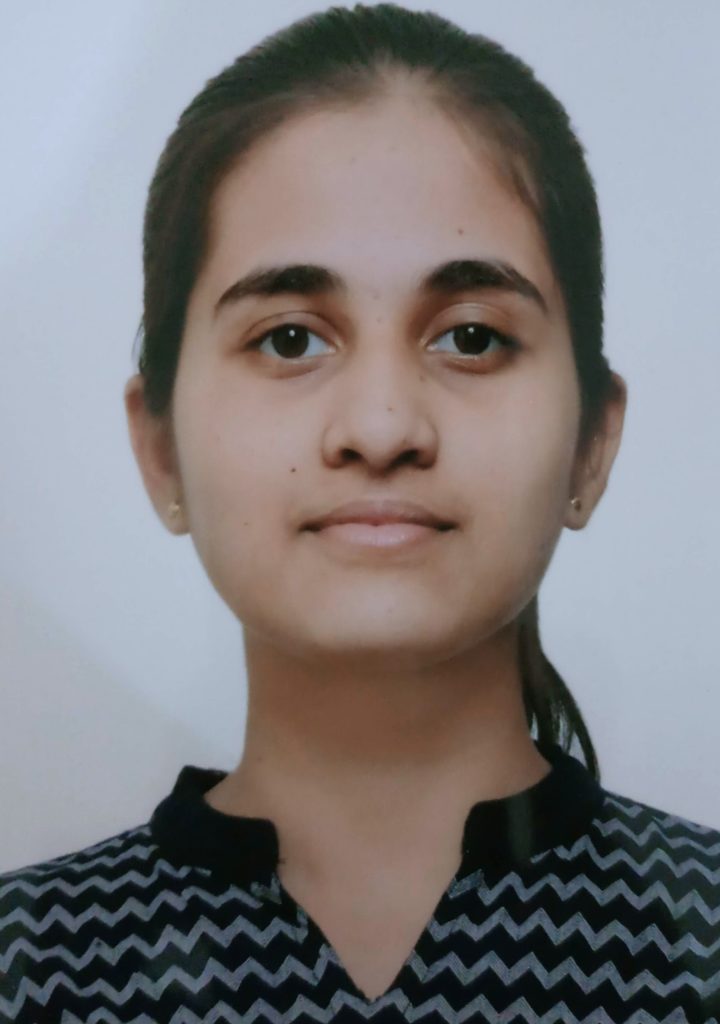 Being a medical student was always my dream. Two years ago, after clearing the entrance examination I secured a medical seat but it was far away from my hometown. In the beginning, I was a bit nervous about joining my medical college. But, to my surprise, I adjusted well here. We had our first professional exam at the beginning of this year and then we went home for a short break.
After a month-long holiday and enjoying my social life a bit, I came back to my hostel. In my room, I found an old timetable still hanging on the wall. That refreshed memories of my first professional examination. Indeed, that time was full of challenges, but fortunately, I passed my examination with distinction. Now, it has been more than a month since my second professional year has started. The addition of clinical posting has been the most exciting part of the timetable for the second year.
However, my daily routine has not changed much. I am someone whose brain stops working when the clock strikes 11 at night, a trait probably inherited from my father. I try to compensate for that by getting up early in the morning at 5:00am. I take a few sips of water and spend some time with the voluminous textbooks of pathology and pharmacology. Of course, sometimes I feel a little drowsy in the morning, but my timetable does not allow me to go back to bed.
At 6:30am when I am fully awake, my basal ganglia starts planning to get ready for the morning class. A daily routine of taking a bath, wearing the uniform, and packing the bag, goes on as usual. On the way to mess, I agree I may sometimes forget my ID card or lab coat in the room but running back to the hostel to get them is the real thrill in my life. I usually take a heavy breakfast complimenting it with a glass of milk in the morning, as standing in the ward throughout the day requires a good amount of energy.
By 8:00am I reach the classroom, with my mask flinging in the air, and not forgetting to put it back before stepping inside. The morning class is often on clinical subjects where time slots are allotted for medicine, surgery, obstetrics and gynaecology, and preventive and social medicine. These lectures give us an insight into the clinical approach to various disorders which is quite helpful when we go for our clinical rotation.
Usually, the morning lecture is over by 9:00am and then we have our clinical postings. In the first month, I was posted in the Medicine Department along with two of my friends. The initial few days were quite overwhelming as we had never seen so many patients lying in the ward. But gradually we started interacting with them to learn the art of history taking. During the ward round, we were given a format of history taking with some instructions to follow. History taking is indeed a skillful task. It became even more of a task for me because I did not know the local language much. Here patients come from various cultures and backgrounds, and they speak the same language in different accents and tones. But my local friends helped me with it. Some patients love to talk to us in great detail, so much so that we could end up writing an entire book on their chief complaints, while some only prefer direct closed-ended questions. Once a week we were also posted in the outpatient department where opportunities for patient interaction were plenty, though time was limited. But, even in the short period of time, listening to the concern of the patient was most gratifying.
Slowly, I learned the importance of demographic details, history of presenting illness, and family history of the patient. I saw many cases of clinical medicine, but anaemia, dyspnoea, ascites, and valvular heart diseases fascinated me the most. One day we were even posted in the neurology ward, a specialty my father practices. Taking the history of patients with acute ischaemic stroke and sudden onset paraplegia was nostalgic as it reminded me of all the in-house discussions I am so used to since my childhood. The faculty and residents posted in the ward were our teachers, but Hutchinson's textbook of clinical medicine was our 'Bible'.
The experience of my medicine posting can be summarised as:
By 9:20 you are in, with a white coat on,
Instruments in the pocket, excited to use them turn by turn.
Doctors are busy in rounds, you have to wait,
In the meantime, you can observe the patient's gait.
An hour goes by while you finish the history in brief,
Every bit of the patient teaches you, even in his grief.
The faculty is finally free and comes up with some new topic every day,
To understand that, you have to read it the very same day.
My friends posted in other departments had a similar experience and they often shared their daily routines with me. The experience shared by my friends posted in Preventive and Social Medicine was unique as they got an opportunity to travel to nearby primary health centres. They got a chance to study the problems faced by people residing in remote areas and to find out ways to provide them with good healthcare facilities. It is great that our teaching curriculum gives early clinical exposure and this helps in developing empathy toward the patients.
After returning from my morning clinical posting, I rush to the mess to grab some food. Lunchtime is often used to catch up on the progress of the day and discuss the clinical experience with my friends. But we have to keep a close watch on the clock, as there is a lecture at 1:00pm at college. Everyone will agree that attending a class straight after lunch is so difficult. Taking notes in class helps me to stay awake and learn something from the lecture, which is very important.
At 2:00pm we have practical periods which are indeed more fun than lectures. In the Pathology lab, seeing gross specimens of different organs helps me understand how our body works in a well-coordinated manner. Exploring the different labs in the microbiology department is a unique experience. Additionally, every Saturday, we have training on the AETCOM (Attitude, Ethics, and Communication) module. This takes us through the major attributes of a physician and highlights the importance of empathy and ethics in medical practice.
The long day at college finally gets over at 4:00pm and I happily return to my room. With milk in a mug and some evening snacks, I sit along with my roommates and learn about their experiences of the day. Then we discuss assignments for the next day and plan out the topics to read. The evening routine usually varies with the degree of tiredness, but the only motivation is to learn something new for patient care. Every day I also spend some time indulging in physical activity like playing badminton or walking around while talking to my parents on the phone. This is very important because as doctors we are role models for society and we have to stay fit to help our patients.
At around 6:00pm, I head straight to the library where I spend around 2-3 hours and try to revise my textbooks and prepare for any assignment on the next day. As medical students, we always have some seminar, group discussion, or test. By 9:00pm I come back to my hostel and have dinner with my friends. After dinner, all my roommates discuss different topics both academics and non-academics. The last hour of my daily routine is reserved for a video call to my parents and sister which gives me a detailed account of whatever is happening at my home. The day's activity finally comes to an end at 11:00pm when I place my books back on the rack, make my bed, and get ready to sleep.
The experience shared by me as a medical student may be different from that of other students. Medical life is a very relative experience and no two people would have the same experience. But, for me, the medical profession is a way of serving humanity and I thank God every day for allowing me to be a part of this noble profession."
2. A day in the life of a medical student in Brazil
Written by: Lucas Furlan Cirqueira, 4th year student, Brazil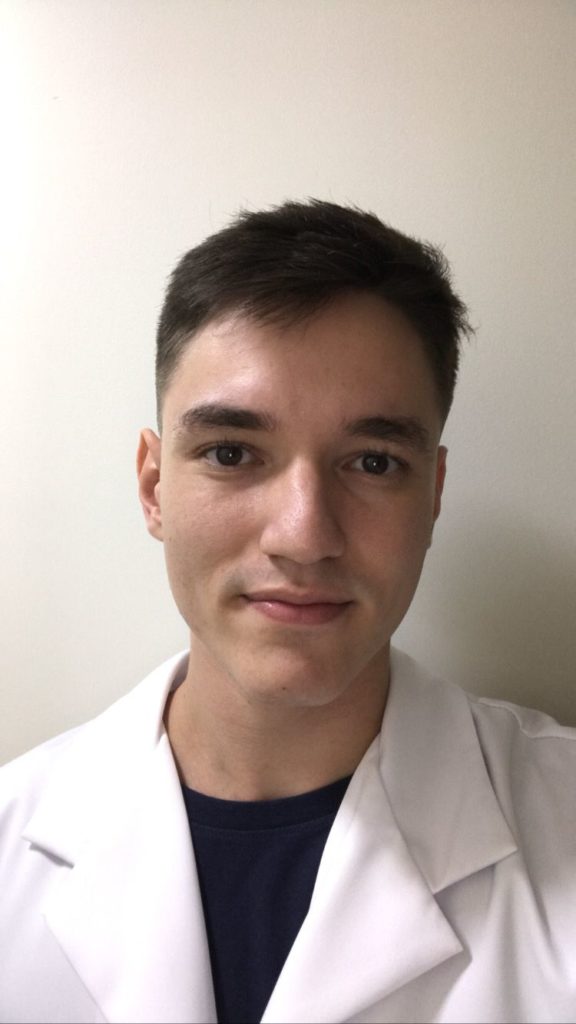 Firstly, not only will I share to you all kinds of activities I experience here in Brazil, but I will also try to make this text a diary of my daily life. As you may know, Brazil is not a country remembered by its development nor scientific advances, whereas samba, carnival and poverty represents us as a nation internationally (heartbroken). However, I can assure that such general ideas should be avoided and put aside for your comprehension about its beautiful evolution on medicine within the last years and consequent effect in my life.
Furthermore, talking about our routine, I can categorise that the means of transport are almost always by road vehicles, thus we often choose to use cars and motorbikes to reach our commitments. Also, the weather is scorching in most times of the year, because of that, there is a trend for using clothes showing parts of our skin. All in all, we can survive the great heat of using a doctor's coat, even if that is not an easy task. Even because we, as a nation, overflow happiness and disposition.
Leaving the general ideas behind, let's talk about the medical structure. We tend to divide our system into two groups: private (which allows doctors to work in clinics/hospitals or in insurance health companies) and public (that are divided in the hospital attendance and basic unit system, all commanded by an entity called Unique Health System, SUS or sistema único de saúde). This SUS entity is fully free of charge to all the population, including foreign habitants and people experiencing extreme poverty, that is an achievement we are truly proud of.
Moreover, at my medical school we are assigned just to do medical care with patients from the public group. Due to that, the numbers of patients are high and hardly ever we have a day off. Besides, the everyday diseases of the community turn to be interconnected with the issues that our government cannot deal with, such as lack of sanitation, poor hygiene and lack of knowledge about healthy habits.
Despite this sad scenario, there are great solutions being implemented recently aiming to prevent 80% of the diseases from happening, by investing in medical care for neighbourhood communities, these are called UBS (health basic unit). In there, you can find many great services which we cope with every day, such as access to promotion, prevention and treatment actions related to women's and children's health, mental health, family planning, cancer prevention, prenatal care and care for chronic diseases such as diabetes and hypertension.
What's more, the student from my college only starts going to the hospital after the second year of med school. It happens because of the college planning, which is divided in: first two years only attending theorical classes, middle two years doing both theorical and hospital activities and the last two years going to the hospital everyday without skipping any day.
At this point, you were able to picture yourself in this different medical Brazilian scenario. From now on, I want you to imagine yourself being a med student in here. How would it be your routine, your concerns, your fears and your plans to the future? If you have no clue, just follow my inner thoughts.
To begin with, normally we start the day going to the UBS. Over there, we can see six to eight patients scheduled at the same time, waiting for their medical care with one professor, which also must teach ten to twelve college students. Then, we divide ourselves into groups of two and start doing the anamnesis by our own. In the end, we call the professor to analyse if everything is correct and pass the treatment.
In general, it all turns out well, we can learn so much practising alone and we have all facilities needed. However, one big issue is the time. There are many patients and students for the teacher to caters for, that makes it difficult to be efficient and do not make them wait too long to be called for attendance. Sometimes patients must wait more than three hours; that is tough for them.
Adding to that, normally we go to the hospitals in the afternoon. When we reach there, if you are not a lazy student, you can go the nursery and see how patients are doing and if there are any new cases coming arriving. From my point of view, this is one of the nicest opportunities for interacting and trying to improve your social skills with them. Creating a rapport with patients nowadays (the era of social distancing and social media) is tough and that is an ability I really want to gain.
Comparing to the UBS, the cases in the hospital are so much more interesting and complexes. For example, the chances of discovering a rare genetic disease are much higher. Next, we can train our clinical reasoning and often we are put against the wall, discovering our absence of knowledge. That is when I feel this surge of studying and grab a book to ready after the long day of work.
To conclude, the experience has been great, however one last wish I would make is having more neurologic patients (point of view from a passionate student of neurology).
3. A day in the life of a medical student in Pakistan
Written by:Muhammad Wasil Khan, 4th year student, Pakistan
Medical students recall the days when getting into a reputable medical school seemed like a far-fetched fantasy; passing A-level or Intermediate with flying colors, acing the aptitude test, and resolving to meet their daily study target was a big demand from their little selves.
But, in the end, their belief in their own abilities and zeal for the subject of medicine allows them to blaze past fierce competition and emerge victorious.
With that in mind, they decide to spend their days and nights chasing medicine, the elusive temptress!
A medical student's day is never the same as the one before it. They don't come across a conventional pattern; every day is a new task, harder than the one before it, with new demands and regular ups and downs. The first two years flew by as they make new peers, relished their newly found independence, got over past teachers' spoon-feeding habits, adjusted to stricter study patterns, and catch a hint into the real world of medicine by learning to insert IV injections, perform CPR, and put their brains and limited medical knowledge to work during case-based learning tutorials.
They begin to believe they are a real doctor!
The whole reality of medical school hit them in third year. As they prepared to deal with the patients on hand, they found themselves dealing with time constraints. Ward rounds not only make them brave, but they also allow them to experience humanity and recognise the ephemeral nature of our daily existence. Medicine finally captivates them; an innocent smile on a child's face in the pediatric department or a prayer from an aged soul in the medicine ward re-energises their desire to follow their vocation to the fullest.
As a result, they mentally prepare themselves for some crucial hurdles in life, such as studying for international licensing examinations. Furthermore, the start of wards this year might ideally aid students in deciding on a medical specialty. Simultaneously performing wards, licensure exam preparation, and current schoolwork might be exhausting at times.
It's all worth it, though, because they're surrounded by friends, seniors, and professors who are always inspiring them. Every day, they struggle to meet their objectives and often fail. For them, waking up early in the morning and getting ready for school is an accomplishment in and of itself, but what follows is the real challenge. Walking across the pedestrian bridge to a bus stop, wondering if they'd be lucky enough to grab a seat on the bus. The following thirty minutes are the worst: students crammed in close quarters, stumbling over one another till they arrive at the campus.
The first half of the day in university is spent attending lectures, and then it's ward time. They are ecstatic to go there in the hopes of learning something new every day, which is, after all, the only motivation. It's no surprise that hospitals may be a major letdown when it comes to sanitation and hygiene. Patients are coming in like bees, and everyone, whether a patient or a house officer on call, is a sad soul. It's logical that these difficulties will help them grow as people and keep me closer to those who need me the most.
When they arrive at their ward, a class normally begins at the bedside. Their teacher begins by going over the patient's history, emphasizing how important it is and how to continue. He discusses some well-known and unusual disorders, and attentive pupils listen intently, attempting to retain the knowledge.
An hour or so passes, and they are still standing strong despite their exhaustion. Then they have to obtain history from other patients, who, due to their naïve and unpracticed methods, frequently mistake them for junior (or 'inferior') doctors and become annoyed, prompting them to start looking for a new patient.
After two hours, they are all fatigued and return to the campus. They clean their hands to make sure they aren't infected and talk about their difficulties as they rush to have lunch, followed by the post-lunch sessions. When a set of students has a call for a rotation, they stay back, while others return to the bus station, exhausted but hopeful that the roads would soon carry them back to their homes. The routine of a medical student's life does not end when they return to home; because the curriculum is so extensive, self-study at home is a necessity. A common concern among medical students is that they are unable to devote time to their families and friends, but because to their busy schedules, it is sometimes impossible for them to strike the correct balance. As the evening draws in, they go over their to-do list for the next day and try to fall asleep peacefully in bed, which is also sometimes deprived as their never-ending tests approach.
This is how a typical day as a medical student ends, with all of its ups and downs, but what keeps them going is their confidence that "today was difficult, but tomorrow will be different and something new will be learnt."