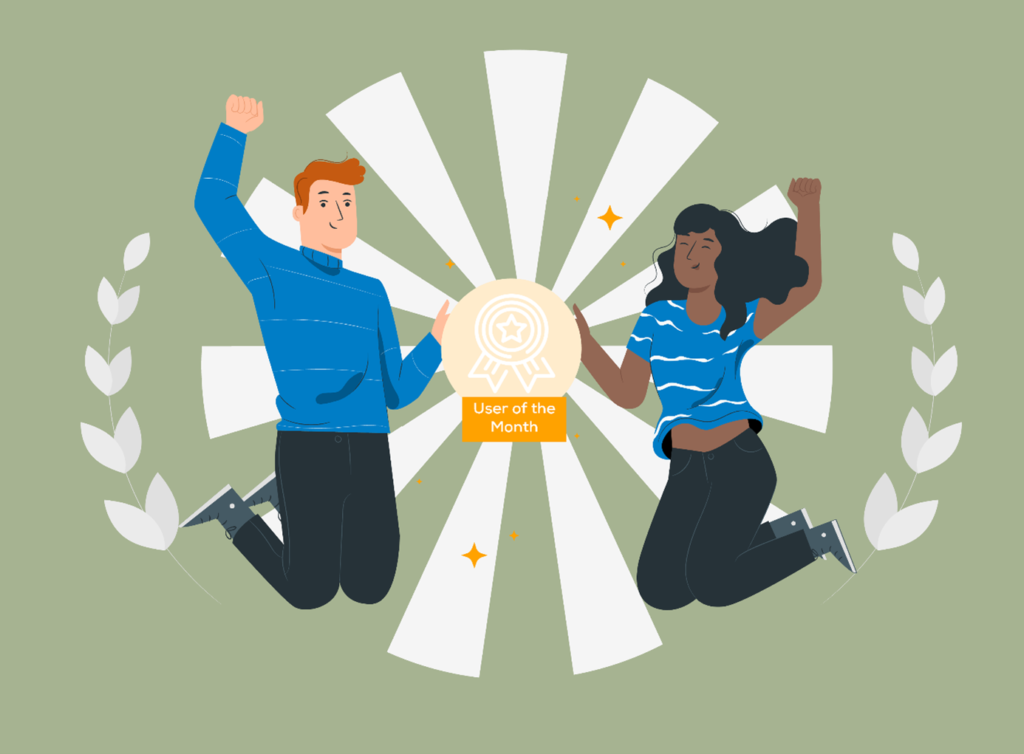 Learn. Collect points. Earn awards.
As you know by now, the eanCampus offers a plethora of content for all 29 EAN neurological topics at three levels of expertise. But did you know that the eanCampus offers you a way to track and gauge your learning throughout the year?
With each module accessed and fully completed*, you will receive a number of points based on the duration of the content. So, watching a 45-minute webcast will net you 45 points, finishing an interactive case and submitting feedback allows you to collect 30 points, and attending a virtual event, completing the quiz and feedback will add 100 points to your account!

Of course, collecting points is nice, but what can you do with them?
The EAN e-Learning team is working constantly to ensure that you can get the most out of the eanCampus as possible. First and foremost, points are used to grant access to Expert Exams in each EAN Neurological topic. Once you have collected the minimum number of points in your topic and level, you will be invited to test your knowledge and collect a shareable badge indicating your status as an EAN Expert in that specialty.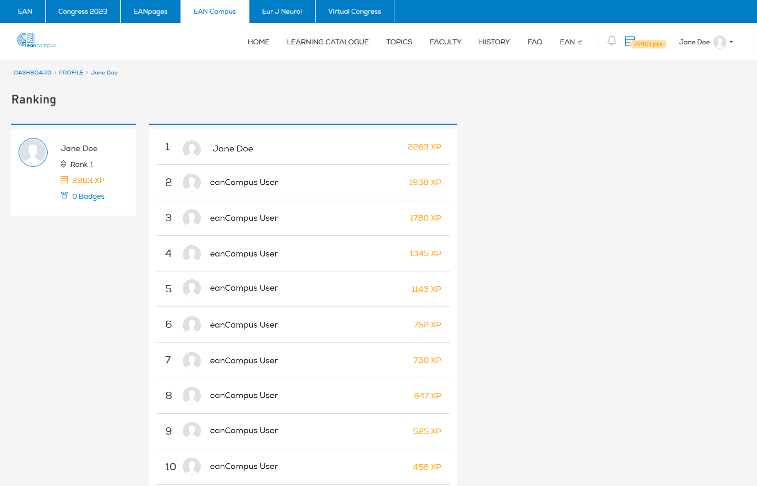 In addition to accessing Expert Exams, collecting points on the eanCampus earns you a spot on our leaderboard. Compete with your friends and colleagues to see who can complete the most content and reach first place – and even secure a chance to win a free EAN congress registration!
Introducing the eanCampus User of the Month and User of the Year!
Once per month, the user with the most accumulated points will receive a badge on the eanCampus and be recognised on EAN's social media channels**. In addition to social media promotion, each awardee will receive 30% off registration for the next EAN congress and have a 1 in 12 chance of winning complementary congress registration for the next calendar year. This means that the more often you are awarded User of the Month status, the more likely you are to win!
In addition to the User of the Month, beginning in January 2023, learners can begin collecting points to earn them a spot as User of the Year. Not only will they be recognised on social media, but the eanCampus User of the Year will automatically receive a free Congress registration for the next calendar year***.
Kick off 2023 with the eanCampus and start collecting your points today!
* "Completing" a module means fully watching/completing the content and, in some cases, answering quiz questions or submitting a feedback form.
** Each User of the Month will be contacted via e-mail and must give consent before their name is published on EAN social media channels.
*** Awardees who receive a congress registration as User of the Year are no longer eligible for the drawing for a User of the Month congress registration.