Our latest Students' Corner articles are on the topic 'Your EAN Congress experience', both written by two of the winners of our 'Why Neurology?' essay contest. Both authors are EAN Student Members who were invited to present their work during the congress, onsite in Budapest, and awarded a travel grant. Happy reading!
---
Your EAN Congress experience
by Rishmita Thakur, India, 4th year medical student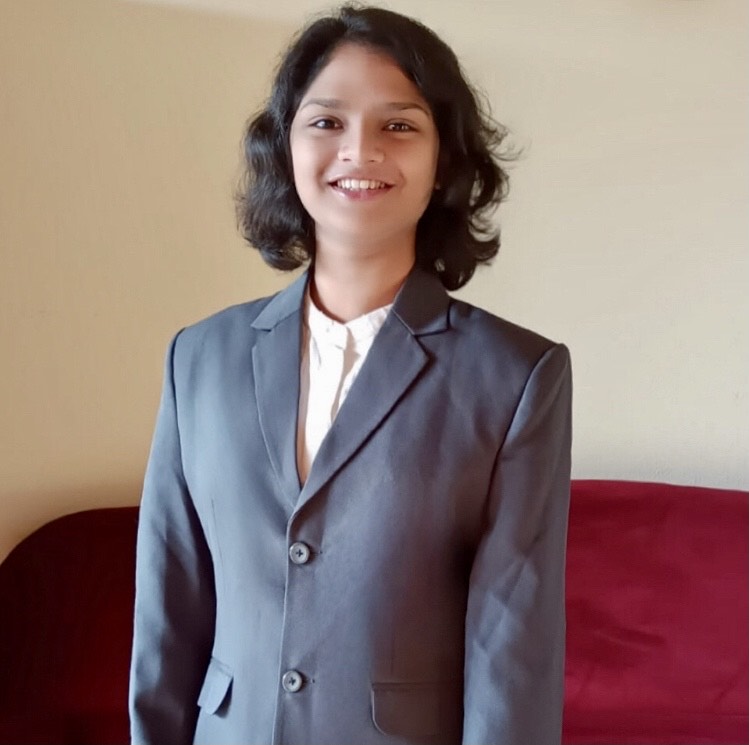 "Great moments are built from greater experiences" and such experiences are rare to find and even rarer to seize. I had my one such heartwarming experience a few months ago, as a winner of the 'Why Neurology?' essay writing contest, at the 9th Congress of the European Academy of Neurology held in Budapest, Hungary. To outline my experience in the form of an acronym I would describe it as SURREAL (Soulful, Unbelievable, Ravishing, Rejuvenating, Enlightening, Amazing, and Limitless). From receiving a congratulatory letter from the EAN to boarding a flight to and from Budapest, my four days in the city were magical!
I would like to first begin by describing the congress venue, which I believe was perfectly selected and set out in the city's core overlooking some of the most attractive and historical architectures in the country. The congress was held at an exhibition centre which stretched over hectares of landscaped gardens thereby, massively dispersing its components among many industrial studios, exhibiting each of the core competencies of neurology. Right from multiple brainstorming activities, mind-engaging presentations, research panel meetings, pharmaceutical exhibits, and ePoster areas to having a fun-filled leisure time with friends and colleagues there was everything for everybody there. As a student undertaking a solo trip to a foreign country, the most crucial thing is to obtain adequate support and coordination, which I believe the EAN team accomplished brilliantly and magnificently, leaving no room for criticism on my part. Being a very keen reader myself I believe that long paragraphs can get a bit too tedious and monotonous for the readers, and hence I'd like to bullet list some of my most memorable moments from the congress.
I. Presentations and Workshops – When you attend a conference, the first thing that catches your attention are the speakers who will be speaking for the following three to four days. As an example, this conference component is more akin to a pilot in an airplane! It determines the event's direction and scope. As for me, I had the privilege of listening to, interacting with, and brainstorming with some of the world's finest neurologists and neuroscientists, who not only strengthened my desire to pursue a career in the field but also left me with a heart full of content and a brain full with information!
II. The Exhibition Area – This spot was essentially the heart of the congress, bringing the term 'innovation and technology' to life. It was a visual treat to learn about various pharmaceutical research developments, become acquainted with a few more neurological organisations, enjoy a vast and varied variety of academic materials, and look at some of the inventions presented in the most tech-savvy manner conceivable. Among my favourite activities from the exhibit area were:
(1) VR stimulation – allowing me to experience the life of a person with myasthenia gravis
(2) Discussing and jotting down the essence of brain health
(3) Receiving an AI-generated copy of abstract art created by mind mapping and
(4) Riding a bicycle to fetch myself a glass of pulpy deliciousness
III. Professional Photographs and Picture Printing Booths – As incredible as it sounds! The overall idea of recruiting professional photographers to take solitary and group pictures of the invitees with a model of the brain was one of my most loved activities! Who wouldn't want a picture with the brain at a neuro conference, right? To top it off, there were specialised printing booths where you could get your photos printed with the phrase "One Brain, One Life, One Mission!"
IV. Staff Guidance – Everyone on the EAN team with whom I had the opportunity to interact had been extremely polite, helpful, and excellent in their approach to ensuring that each of us had the best time possible at the congress. It was truly commendable to see how such a massive event was handled with such simplicity and precision. It was a pleasant feeling to have full-time help assured at the counters and to have the team planted at multiple locations throughout the venue for additional guidance. I would like to mention that the EAN Team made Budapest a delightful Home of Neurology to reside in!
V. Networking – The whole atmosphere was so warm and interactive that it never made me feel out of place. I was fortunate to meet colleagues, and doctors with not only comparable academic interests but also similar extracurricular hobbies that made this trip all the more fun-going, overwhelming, and unforgettable!
"Experience is a journey which begins with the impossible and turns into the unforgettable" and for me, the experience of being a delegate at the 9th Congress of the EAN would always be one of my most cherished and unforgettable ones!
---
Your EAN Congress experience
by Sara Crepinsek, Slovenia, 6th year medical student
When I submitted my essay for the 'Why Neurology?' essay contest organised by the EAN, I honestly did not expect to be chosen as one of the winners and yet one evening while travelling in South Korea I received an email that made my day. I received the scholarship to be able to attend the 9th Congress of the European Academy of Neurology in Budapest, Hungary that took place on 1-4 July. I was very pleasantly surprised about the encouragement for student member participation.
As you are taking university classes, have mandatory readings, graded assignments, exams, and other responsibilities it is easy to forget how excited you were about learning medicine. Amidst the whirlwind of university life, the email served as a poignant reminder of the passion that initially ignited my fascination with neurology. One of my favourite parts of such events is the convergence of minds pulsating with the same enthusiasm. Talking about what got us interested in neurology. Sharing how our mentors help us grow. Comparing the situation in different European countries and across the world.
To my fortune, living in proximity to Budapest enabled me to immerse myself fully in the congress, although it meant trading city exploration for an intellectual odyssey – a choice I have not regretted.
Across the four days of the congress, I went to a great deal of symposia, oral presentations, poster sessions, debates, and even had a short presentation myself as one of the winners of the 2023 'Why Neurology?' – essay contest. Numerous distinguished speakers delved into a spectrum of captivating subjects during the event, such as the utilisation of chatbot tools within neurology, the unveiling of novel technologies in neuromodulation, and the transformative potential of personalized medicine within the context of ALS.
Additionally, discussions revolved around the strategic implementation of data-driven care in neurology and harnessing multi-modal data to prognosticate clinical outcomes in neurological disorders. One of the tools that most piqued my interest was the possibility of leveraging machine-learning algorithms for facial feature recognition as an adjunct to clinical diagnosis.
Of interest was also a talk on the exploration of AI platforms and their capacity to predict the most promising drug candidates or drug combinations for treating rare diseases. As my primary interest in neurology are neurodegenerative and neuromuscular disorders I was very interested in the talk about the innovative domain of wearables and their role in remote monitoring of patients with neuromuscular disorders and prodromal detection and risk assessment in Parkinson's disease. The lecture titled 'Neurological diseases do not learn neurology!' was a great interactive way to warn us to be careful when patients present with an atypical clinical picture.
For those unsure of their path in neurology, this event stands as an invaluable lens into the field's dynamic and ever-evolving nature and if you are quite determined you want to go into neurology, you might wander into a random lecture hall and hear the most interesting talk about a subspecialty you have never considered. For me, this might have been a talk in sleep medicine, a subspecialty that is often overlooked, even though sleep is an integral aspect of health.
A topic that seemed personally quite innovative yet essential was gender inequalities in neurology, both in the context of being in the role of a patient as well as the challenges women face in their academic and clinical career in neurology.
Amidst the academic pursuits, the congress unveiled delightful details – from playful photoshoots with faux brains to a cosy honeycomb-shaped relaxation corner, alongside the indispensable companionship of coffee and snacks. Another pleasant surprise was the emphasis put on sustainability and waste reduction.
Regrettably, an event that I was unable to attend but undoubtedly brimmed with intrigue was the exclusive historical tour of the Semmelweis Museum of Medical History.
Almost too soon comes the last day of the congress. Some people already had to left due to their other obligations, so the last few lectures are quite peaceful. Future colleagues I met at the congress and I finally say our goodbyes and promise to see each other at one of the EAN's future activities.
The day following the congress I am waiting for my homeward-bound bus full of excitement about the future with a newfound sense of community and belonging.