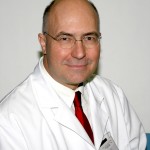 Dear Readers of Neuropenews and Grand Rounds!
Looking back at Grand Rounds 2013 we had a series of very interesting cases, well documented by authors and discussed by EFNS experts. Some of the cases were indeed as yet unsolved, others were controversial, others just interesting.
As you have seen from the introductory editorial text in the beginning of Grand Rounds there was an open invitation for written presentations of unsolved or controversial cases. Most case reports have then actually been obtained by active individual invitation to heads of departments across Europe, who have recruited their junior staff. Now, the end of the year approaching, we accept that publishing "unsolved/ open cases" to help European neurologists without easy access to senior expertise in some particular field has not been accepted as an attractive option by our readers. Therefore we shall publish the good quality patient reports obtained till the end of 2013, and then stop with regular publishing in 2014.
Nevertheless, Neuropenews remains open to neurologists if they propose an interesting unresolved neurologic case for discussion.
I would like to thank all those, who contributed to the valuable archive of difficult neurological cases: the authors, the experts and the readers who further commented on the cases in our blog.
Professor David B. Vodušek, MD, PhD