The new CME article October 2016: " EAN guidelines on central neurostimulation therapy in chronic pain conditions" is online now!
Read the comment of the Guideline authors publisht most recently in EANpages.
Please log-in and browse to the LEARN section on the EAN Website and answer the questions!
All e-learning activities are free-of-charge for EAN registered users.
Answer all questions correctly and you will receive one hour of CME.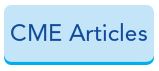 You can look at older articles as well and still fill out the questionnaire, check it out!
CME articles 2016
April 2016: Frequency and temporal profile of recanalization after cerebral vein and sinus thrombosis. Herweh C. et al.
May 2016: Distinguishing clinical and radiological features of non-traumatic convexal subarachnoid hemorrhage. Graff-Radford J. et al.
June 2016: Brain magnetic resonance imaging helps to differentiate atypical multiple sclerosis with cavitary lesions and vanishing white matter disease. Ayrignac X. et al.
July 2016: Neurology of the cryopyrin-associated periodic fever syndrome. Parker T. et al.
August 2016: A European multicentre survey of impulse control behaviours in Parkinson's disease patients treated with short- and long-acting dopamine agonists. Rizos A. et al.
September 2016: Outcome of heparin-treated patients with acute cerebral venous sinus thrombosis: influence of the temporal pattern of intracerebral haemorrhage. Busch M.A. et al.
October 2016:  EAN guidelines on central neurostimulation therapy in chronic pain conditions
Cruccu G. et al.
*****************************
Win a free registration for either one Teaching course, Hands-on course or Case-based workshop during the next EAN congress in Amsterdam 2017.
Among all persons correctly answering the questions related to the September – November 2016 articles, winners will be allotted and announced in December 2016.