The Rebuplic of Serbia is situaded on the Balkan Penisula and is inhabited with more than 7,000,000 people. With its geoghrafical, pollitycal and cultural position Serbia always united East and West. Giving its history along the centuries – long shape and turbulent past resulting in constant migration of population, Serbia became a multiethic, multicultural and multiconfessional society. The majority of people are orthodox Serbs, but there are 21 ethnic communities that share equal rights and responsibilties, and enjoy full ethnic equality. The official language is Serbian and the official script is Cyrillic, but in the areas where ethnic minorities live, the languages and script of minorities are, by law, officialy used. Freedom of belief is guarenteed by the state.
With its beautiful landsacpe depicted in mountains, rivers, canyons, lakes, caves and forests, Serbia's nature remains largely untouched and undiscovered, offering many opportunities for adventure and nature lovers.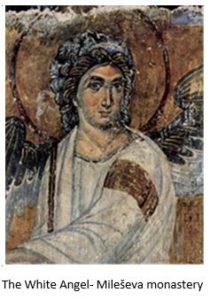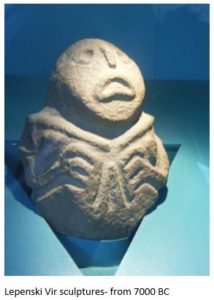 Monasteries and churches of Serbia are unique cultural and histroical tresures of our contry, and many of them are under the UNESCO protection.
The friendly and warm Serbian people have always significantly contributed to scientific, cultural and athletic heritage of our European family. Many famous Serbians have become part of world history. It is important to mention Nikola Tesla, Ivo Andrić, Milutin Milanković, Ruđer Bošković, Mihajlo Pupin, Josif Pančić, Jovan Cvijić, Mileva Marić, Nadežda Petrović, Milan Rakić, Laza K.Lazarević, Jovan Jovanović "Zmaj", Paja Jovanović, Sava Šumanović, Isidora Sekulić, Stevan Mokranjac, Jovan Dučić, Miloš Crnjanski, Milena Pavlović Barilli, and Novak Đoković.
There are six Medical faculties in Serbia, two in Belgrade (the Medical Faculty of University in Belgrade and Medical faculty of University of Defence), and four in other major cities, Novi Sad, Kragujevac, Niš and Kosovska Mitrovica, with overall 1,700 students. Among the six Medical faculties in Serbia, the University of Defense provides particular training for young doctors who are introduced to specifics of medical and neurological conditions in the army.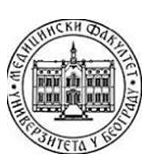 All citizens in Serbia benefit from public health care funded by Health Insurance Fund (HIF), regardless of socioeconomic status, whereas private health care is own funded.
There are free levels of health care: primary, secondary and tertiary. At the primary level, health care is provided by either public or private health centers which cover the territory of one or more municipalities or towns. In public centers medical care is provided either by a GP or a specialist who is specialized in gynecology, pediatrics, psychiatry, physical medicine and rehabilitation, occupational medicine, and dentistry. As such, patients have access to wide health care, namely emergency, general medicine, gynecology and pediatric, laboratory and other basic diagnostic procedures, prevention and treatment in dental care, occupation medicine service, physical medicine and rehabilitation.
The secondary health care level is conducted in 77 general or specialized hospitals, where patients can be treated in outpatient or inpatient departments by specialists. Patient are referred to these hospitals by their GPs, when the primary level cannot adequately respond to their needs.
The tertiary level provides the highest medical care by specialized personnel and state of the art technical equipment. As the secondary level, there are possibilities to treat patients as in or outpatients.
The Health Insurance Fund (HIF) supports the access to urgent medical care for non-residents in the Republic of Serbia and general medical care for refugees. The HIF has bilateral contracts with many international HIF in EU and non EU countries.
There are about 450 neurologists in Serbia, and 200 residents in neurology. More than half of them are women. After completing basic medical studies, one has to work for two years as GP in order to enter the residency program. Training in neurology lasts for four years, where one acquires broad knowledge in general neurology and is funded either by hospitals in need for neurologist or by personal funding. Medical students can be trained in Serbian and English.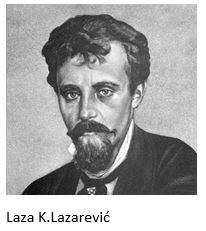 One of the Serbian most prominent and distinguished doctors was Laza K.Lazarević.
He lived a short but intellectually profound life and laid foundation in clinical and scientific work for generations of doctors to come. He was very erudite and passionate not only to medicine, but also to literature and contributed to our national literal treasure. During his life throughout the second half of 19th century, he published 72 scientific papers, most of them in the field of neurology. Famous for his observation on six patients suffering sciatic pain, Lazarević presented a straight leg sign, known as The Lasèque sign or among Serbian neurologist Lazarević sighn.
The current President of Serbian Academy of Science and Art is the Academician Vladimir Kostić, who, with his group, has made significant progress in our understanding of Parkinson Disease, and is one of the leading world experts on the subject.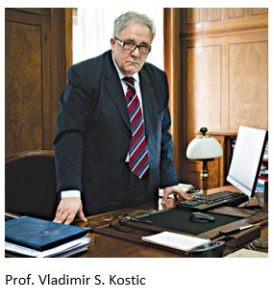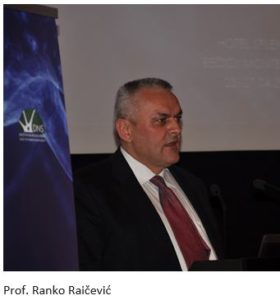 Our national society is called The Society of Serbian Neurologists (SSN). The SSN has 650 members, including 150 young doctors (age limit 40 years old) who are organized in a subunit called The Serbian Young Neurologists Society (SYNS). The current President is Prof. Dr Ranko Raičević, who is the Head of the Neurology Clinic in the Military Medical Academy. Former president was the Prof. Kostić.
The SSN organizes several important regional meetings. Every second year we have our National Congress of Serbian Neurologists with international attendees. Along with lectures from experts in the field, the award "Laza Lazarevic" is granted to the two most prominent neurologists, one member of the SSN and the other one from international partner Societies. Another important event is the Adriatic Neurology Forum (ANF) that is jointly and alternatively organized with our colleagues from Croatia. However, the ANF will be hosted next year in Bari, Italy, providing international relevance to this event.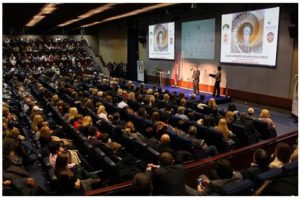 Once a year, the Serbian young neurologists, as well as young neurologist from the regions who are members of the SYNS, have the opportunity for Department to Department exchange, so that doctors from small hospital centers can spent time in University centers and widen their knowledge and skills. All expenses of this exchange are covered by the SSN.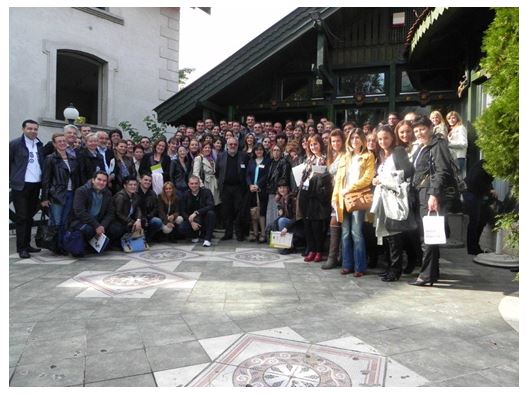 Under the patronage of the SSN, the SYNS also organizes several important educational meetings. Every year in October, the Annual National School for Young neurologists takes place on Palić Lake, where relevant topics in clinical neurology are discussed. Up to date, we had introduced young doctors at the beginning of their career to hot topics in Movement disorders, Cerebrovascular diseases, Epilepsy, Multiple sclerosis, and Neuromuscular disorders. The concept of the School is that there are not only lectures from experts in the field but also presentation of research results and case reports by young neurologists. The SYNS publishes two educational journals – Neuronews that is published monthly, and Synapse that is published two times per year.
A special Committee of the SSN grants two scholarships annually – the "Risto Bokonjić" and the "Zvonimir Lević", to the most promising young doctors who they can spend one month in relevant European Neurology Centers of their preference. The SSN also strongly promotes participation of young neurologists to the most prestigious national, regional and international neurological meetings. It is challenging but rewarding to meet new people, get acquainted with new professional environment and experience different work possibilities.
Please read articles by Serbian authors and co-authors published in the European Journal of Neurology here.
Read more about the monthly virtual interactive case here  or log-in via EAN and browse to eBrain.
Prof. Ranko Raicevic, President of the Society of Serbian Neurologists
with the help of Mirjana Stojkovic, President of the Society of Young Serbian Neurologists, Marija Grunauer and Viktor Pasovski, members of Society of Serbian Neurologists