Join the traditional concert from Neurologists to Neurologists on Sunday, June 30, 2019 at 20.30 h Norges Varemesse, Room Berlin.
This chamber music recital is the fourth one organized and scheduled at the time of an EAN congress by the neurologists Klaus V. Toyka, Würzburg, and Hannah Cock, London. We are happy to welcome you to spend an hour of relaxed listening during the stressful congress times.
Find below addition information on the musicians: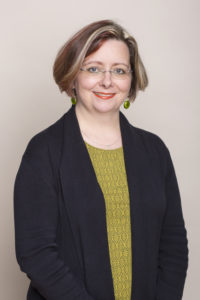 Hannah Cock – A passion for music has always accompanied Hannah throughout her studies and neurology career. She played recorder, flute and piano from early childhood, and was awarded a county double music scholarship (Flute and Piano) at the age of 13 supporting studies outside of the school setting. At 17, she was playing in local ensembles and the County Youth Orchestra most evenings and weekends, developing a solo portfolio as part of a performance Diploma, and with the Orchestra won a national competition, performed at the Albert Hall, and subsequently toured North-Western parts of the USA and Canada. Despite some pressures to consider music as a professional career, Hannah recognized that continuing to Medicine could enable her to pursue both (where as attempting this the other way around would likely lead to jail!), and this proved the case. In a break from her classical training, she was musical director, including arranging and playing keyboards in the band for her university review, in parallel with ad hoc chamber and solo performances, and occasional deputizing in the pit orchestras of the West End in London, and as Principal flute for a touring performance of Verdi Requiem in Lebanon in 1998.  Clinical studies and work pressures inevitably impacted on her availability and time. In 1996 she joined the London International Orchestra,  moving quickly to principal flute where she continues. She has been privileged to play alongside, and under the leadership of well-known professional musicians and conductors.  The orchestra has strong links with the English National Opera, including performances with internationally renowned vocalists including Lesley Garrett                           .
Beate Toyka was born near Bonn in Germany. She trained at the Conservatoire in Cologne and went on to postgraduate studies at the Royal Academy of Music with Hamish Milne.  Whilst there she won the Leslie England prize for interpretation and was soon accepted by the 'Avanti' concert agency for outstanding young musicians. With Cambridge as her next base she traveled to destinations in Western and Eastern Europe, both as a soloist and in chamber music ensembles. She taught also for Cambridge University and Anglia Ruskin University.
Beate lived in Botswana in Southern Africa for seven years.  Based there she played concerts in most surrounding countries. Whilst promoting Western music for Botswana Radio and on the concert platform she also joined forces with marimba players, local dancers and choirs and arranged Tswana folk songs for piano.  She co-wrote and produced two children's operas, involving children from many countries acting and playing live on stage.
Now living in Derbyshire, Beate has been in demand as a performer, accompanist, teacher and adjudicator. She is visiting lecturer for Trinity College of Music and is active raising the profile of piano teacher training in this country through EPTA, the European Piano Teachers Association. She is accompanist for the Nottingham University Music Department. She has been on the staff at Chethams International Summer School for pianists and has traveled the country widely as an adjudicator in Music Festivals. Beate performed the complete cycle of J.S.Bach's 48 Preludes and Fugues. In the Chopin year of 2010, with German pianist Thomas Solzbacher, they played concerts with the complete cycle of Chopin's Etudes and his four Ballades, both here and abroad. Her repertoire includes solo concertos by Bach, Mozart, all of Beethoven's five concertos with the Derby Chamber Orchestra under Jonathan Trout, and the Brahms, Grieg, Tchaikovsky and Shostakovich concertos.  Beate believes in giving young musicians every possible chance to shine and is running the musical entries for the Derby Performing Arts Festival. Since 2013 Beate has been the artistic director of Belper Music Festival.
The present recitals are the first public appearances with cousin Klaus Toyka and Hannah Cock.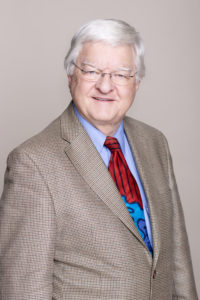 Klaus Toyka, neurologist and founding member of the ENS, started violin lessons with his grandfather at the age of 9, and then took music lessons with Professors Jopen and Kloecker at the Music Academies of Düsseldorf and Dortmund, Germany, followed by additional studies at music courses. He has been devoted to chamber music throughout his life. He has performed at various occasions with partners around the world at medical congresses and university meetings, and at chamber music recitals and tours with professional pianist Fumiko Shiraga (deceased 2017). With his wife Regine, he has organized a chamber music concert series in 1990 in Würzburg with over 260 concerts and has sponsored or co-sponsored various groups of musicians.
Tickets 15€/10 € at the registration desk onsite or by booking through EAN Registration
A detailed programme will be provided at a later stage.
This article is part of a series of articles on fun and interesting activities and other meetings that take place during the 2019 EAN Congress in Oslo.