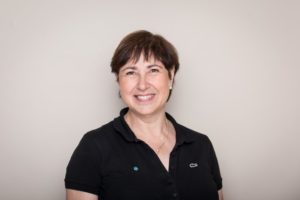 Marie Vidailhet
Chair of the Scientific Committee
The Scientific Committee is fully committed to a great mission: To increase and share the best clinical knowledge and the cutting-edge information from translational research in all neurological fields. Main actions are i) to facilitate exchanges and synergies with the Scientific Panels ii) to support the Guideline Production Group (update and diffusion of expertise and best clinical practice), iii) to interact positively with other scientific societies with reciprocal exchanges and liaise with the European Affairs sub-Committee to increase the awareness of Neurology in Europe.
For the current term, our main objective is to foster joined actions at every level.
We need you, with your energy, creativity, expertise and diversity, and we thank you in advance for your commitments, for the best present and bright future of our community.
Every month, you will find an original self-portrait of one Scientific Committee member, who will respond informally to the same 5 questions. Here we go!
 What inspires you outside neurology?
To discover and understand new things, by meeting new people from very different fields and get interested in different fields such as animal behaviors, biology, physics or literature.
What are the lessons learned from your mistakes?
To admit my mistakes and do everything possible to do the best I can, and get the next project going. To listen to other people's experience, to share ideas, trust people and work with a team.
If you would be a comic character, what would you do?
Mowgli, in the Jungle book.
If you had not entered your current profession, what would you have liked to do?
Be an engineer to design fast and graceful planes or to build steel bridges for connecting people
What is your idea of a perfect day?
To enjoy a quiet, beautiful landscape or discover a new place or country with the people I care for.  To share a dinner, host friends in an informal atmosphere.
Marie Vidailhet is Professor of Neurology at the Salpetriere Hospital, Sorbonne University, and ICM Paris, France, where she heads the Movement Disorders clinical group and the research team (Mov'It) at the ICM (Institute of Brain and Spine Research Centre).
Get to know the SC better and stay tuned for the snapshots of the Scientific Committee. Each month a different SC member will be presented.