Report by Alexandra Balatskaya.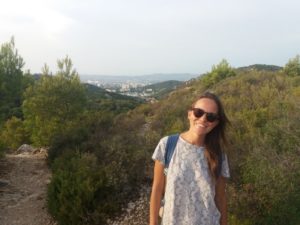 I would like to convey my sincere gratitude to the European Academy of Neurology for having granted me a research experience fellowship at the Epilepsy Unit in Timone Hospital, Marseille supervised by Professor Fabrice Bartolomei. It was a great honor for me to work with one of the world epilepsy surgery leaders in a school of pioneers in drug-resistant epilepsy treatment. All the members of the team were very kind and always helped me with the research, by providing the opportunity to learn from their exceptional expertise. It was a pleasure to see, how well neuroscience could be integrated into the clinical work.
At the beginning, our project was able to cover epileptogenic networks in frontal lobe epilepsy, and then we decided to include all patients with pharmaco-resistant focal epilepsy, related to malformations of cortical development. We investigated epileptogenic network through seizure onset in order to improve detection of the seizure onset zone. Precise localisation of the seizure onset zone is a crucial aim for clinicians to reach seizure freedom and significantly improve the quality of life of patients with drug-resistant epilepsy. By analysing stereo-EEG seizure onset, I came to realise how often it can be difficult to delineate epileptogenic zones visually, especially in seizures with slow onset, that do not include fast activity. Particularly for that group of seizure onset patterns, epileptogenic network analysis helps to detect the leading epileptogenic region.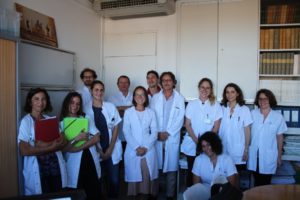 During fellowship, I also had the opportunity to study different aspects of the problems connected to pharmaco-resistant seizures and epileptogenic zone localisation in modern epileptology. I had the opportunity to acquaint myself with advanced diagnostic methods and epilepsy treatment, as well as curative and palliative techniques. I was able to attend weekly multidisciplinary meetings and conferences (both clinical and neuroscience) to study the local approaches followed to deal with the most difficult cases of epilepsy. This experience has widened my knowledge in stereo-EEG reading and planning. All of that, with the constant support from team members, provided an important contribution to my clinical, scientific and personal growth.
In addition, I was deeply inspired by talented doctors and researchers, who are, at the same time, kind and extraordinary people, living a full life.
I am grateful to EAN, Professor Fabrice Bartolomei, Christian Bénar, to each member of their team and to my family for that outstanding experience.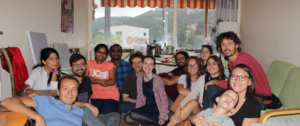 Alexandra Balatskaya, MD
Federal State Public Institution "National Medical and Surgical Center named after N.I. Pirogov"
Moscow, Russian Federation